Vehicles caught with Vietnam's misleading map to be handled in line with regulations
Vehicles caught with Vietnamese map images that infringed on the national border will be handled according to regulations.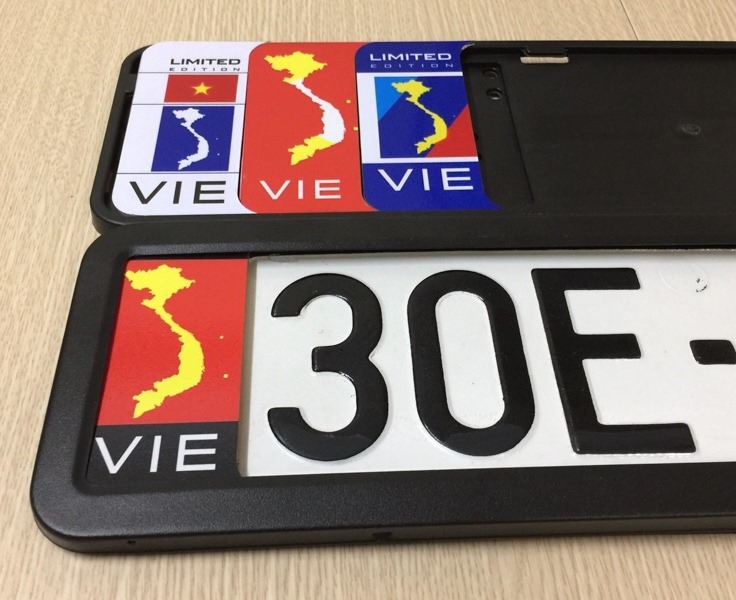 Source: VNA
The Ministry of Information and Communications has issued Document No. 2516 / BTTTT-TTĐN to the Ministry of Public Security, the Ministry of Industry and Trade, the Ministry of Natural Resources and Environment, and the Ministry of Transport on handling the widespread circulation of map images that show misleading sovereignty and national borders.
The document stated that, through monitoring and grasping the situation, the Ministry of Information and Communications has found that a number of individuals and organizations have transport vehicles that display incorrect images of Vietnamese maps on glass windows, the bodies of cars, license plates but do not fully show Hoang Sa (Paracel) and Truong Sa (Spratly) archipelagos.
Most worrying is the fact that the license plate of cars, motorcycles and motorbikes with pre-printed incorrect maps is mass-produced and sold freely in many provinces and cities nationwide and in some eCommerce websites. These plate covers and frames can be easily assembled into license plates issued by the authorities.
The Ministry of Information and Communications believes that incorrect imagery could have a large visual impact on foreign residents and tourists and give them a false sense of maritime sovereignty. In the long run, this could be detrimental to Vietnam's legal and sovereignty struggle in the East Sea.
These regulations are based on the Vietnam Sea Law 2012, Decree No. 72/2015 / ND-CP of the Government on the management of foreign information activities and Decree No. 18/2020 / ND-CP of the Government on sanctioning administrative violations in the field of geodesy and cartography.
The Ministry has been taking measures to direct the press, directing public opinion to struggle with the aforementioned phenomenon.
. These plate covers and frames can be easily bought in some ecommerce websites. Source: ictnews
This May, Lynette Moey Yu Lin, CEO of Bayer Vietnam, has been fined for circulating a map that features China's so-called "nine-dash line", an image that serves to violate and undermine Vietnam's national sovereignty, VOV reported.
Accordingly, the decision was made following Yu Lin being summoned to the Ho Chi Minh City Department of Culture and Communication on May 15 where she admitted to sending an email containing an attached nine-page document detailing preventive measures against the novel coronavirus to her staff and managers.
One of the nine pages showed a map which featured China's illegal nine-dash line, an artificial boundary drummed up by China to claims 90 percent of the 3.5-million-square-kilometer East Sea, known internationally as South China Sea.
In 2019, the Ministry of Industry and Trade has instructed enterprises to review contracts and legal documents to ensure imported goods do not violate Vietnam's sovereignty and territory with false images.
"Businesses that broke the law have been strictly handled with," the ministry said.
Vietnam does not accept existence in any form of the nine-dash line within the territory of Vietnam and the world. Maritime sovereignty must be considered a top priority when censoring cultural products of foreign origin.
The ministry also asked businesses to strictly monitor all goods before importing, ensuring they are not installed with equipment, documents or images that infringed on Vietnam's border.
For high-risk items such as publications, maps, globes, display devices and software-based devices, businesses have been told to ask sellers for a written commitment not to attach, install or use equipment, documents or images that violated Vietnam's sovereignty and territory.
The move comes after a number of enterprises imported goods included children's toys and imported cars which featured pictures of China's illegal nine-dash line in the East Sea.
An inspection team discovered a toy shop selling jigsaws with China's illegal nine-dash line in the East Sea.
Another violation related to a GPS map in a luxury car spotted by Vietnam Customs./.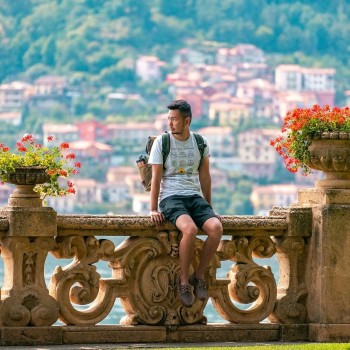 Travel
If you have the opportunity to visit Hoi An at the end of the year, these are some of the best recommendations for fun activities you can do from Peter R – a Thai travel blogger.