Facebook omitted Paracel and Spratly Islands on maps
Facebook's map is found to have misrepresented Vietnam's sovereignty over the Spratly and Paracel Islands in its ads creation section by Internet users. The two archipelagos didn't display on Vietnam's map even after Facebook claimed to have fixed the error.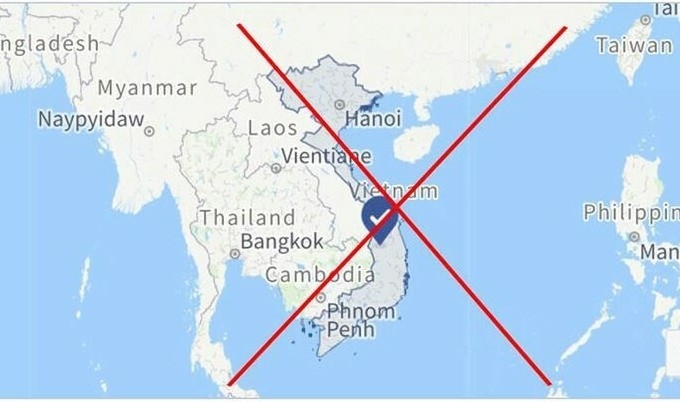 In 2018, Facebook wrongly displayed the Hoang Sa (Paracel) and Truong Sa (Spratly) archipelagos as part of China in its ad creation section. It fixed the error later, saying it was a technical issue. (Photo: VNE)
Many Internet users on April 15 complained of the disappearance of the Paracel and Spratly Islands on Vietnam's map in a Facebook function that helps users create their own ads.
The two archipelagos are, more surprisingly, showed up when the target region is China, Thanh Nien reported.
Facebook on Wednesday afternoon said it was notified of a map-related technical error used in the advertising targeting tool in Vietnam, and contributed the islands' disappearance to an error happened when upgrading the map, Le Quang Tu Do, deputy director-general of the Authority of Broadcasting, Television and Electronic Information under the Ministry of Information and Communications told VNE.
A Facebook representative said Thursday afternoon that the error has been fixed. "We are sorry for any confusion caused," the spokesperson told VNE in a statement.
However, the islands still cannot be found when users choose either Vietnam or China as the target region.
"Facebook maintains neutral standpoint in disputed areas or other sensitive geographical zones," the representative said.
The Facebook representative in Vietnam is yet to comment on the matter.
The map section used for Facebook's ad creation function is sourced from HERE Maps and OpenStreetMap, an open-data, editable map project based in the U.K. The social network has also updated this information to different open data sources provided by Facebook users, according to Thanh Nien.
The same mistake had happened earlier in 2018. Facebook had also wrongly displayed the archipelagos as part of China in its ad creation section and had fixed the error later over the complaining of the Ministry of Information and Communications.
Prime Minister Nguyen Xuan Phuc once requested the Ministry of Information and Communications to closely direct and monitor the use of Facebook, resolutely not to allow similar cases to happen.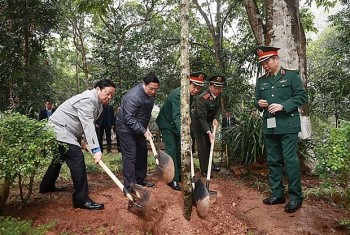 National
The Prime Minister launches a tree planting festival in Ba Vi on New Year of Cat.