Vice President of the United States Kamala Harris: Biography, Early life, Education, Career and Facts
Kamala D. Harris is the Vice President of the United States of America. She was elected Vice President after a lifetime of public service, having been elected District Attorney of San Francisco, California Attorney General, and United States Senator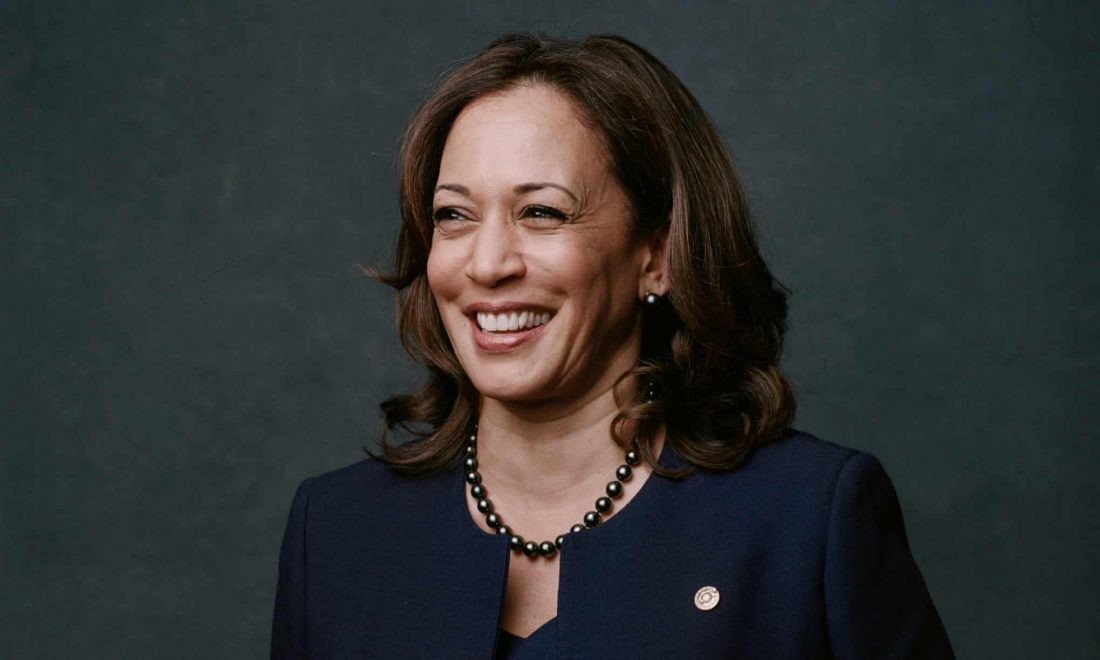 Kamala D. Harris, Vice President of the US. Photo: Hype
Kamala Harris Early Life
Vice President Harris was born on October 20, 1964, in Oakland, California to parents who emigrated from India and Jamaica. She graduated from Howard University and the University of California, Hastings College of Law, according to The White House.
Vice President Harris and her sister, Maya Harris, were primarily raised and inspired by their mother, Shyamala Gopalan. Gopalan, a breast cancer scientist and pioneer in her own right, received her doctorate the same year Vice President Harris was born.
Her parents were activists, instilling Vice President Harris with a strong sense of justice. They brought her to civil rights demonstrations and introduced role models—ranging from Supreme Court Justice Thurgood Marshall to civil rights leader Constance Baker Motley—whose work motivated her to become a prosecutor.
Growing up, Vice President Harris was surrounded by a diverse community and extended family. In 2014, she married Douglas Emhoff. They have a large blended family that includes their children, Ella and Cole.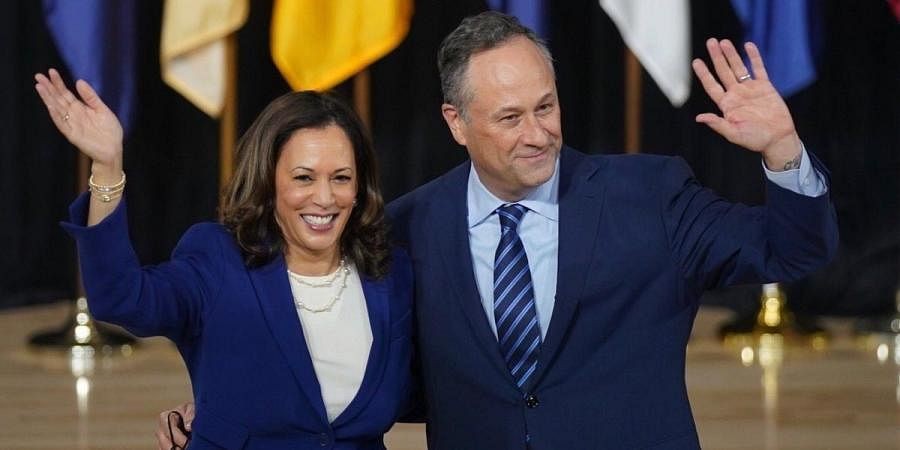 Kamala Harris and her husband Douglas Emhoff. Photo: New Indian Express
Kamala Harris Education
Harris attended Westmount High School in Quebec, where she founded a dance troupe with a friend. Returning to the States to enter Howard University in Washington, D.C., she was elected to the liberal arts student council and joined the debate team, en route to a B.A. in political science and economics. Harris then enrolled at the University of California, Hastings College of the Law, earning her J.D. in 1989, as reported by Biography.
Kamala Harris Political Career
Throughout her career, the Vice President has been guided by the words she spoke the first time she stood up in court: Kamala Harris, for the people.
In 1990, Vice President Harris joined the Alameda County District Attorney's Office where she specialized in prosecuting child sexual assault cases. She then served as a managing attorney in the San Francisco District Attorney's Office and later was chief of the Division on Children and Families for the San Francisco City Attorney's Office.
San Francisco District Attorney
According to the White House, she was elected District Attorney of San Francisco in 2003. In that role, Vice President Harris created a ground-breaking program to provide first-time drug offenders with the opportunity to earn a high school degree and find employment. The program was designated as a national model of innovation for law enforcement by the United States Department of Justice.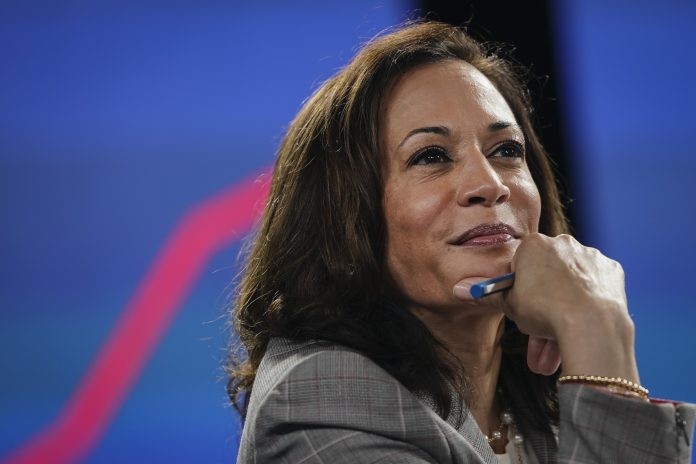 Photo: Getty Images
California Attorney General
In 2010, Vice President Harris was elected California's Attorney General and oversaw the largest state justice department in the United States. She established the state's first Bureau of Children's Justice and instituted several first-of-their-kind reforms that ensured greater transparency and accountability in the criminal justice system.
As Attorney General, Vice President Harris won a $20 billion settlement for Californians whose homes had been foreclosed on, as well as a $1.1 billion settlement for students and veterans who were taken advantage of by a for-profit education company. She defended the Affordable Care Act in court, enforced environmental law, and was a national leader in the movement for marriage equality.
U.S. Senator
In 2017, Vice President Harris was sworn into the United States Senate. In her first speech, she spoke out on behalf of immigrants and refugees who were then under attack. As a member of the Senate Homeland Security and Governmental Affairs Committee, she fought for better protections for DREAMers and called for better oversight of substandard conditions at immigrant detention facilities.
On the Senate Select Committee on Intelligence, she worked with members of both parties to keep the American people safe from foreign threats and crafted bipartisan legislation to assist in securing American elections. She visited Iraq, Jordan, and Afghanistan to meet with servicemembers and assess the situation on the ground. She also served on the Senate Judiciary Committee. During her tenure on the committee, she participated in hearings for two Supreme Court nominees.
As Senator, Vice President Harris championed legislation to reform cash bail, combat hunger, provide rent relief, improve maternal health care, and address the climate crisis as a member of the Senate Committee on Environment and Public Works. Her bipartisan anti-lynching bill passed the Senate in 2018. Her legislation to preserve Historically Black Colleges and Universities was signed into law, as was her effort to infuse much-needed capital into low-income communities during the COVID-19 pandemic.
Vice President of the United States
On August 11, 2020, Vice President Harris accepted President Joe Biden's invitation to become his running mate and help unite the nation. She is the first woman, the first Black American, and the first South Asian American to be elected Vice President, as was the case with other offices she has held. She is, however, determined not to be the last.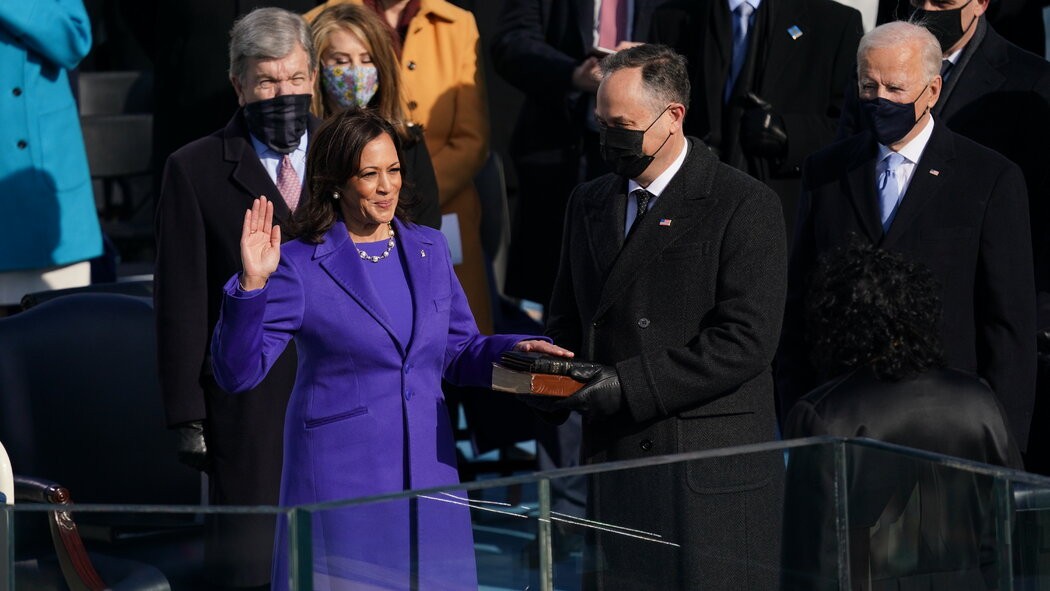 Kamala Harris is sworn as vice president by U.S. Supreme Court Associate Justice Sonia Sotomayor as her husband Doug Emhoff looks on. Photo: Getty Images
Duties and Powers of the US Vice President
The primary responsibility of the Vice President of the United States is to be ready at a moment's notice to assume the Presidency if the President is unable to perform his or her duties. This can be because of the President's death, resignation, or temporary incapacitation, or if the Vice President and a majority of the Cabinet judge that the President is no longer able to discharge the duties of the presidency, according to the White House.
The Vice President is elected along with the President by the Electoral College. Each elector casts one vote for President and another for Vice President. Before the ratification of the 12th Amendment in 1804, electors only voted for President, and the person who received the second greatest number of votes became Vice President.
The Vice President also serves as the President of the United States Senate, where he or she casts the deciding vote in the case of a tie. Except in the case of tie-breaking votes, the Vice President rarely actually presides over the Senate. Instead, the Senate selects one of their own members, usually junior members of the majority party, to preside over the Senate each day.
Fun Facts About Kamala Harris
She doesn't like to be labeled.
As reported by Hype, Kamala Harris is an American citizen who comes from a mix of both Indian and Jamaican backgrounds. This has led to the 56-year-old politician being defined and confined into boxes like the "first black female Vice President". However, Harris has expressed that she doesn't focus on her identity but simply just considers herself to be a "proud American".
When speaking to Washington Post Harris stated, "When I first ran for office that was one of the things that I struggled with, which is that you are forced through that process to define yourself in a way that you fit neatly into the compartment that other people have created. I am who I am… You might need to figure it out, but I'm fine with it."
Her eligibility to run for presidency in America was questioned.
Both Harris' parents are immigrants who met in the US when studying at UC Berkely. Her mother, a breast cancer researcher, was born in India, while her father, an economist, was born in Jamaica. While they are both immigrants living in the US, Harris however was born in Oakland, California. This means that Harris is undeniably a US born citizen, making her eligible to run for presidency.
Her parents divorced when she was 7, whereafter she was raised by her mother.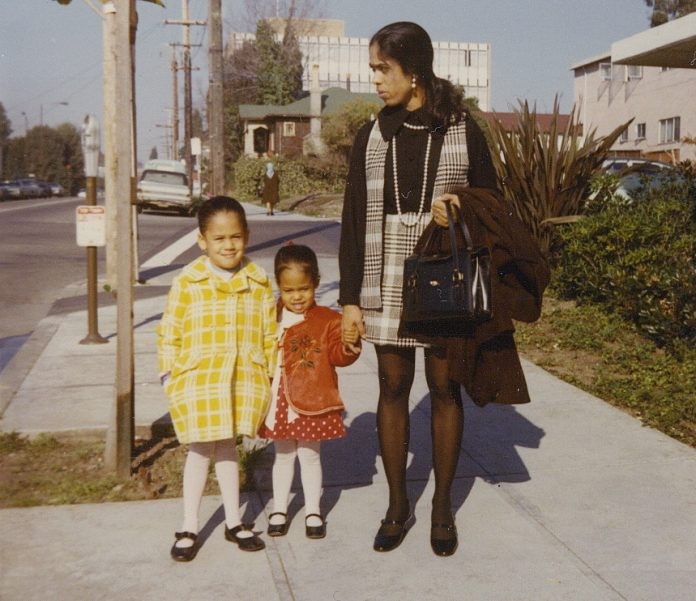 Photo: Mercury News
Harris' mother is her greatest influence.
"Her general philosophy was speak the truth and be honest and be clear of purpose," said Harris when speaking to the San Francisco Chronicle about her mother. "What my mother would definitely advocate is you've got to go in and be true to the people who brung ya."
She went to high school in Canada.
While Harris was born in the US, she was bred in Canada for a few of her younger years. From the ages of 12 to 17 years, Harris studied in Canada as her mother had got a job there after the divorce. The former Californian senator revealed that she found it hard to fit in there, especially since the first school she attended was French.
She was once a part of an all female dance group named "Midnight Magic".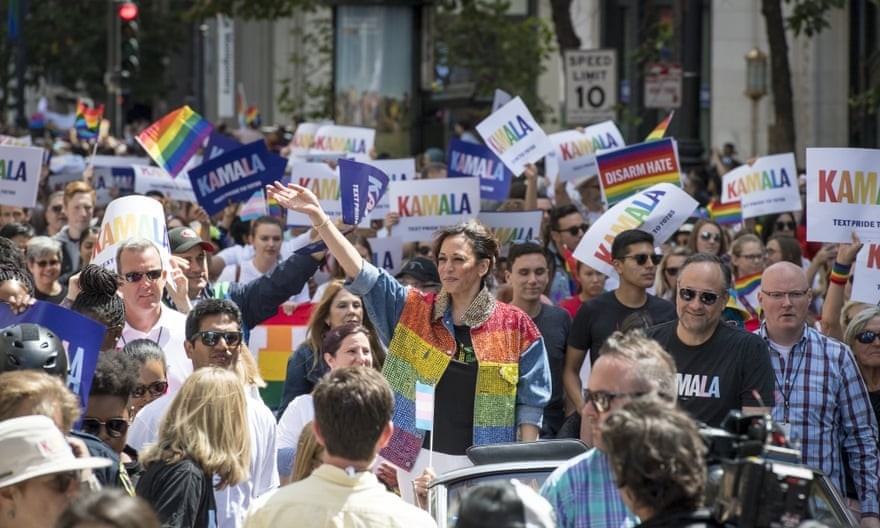 Photo: Guardian
She fought for social justice from a very young age.
When Harris was 13-years-old, there was a regulation which did not allow playing on the lawn in front of her apartment. Harris believed that this was unfair and gathered all the neighbourhood children to lead a successful protest against this. She also decided to go without a date for her high school prom, so that her peers who had not been asked on dates wouldn't feel left out. Harris sure was a young rebel, and for all the right reasons!
She introduced a bill to give domestic workers overtime pay and meal breaks, and also advocated for a minimum wage of US$15.
She loves to work out and cook. If she's stressed and too busy to cook, she likes to read recipes as a form of relaxation.
She is described as hardworking and determined.
Lateefah Simon, who worked with Harris in the San Francisco district attorney's office, stated, "Kamala is the toughest boss anybody will ever work for. She's always the first in the office and the last to leave. She reads everything."
Friendship
President Nguyen Xuan Phuc expressed his hope that trade between Vietnam and New Zealand will reach US$2 billion in 2024 while receiving New Zealand Ambassador Tredene Dobson in Hanoi on October 26.