Italian President Sergio Mattarella: Biography, Early Life & Career
Mattarella is Italy's 12th president and head of state since the country became a republic after the Second World War.
Photo: Politico
Sergio Mattarella's early life & education
Sergio Mattarella was born in Palermo on 23 July 1941. He has three children. In 1964 he obtained a summa con laude Law Degree from "La Sapienza" the University of Rome with a dissertation on: "Public Policy Guidelines". He was admitted to the Palermo Bar Association in 1967.
During his youth, Sergio Mattarella was a member of Azione Cattolica, a large Catholic lay association. In 1964, he graduated in law at the Sapienza University of Rome; after a few years, he started teaching Parliamentary procedure at the University of Palermo, said People Hill.
He taught parliamentary law at the Law School of the University of Palermo until 1983 when he took leave of absence upon being elected member of the Chamber of Deputies, according to Presidente della Repubblica website.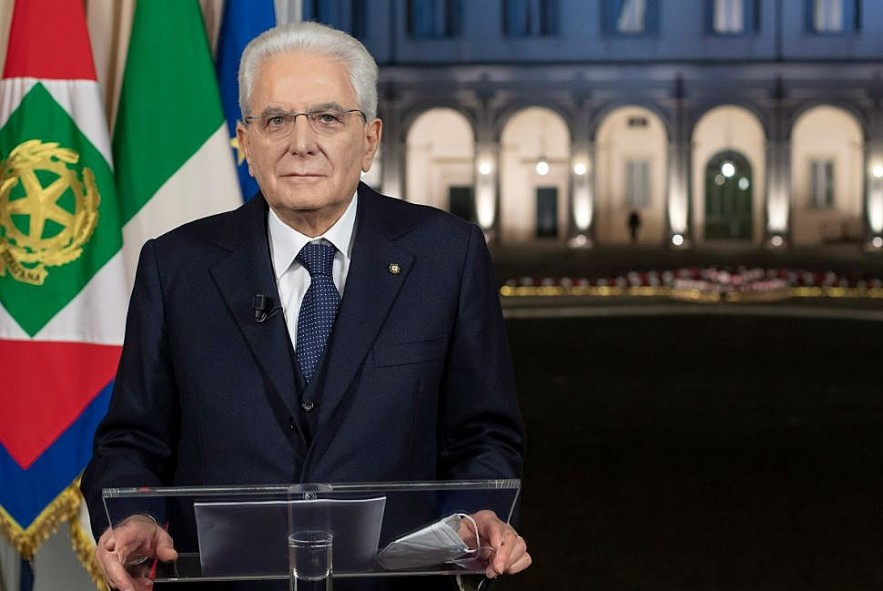 Photo: Getty
Political career
President Mattarella was considered a center-left politician, political views originated in the Catholic social and reform movement that ultimately led to him being elected into parliament for the Christian Democracy Party in 1983 in the western Sicily constituency.
The Christian Democracy Party's ideologies focused on Catholic social teachings. They were supportive of social market advocacy and the collaboration of all Italian Catholics who were against communist ideals infiltrating the Italian government. The Christian Democracy Party's ideologies influenced his own decisions until the end of his political activity within the Chamber of Deputies in 2008.
But In May 2009, parliament elected him as a member of the Bureau's Council for Administrative Justice, of which he was elected Deputy Chairman, which ultimately led to him being elected as Constitutional Judge in 2011.
During his seven parliamentary terms, he served as a member of the Constitutional Affairs Committee, the Foreign Affairs Committee, and the Legislative Commission.
On 5 October 2011, he was elected by the Italian Parliament with 572 votes to be a judge of the Constitutional Court. He was sworn in on 11 October 2011. He served until he was sworn in as president of the Republic of Italy.
On 31 January 2015 Mattarella was elected President of the Italian Republic at the fourth ballot with 665 votes out of 1,009, with support from the Democratic Party (PD), New Centre-Right (NCD), Civic Choice (SC), Union of the Centre (UDC) and Left Ecology Freedom (SEL). Mattarella was officially endorsed by the Democratic Party after his name was put forward by Prime Minister Matteo Renzi. Mattarella replaced Giorgio Napolitano, who had served for nine years, the longest presidency in the history of the Italian Republic.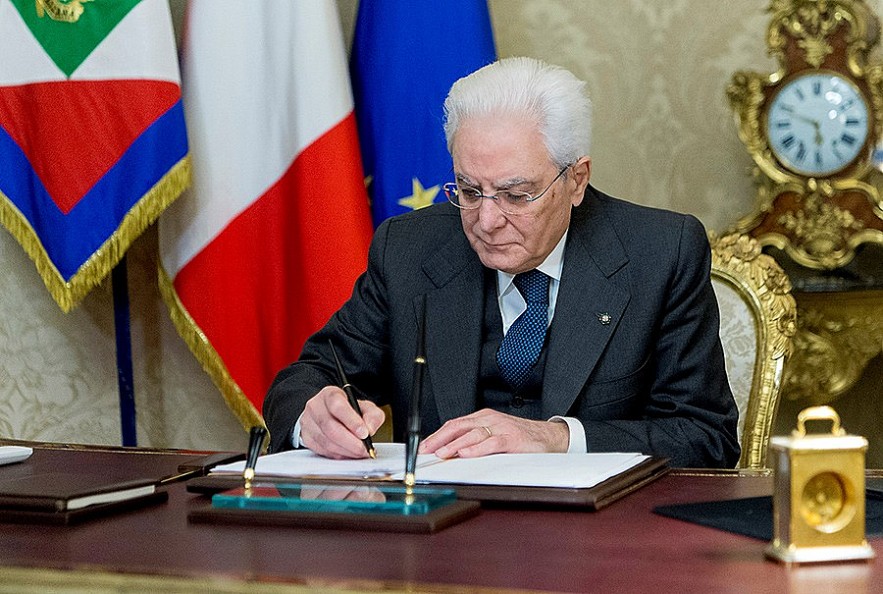 Photo: China Daily
Sergio Mattarella's personal life
Mattarella was married to Marisa Chiazzese, daughter of Lauro Chiazzese, a professor of Roman law and rector of the University of Palermo. His wife died in 2012. He has three children: Bernardo Giorgio (born 1968), Laura (1968), and Francesco (1973).
His brother, Piersanti Mattarella, was murdered in 1980 in Sicily by Cosa Nostra while serving as President of the Regional Government of Sicily. Another brother, Antonio Mattarella, was Managing Director of the Investment Banking division of Goldman Sachs from 2005 to 2017.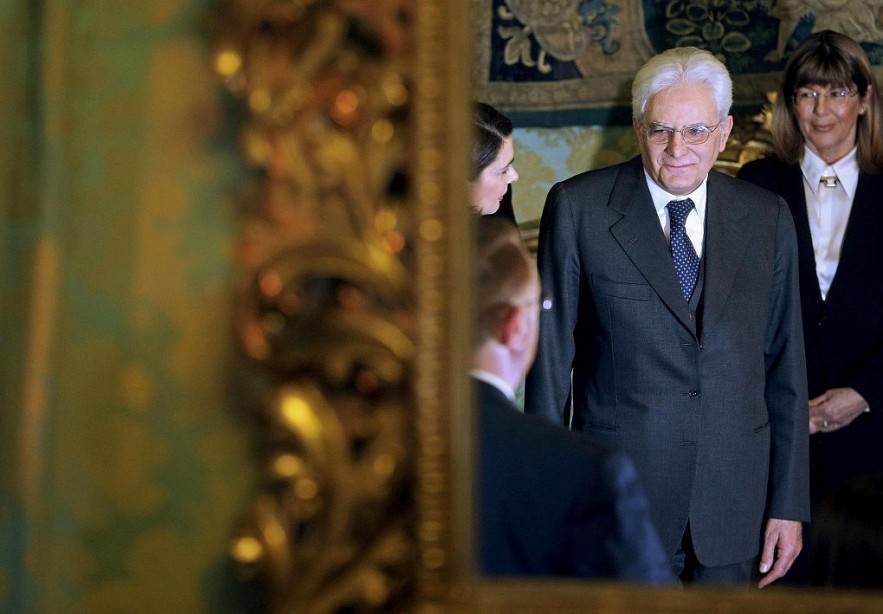 Photo: CTV
Roles of the President of Italy
Qualifications for office: any citizen who is fifty or older on election day and enjoys civil and political rights can be elected President. Citizens who hold any other office are barred from becoming President unless they resign their previous office once elected.
Election: the president is elected in a joint session by the 630 members of the House, the 320 members of the Senate plus 58 regional delegates (each region appoints three delegates, except for Valle d'Aosta, which has one). The 1,008 so-called 'grand electors' gather in the House to vote. The House Speaker presides over the secret voting with the Senate Speaker at his or her side. As per tradition, Senators vote first, followed by deputies and then regional delegates. Each voter must step into one of the two booths located under the speaker's stage and write out in full the name of his or her chosen candidate. A two-thirds vote is required to elect on any of the first three rounds of balloting; after that, a majority suffices.
Presidential mandate: The President's term lasts seven years; this prevents any President from being reelected by the same Houses, which have a five-year mandate.
Role: The president must impartially guarantee that Italian politics comply with the Constitution; he is meant to be above party lines and to represent national unity. He presides over the Superior Judicial Council (Consiglio Superiore della Magistratura) and is the head of the armed forces. He has no veto power over legislation, but must sign bills into law and can send them back to parliament if he deems them unconstitutional or lacking the necessary financial cover. He has no role in foreign policy but ratifies international treaties upon authorization of Parliament. After the prime minister gets elected, the president gives him or her the mandate to govern. He also has the power to dissolve parliament, appoint up to five new life Senators, and grant pardons.
Residence: the President resides at the Quirinale Palace in Rome, Italy.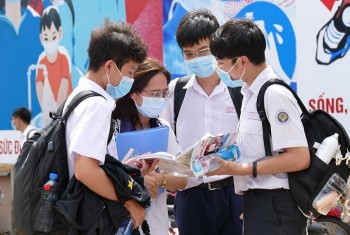 National
About 75 million vaccine doses have been administered nationwide, with nearly 22 million people getting their second shot.