Vice Spokesperson: US – A Leading Important Partner of Vietnam
Vietnam always regards the US as one of its leading important partners, Vietnamese Foreign Ministry's vice spokesperson Doan Khac Viet affirmed at the ministry's regular press briefing on September 9.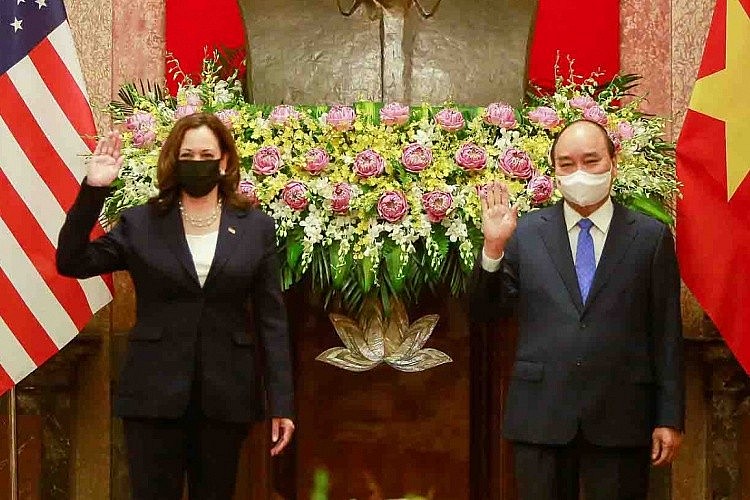 US Vice President Kamala Harris (L) meets wit Vietnam's President Nguyen Xuan Phuc in Hanoi, August 25, 2021. Photo: The World and Vietnam Report
Bilateral ties have grown well, yielding practical results in important areas, both bilaterally and multilaterally since Vietnam and the US elevated their relationship to a comprehensive partnership in 2013. This has brought substantial benefits to the two countries' people and businesses and contributed to peace, stability and cooperation in the region and the world.
"Under its external policy of independence, self-reliance, being ready to be a trustworthy partner to make positive contributions to peace, stability and development in the region and the world, and following the principle of respecting independence, sovereignty, territorial integrity and political regime of each other, Vietnam always considers the US one of its top important partners," Viet was cited by VOV as saying.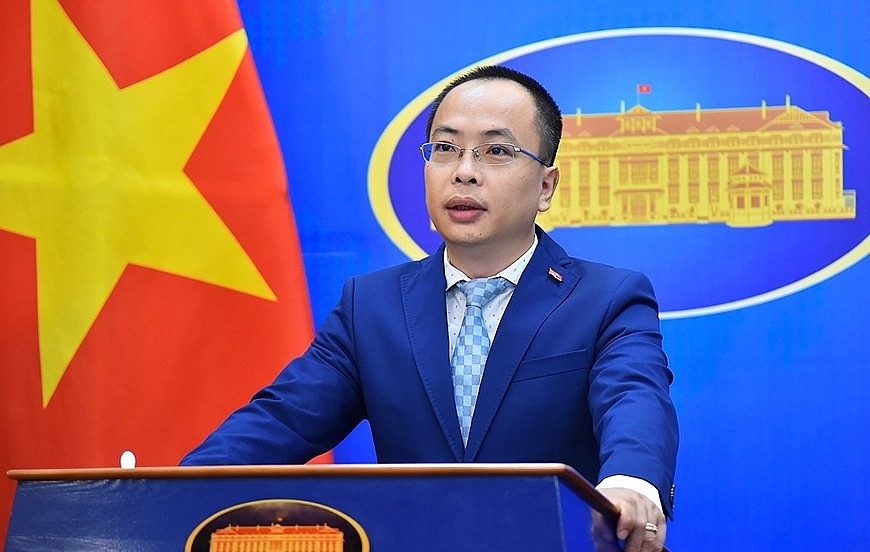 Vietnamese Foreign Ministry's vice spokesperson Doan Khac Viet. Photo: Tuan Anh
He said the two nations' leaders have consented to further enhance bilateral ties, especially cooperation in economy, trade, investment, national defence-security, settlement of post-war consequences, climate change adaptation, education, health care, science and technology.
Once again, Vietnam sincerely thanks the US for its timely, effective and valuable support to the nation's Covid-19 fight, he added.
US, Vietnam raise strategic trust to new levels: expert
VP Kamala Harris speaks at a press briefing held in Hanoi on August 26. Photo: VNA
VnExpress has cited experts as saying that the commitments the US made during Vice President Kamala Harris's visit to Vietnam and the welcome she received indicate growing strategic trust.
"I saw that the strategic trust between the US and Vietnam has been raised to a higher level after the visit of US Vice President Kamala Harris," according to Prof Alexander Vuving of the Daniel K. Inouye Asia-Pacific Center for Security Studies in Hawaii.
He said his assessment was based on the issues the two sides discussed and the overall atmosphere of Harris's visit in Vietnam.
The US vice president, who paid a three-day visit starting August 25, was accorded a welcome ceremony by her counterpart, Vo Thi Anh Xuan. Later she met with President Nguyen Xuan Phuc and Prime Minister Pham Minh Chinh.
The leaders discussed the Covid-19 global public health crisis, supply chains, digital economy, climate crisis, and renewable energy. They also reaffirmed that freedom of navigation and a rules-based international order were high priorities for both.
Harris announced a gift of one million doses of the Pfizer Covid vaccine, in addition to five million doses of the Moderna vaccine that the US had already gifted Vietnam through the Covax facility, a global risk-sharing mechanism for pooled procurement and distribution of Covid-19 vaccines.
The US showed that it "walked the talk" with the additional vaccine distribution, Vuving said.
He noted that Harris reiterated the US commitment to "a strong, prosperous, and independent Vietnam," as well as the US support for Vietnam's increasingly important role in ASEAN and the region.
Vuving said the most remarkable outcome of the visit was that the US sent two key messages to Vietnam: The US has come back (for a deeper engagement with the region) and "we are here for you in this moment of need."
"Vietnam has welcomed these commitments from the US."
Harris's visit was a chance for the new leadership in both countries to meet each other directly for the first time. US Secretary of Defense Lloyd Austin had visited Vietnam in July.
"The higher level of strategic trust will create a greater momentum for the US and Vietnam to strengthen their relationship," Vuving said.
Vietnam hopes to receive more US support in Covid-19 combat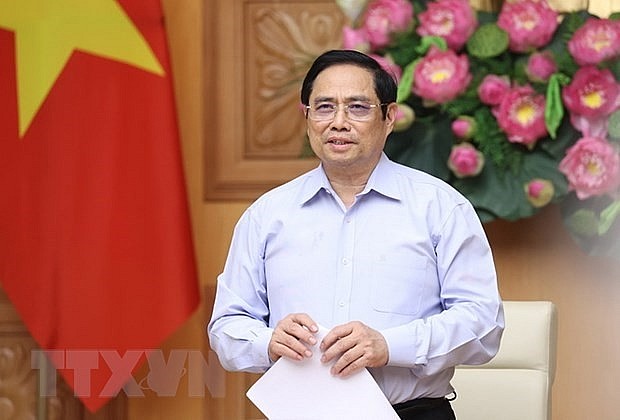 Prime Minister Pham Minh Chinh. Photo: VNA
At a reception for Chargé d'Affaires of the US Embassy in Vietnam Christopher Klein and representatives from US firms and investors last week, Prime Minister Pham Minh Chinh called on the US to continue helping Vietnam in Covid-19 prevention and control through suitable forms, especially in implementing the vaccine strategy.
Vietnam wants to further promote the comprehensive partnership with the US, he said, expressing his thanks to the US government and people for their donations of vaccines and medical supplies to Vietnam in the pandemic fight.
Klein and representatives of the US businesses showed their desire to continue to further step up investment and business activities in Vietnam, and believed that with the joint efforts of the governments, businesses and people of both nations, Vietnam and the US will overcome difficulties caused by the pandemic soon.
They also expressed their confidence that the comprehensive partnership between the two countries will grow and flourish in a more substantive and effective manner across fields, in which economic and trade ties will remain an important pillar, VietnamPlus reported.
Vietnam-US trade ties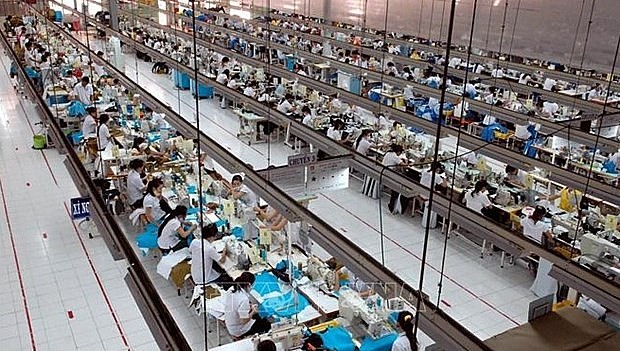 Since the Vietnam - US Bilateral Trade Agreement (BTA) took effect in December 2001, two-way trade has continuously increased. Photo: VNA
Since the normalisation of bilateral relations in 1995, economic and trade ties between Vietnam and the US have seen great progress, with two-way trade hitting an all-time high of US$90.8 billion in 2020, up 19.8 % year-on-year, despite serious impacts of the Covid-19 pandemic.
According to the Vietnamese Ministry of Industry and Trade (MoIT), since the Vietnam - US Bilateral Trade Agreement (BTA) took effect in December 2001, two-way trade has continuously increased.
Bilateral trade was maintained in the first seven months of 2021 as the US continued to be Vietnam's largest importer with a turnover of $53.7 billion, up 37.7 % year-on-year.
Vietnam mainly shipped machinery, equipment, tools and spare parts to the US. Therefore, despite being affected by the pandemic, the country's revenue from exporting these items to the US still reached $12.2 billion last year, up 141.5 % compared to 2019. In the 2016-2020 period, exports of these products to this market enjoyed an annual average growth rate of 54.8 %.
According to insiders, this confirms that Vietnam has become an important link in the supply chains of many products to many markets, including the US./.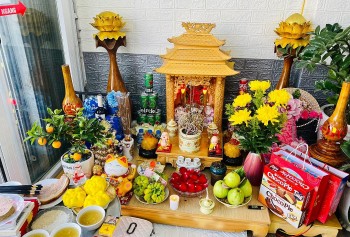 Handbook
Learn more about an ancient Vietnamese tradition that may bring you good fortune!