Victoria's Secret models' styles and allegedly Vietnamese celebs copycats
Revealing costumes that show off the sexy curves from Victoria's Secret models have inspired the fashion choices of many Vietnamese female public figures.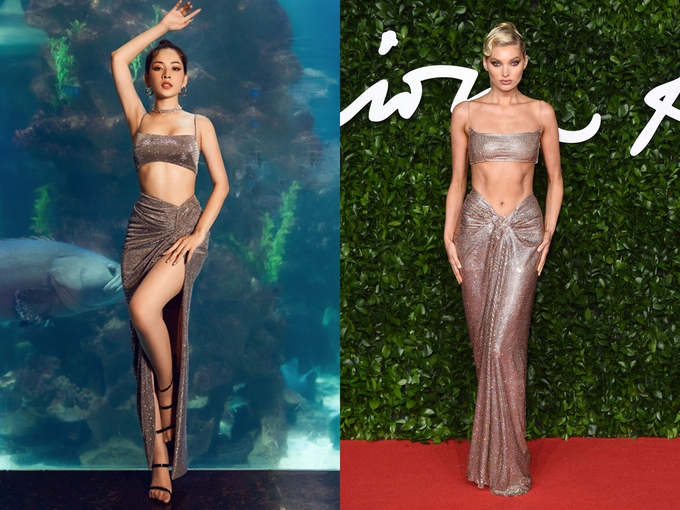 (Photo courtesy of Chi Pu, Elsa Hosk)
Chi Phu's new outfit in her new music products has been pointed out to have many similarities to that of model Elsa Hosk. Talking to iOneNet, Chi Pu's stylist said he took inspiration from others before sending his ideas to Vietnamese designer Do Long, who made the dress. Hosk's dress was created by famous Greek fashion house Celia Kritharioti.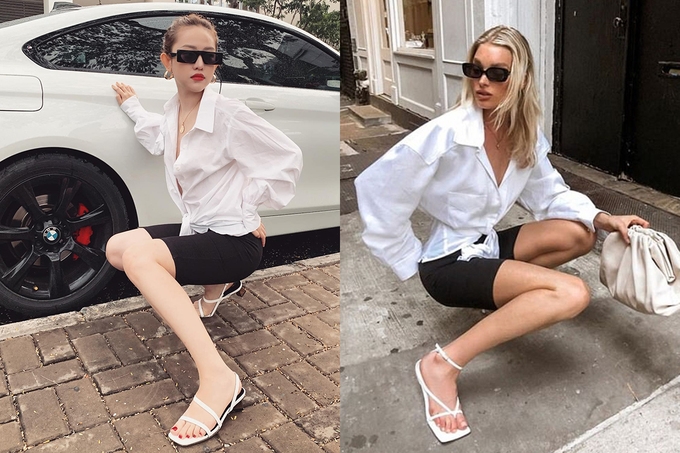 (Photo courtesy of Thuy Vi, Elsa Hosk)
Elsa Hosk's fashion has become an inspiration for many Vietnamese beauties. Thuy Vi (L) once allegedly copied Hosk's outfits in her photo.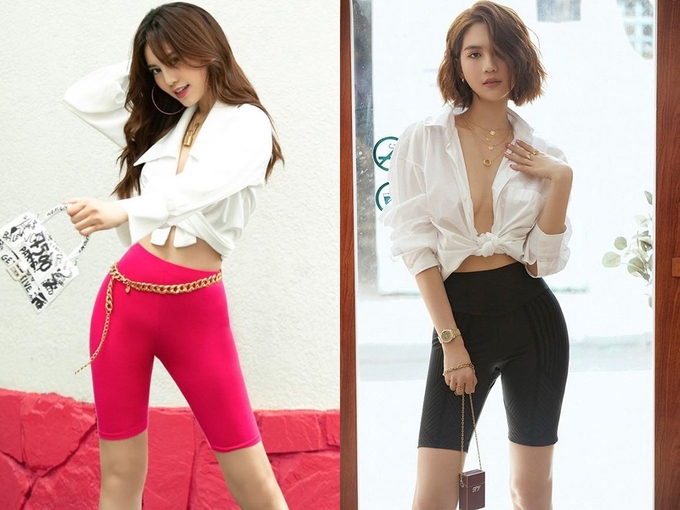 (Photo courtesy of Ninh Duong Lan Ngoc, Ngoc Trinh)
Vietnamese actress Ninh Duong Lan Ngoc (L) and model Ngoc Trinh (R) are wearing biker shorts and a white button-up shirt from Hosk's collection.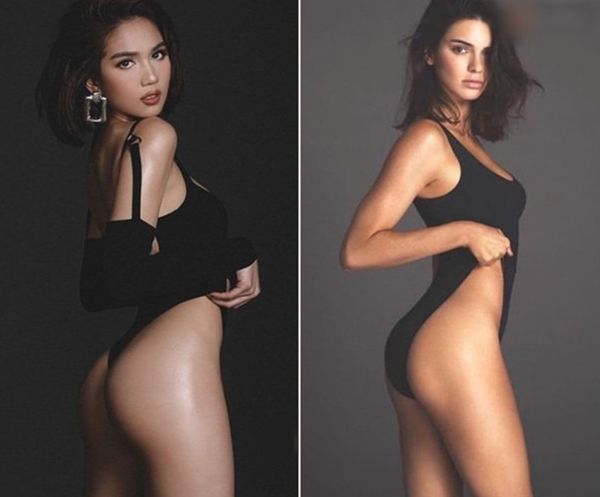 (Photo courtesy of Ngoc Trinh, Kendall Jenner)
Dressed in sexy style like European and American girls, Ngoc Trinh is often suspected of "copying" the fashion of Victoria's Secret models. Besides Elsa Hosk, Trinh was also a "copycat" of Kendall Jenner for many times.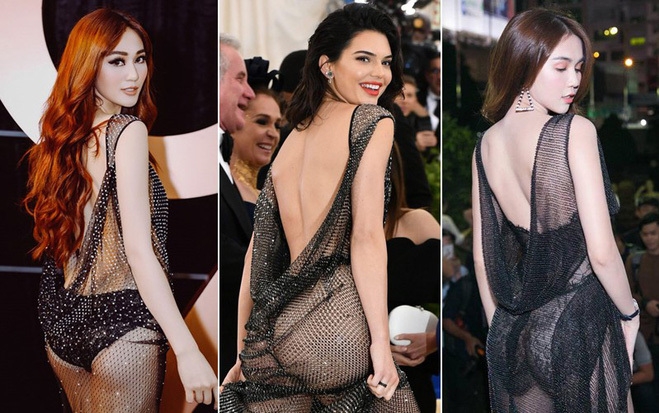 (Photo courtesy of Khanh My, Ngoc Trinh, It Girls)
The underwear photo set she took with designer Chung Thanh Phong was accused of copying both the outfit and the pose of It Girls.
Besides Ngoc Trinh, Khanh My also once imitated this revealing dress.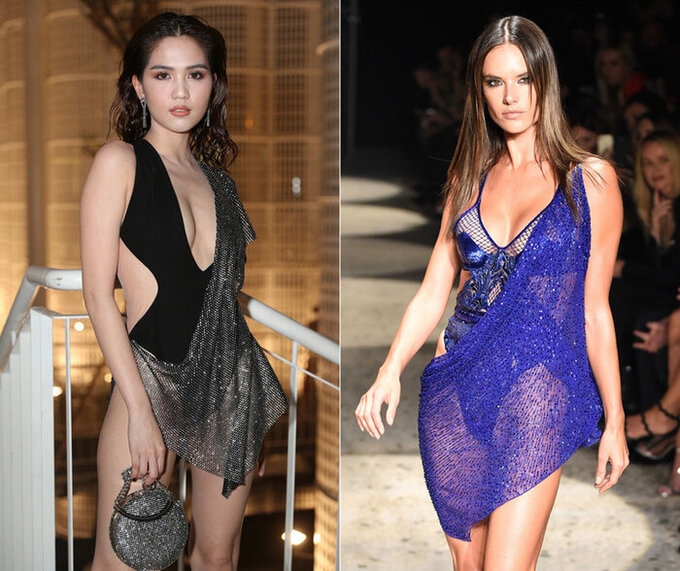 (Photo courtesy of Ngoc Trinh, Angel Alessandra Ambrosio)
Model Ngoc Trinh (L) with a dress similar to Victoria's Secret Angel Alessandra Ambrosio's purple look.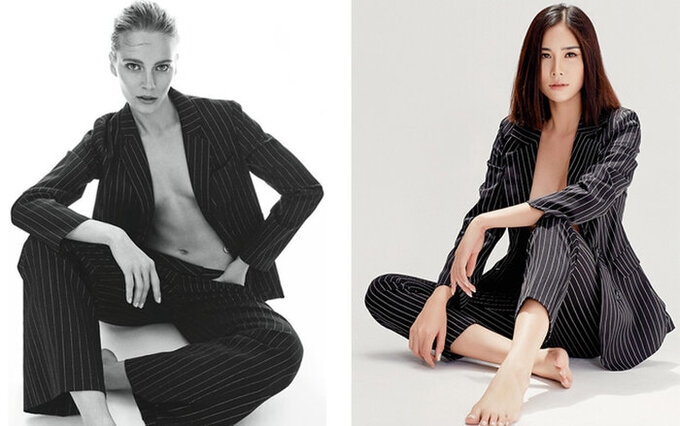 (Photo courtesy of Hoang Hanh, Ieva Lagūna)
Model Hoang Hanh (R) said her black suit and pose resembled that of Latvian model Ieva Lagūna was just a coincidence.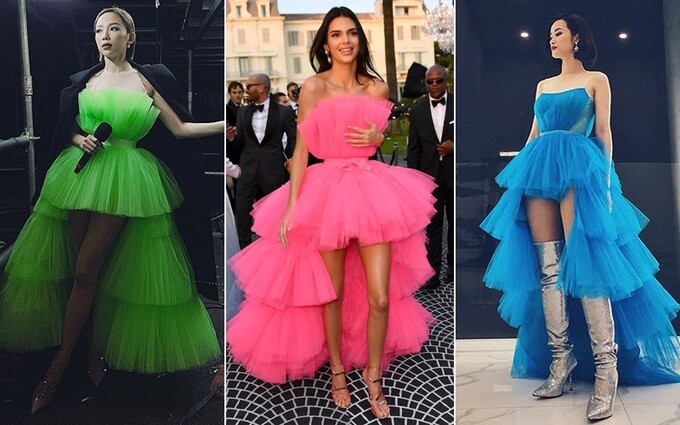 (Photo courtesy of Toc Tien, Dong Nhi, Kendall Jenner)
Singers Toc Tien (L) and Dong Nhi (R) were allegedly copying the iconic H&M x Giambatista Valli fluffy pink dress of American model Kendall Jenner (middle).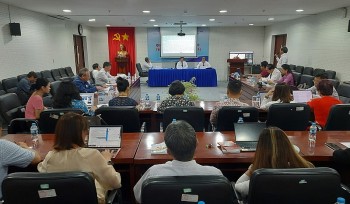 Friendship
The Vietnam - India Friendship Association's Ho Chi Minh City branch, the Ho Chi Minh City Union of Friendship Organizations (HUFO) and the Southern Institute of Social Sciences on March 21 held a scientific seminar themed "Vietnam - India relationship: tradition and present".