Vietnam – A Leading International Flight Destination: Agoda
Vietnam is rapidly gaining traction as a leading travel destination for international tourists, as an Agoda study sees it top the list for travelers from all around Asia-Pacific.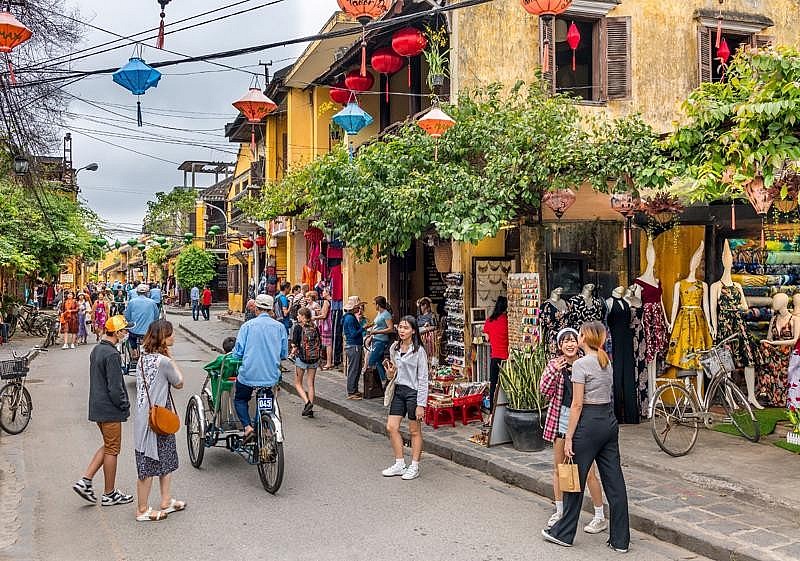 Hoi An ancient town, a famous tourist destination in Quang Nam province. Photo: VnEconomy
Online travel agency Agoda's flight bookings in the first half of this year reveal burgeoning interest in Vietnam among travelers, particularly those from Thailand, Australia, South Korea, and Singapore.
Lam Vu, Country Director for Vietnam and Indochina at Agoda, expressed excitement about the increasing enthusiasm for Vietnam as a top-notch travel destination, according to VnEconomy.
"Vietnam has an incredible ability to appeal to a wide range of travelers, offering a unique and authentic experience," he said. "Its diverse cultural tapestry, breathtaking landscapes, and exceptional hospitality are truly captivating, and its tremendous to see Vietnam's increasing appeal to visitors from all around Asia-Pacific reflected in Agoda's flight booking data."
According to Agoda's latest findings, Vietnam has solidified its position as a favored getaway for global wanderers. Thai tourists, in particular, have demonstrated a keen interest, with Vietnam claiming the top three spots in their international travel preferences. Da Nang, Hanoi, and Ho Chi Minh City have emerged as the most sought-after cities for travelers from the Land of Smiles.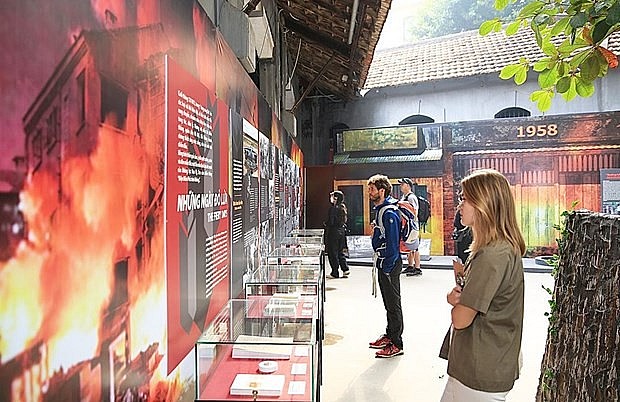 Hoa Lo Prison attracts many international tourists. Photo: hanoimoi.com.vn
Tourists from the Republic of Korea (RoK), meanwhile, have long exhibited an exceptional fondness for Vietnam, ranking it at the pinnacle of their international travel choices, with coastal city Da Nang proving itself the favorite destination for Koreans. Ho Chi Minh City came third for travelers from the country, showing that Vietnam's diverse offerings captivate a wide range of travelers.
For Australians, Vietnam has swiftly risen to prominence, securing second spot after the perennial Aussie favorite Bali, underscoring the country's immense appeal and allure for Australian travelers seeking unique experiences and adventures within Southeast Asia.
Singaporean travelers, known for their discerning taste, have also recognized Vietnam's allure, making Ho Chi Minh City the third most booked flight destination in their travel itineraries, highlighting the growing popularity of Vietnam as a prime travel destination.
Agoda noted that the captivating country is renowned for its rich history, diverse culture, and breathtaking landscapes. This surge in international interest can be attributed to its fascinating blend of ancient traditions and modern progress, its delectable cuisine, awe-inspiring natural beauty, and warm and welcoming people.
Vietnam has set a target of welcoming 8 million international visitors in 2023, and as of the end of August had already reached 7.8 million, putting the country on track to soon exceed its annual goal.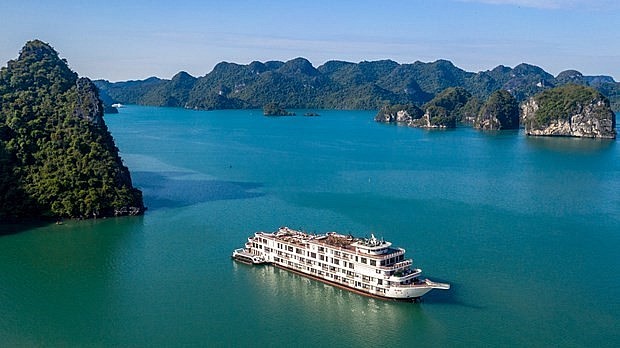 Ha Long Bay, a tourist magnet in Quang Ninh province. Photo: VNA
Tour operator Vietravel revealed that in the first eight months of 2023, the company completed up to 80% of its plan on welcoming international tourists, including those from the EU and the Republic of Korea, according to VietnamPlus.
Hanoitourist Corporation said that it has received many orders from previous months for this year's peak season. Tourists from Asian countries such as the RoK and Japan and the EU account for the majority. Besides, the Indian market has emerged significantly.
Meanwhile, Vietlux Travel announced that the number of international tourists coming to Vietnam by sea is expected to soar this year.
Several programs have been carried out to welcome international arrivals and introduce new tourism products to attract new markets such as Islamic countries and meeting, incentive and conference (MICE) tourist market, among others.
Hanoi authorities have also announced several plans to organize numerous events to lure visitors in the coming time, such an autumn festival, a traditional costume festival, a Hanoi gift festival, and night tourism products./.