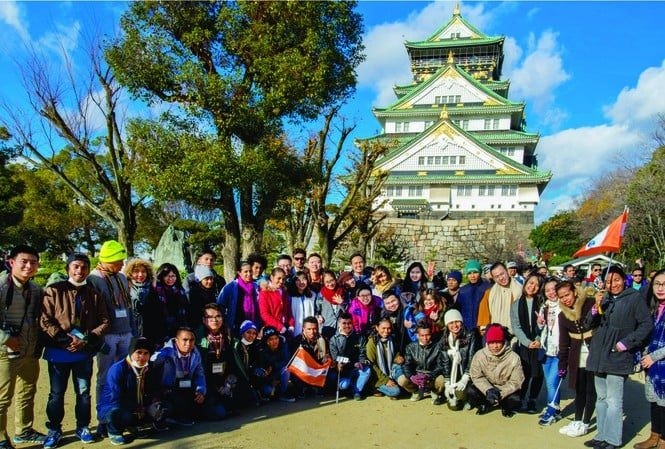 The Vietnam Alumni Club of Youth Friendship Program (VACYF) was established in 2002 at Hanoi with an aim to strengthen the friendship and cooperation relationship among Vietnamese youths and those of other countries for the sake of peace, independence, and equality.
Vietnam Alumni Club of Youth Friendship Programme (VACYF) was established under the decision of the Chairman of the National Committee on Youth of Vietnam dated 5 June 2000.
Members of the VACYF are the Vietnamese ex-participants of the friendship exchanges between Vietnam and Japan and the ASEAN nations, who show strong willingness and commitment to engage in the Club's activities for the community interests.
The ceremony was organized by the Ho Chi Minh Communist Youth Union (HCYU) Central Committee, the National Committee on Youth of Vietnam (NCYV) and the Japan International Cooperation Agency (JICA).
In his remarks at the event, HCYU First Secretary Nguyen Anh Tuan said with the growing Vietnam – Japan relations, cooperation between the two countries' youths have been strengthened and become more effective, contributing to bolstering friendship and mutual understanding between the two peoples.
1995 marked the start of cooperation between the HCYU, NCYV and Japanese partners with the signing of an agreement with JICA Vietnam on the Friendship Youth Programme for the 21st century, Tuan said, adding that over the last 25 years, youth cooperation projects between the two countries have been constantly expanded.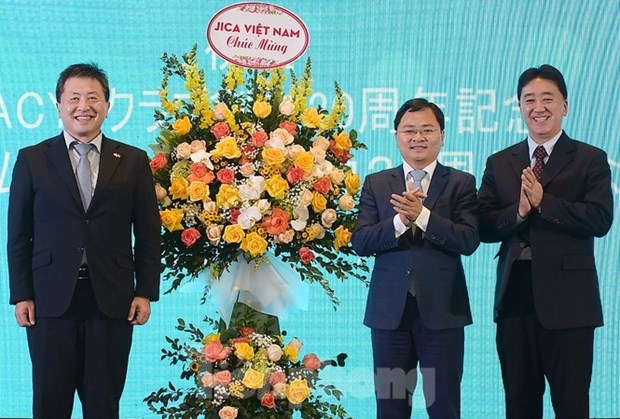 At the ceremony marks the 20th anniversary of the Vietnam Alumni Club of Youth Friendship and the 25th year of cooperation between Vietnamese and Japanese youths. Photo: VNA
He highlighted several outstanding programmes, such as the Ship for Southeast Asian and Japanese Youth Programme (SSEAYP), the World Youth Alliance Asia-Pacific (WYAAP) Summer Camp, and an exchange programme between young politicians, which provide participants with an opportunity to explore knowledge and skills in multiple fields and get to know more about Vietnam, Japan and their cultures.
Chairman of the Communist Party of Vietnam Central Committee's Commission for External Relations Hoang Binh Quan spoke highly of the VACYF's activities, saying it has acted as a bridge for closer partnership between the two countries' youths./.
Hannah Nguyen