Vietnam among WeWork's top markets in Southeast Asia
Vietnam is among the top countries in Southeast Asia for coworking space provider WeWork, growing by 8 percent since early last year.
Vietnam is among the top countries in Southeast Asia for coworking space provider WeWork, growing by 8 percent since early last year.
Most of its customers in the country are in technology, pharmaceuticals, and manufacturing, while financial organizations are among the new ones, Elizabeth Laws Fuller, WeWork's head of growth in Southeast Asia, told VnExpress.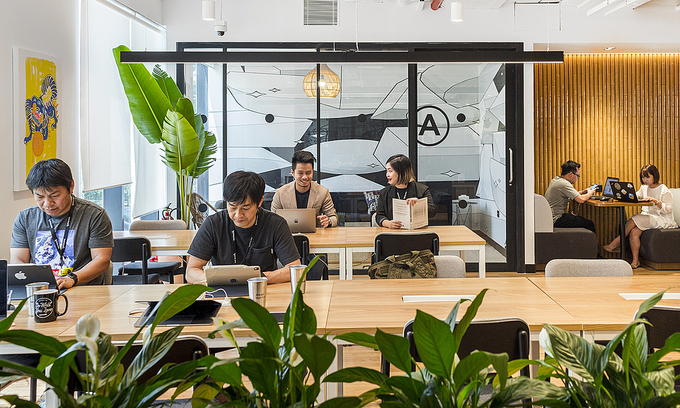 People work in a WeWork location in Ho Chi Minh City. Photo courtesy of WeWork.
WeWork entered Vietnam in 2018 and now has two locations in Ho Chi Minh City out of its 30 in Southeast Asia.
One of them is at Lim Tower 3, and rents start at VND 6.9 million ($297) per month for a single-seat, according to the company's website. Another is on Sonatus Building, with prices starting at VND7.8 million ($336).
Vietnam is seeing rising demand for coworking space.
A recent survey by WeWork and market research firm International Data Corporation found that 80 percent of companies plan to use coworking space in the next three years.
Another reason for the improving figures in Vietnam is its success in containing the Covid-19 pandemic and sustaining economic growth, Fuller said.
Many global corporations have been investing or expanding in Vietnam in recent years, and they have a demand for flexible workspace, she said.
The pandemic has changed companies' perception of coworking space, and in the long term customers would not be only small and medium-sized players but also large companies, she added.
Director of Savills Hanoi Matthew Powell said co-working spaces that provide flexibility for various kinds of businesses will develop, explaining it is sparked by the outbreak as well as demand for communication and exchange within the firms.
Meanwhile, structural changes in the retail sales sector have added a certain number of spaces for the office market, he said, flexible office models could branch out in tandem with the retail sales market since they revolve around shared amenities such as public transport, parking lots, restaurants, and entertainment.
Shared office space is normally operated under a month-to-month leasing contract. However, the market saw a strong surge in demand for this kind of office, and most of which came from mid-term contracts, according to Vietnamplus.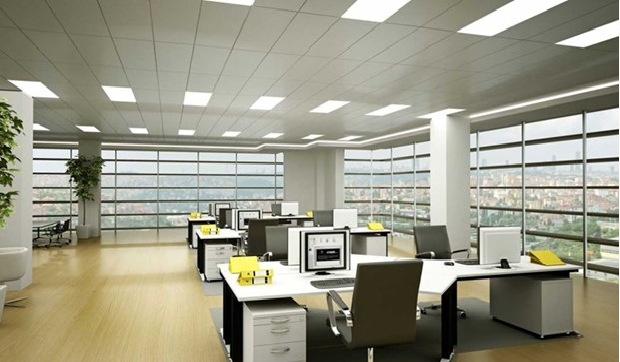 Co-working spaces are expected to expand in the coming time. Photo: VNA
A survey from Savills showed that as of July 2020, demand for co-working spaces doubled that recorded in April, while 41 percent of office operators relished their exciting prospects for the office market in the next 12 months.
Savills experts expected growth of the office market will be promoted by foreign firms, insurance, and e-commerce businesses who recorded strong development amidst the pandemic.
Matthew Power said demand for office is on the rise, and it will go up further in 2021, as the pandemic is under good control together with upbeat signs in local macro-economy and demography.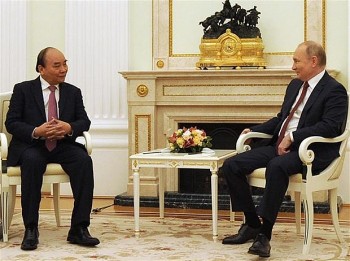 National
An article in Russia's independent newspaper focused on the Vietnam-Russia relationship and the significance of President Nguyen Xuan Phuc's visit to Russia from Nov. 29 to Dec. 2.