Vietnam and Chile Bolster Local Cooperation
From April 14 to 19, Ambassador Pham Truong Giang visited and worked in Los Rios, Chile to strengthen cooperation in trade, tourism and education.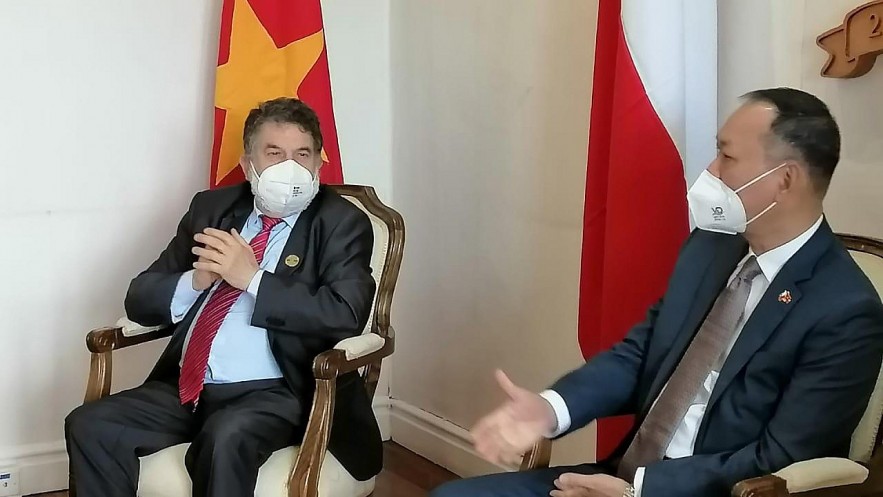 Regional Governor of Los Ríos tLuis Cuvertino receives Ambassador Pham Truong Giang. Photo: WVR
In a meeting with Ambassador Pham Truong Giang, Governor Luis Cuvertino and Paola Peña Marin, the Government representative of the Los Rios region expressed impression of Vietnam's socio-economic development in recent years. They want Vietnam to share experiences, especially in the agricultural sector.
Governor Luis Cuvertino emphasized the need for cooperation of the Los Rios region with Vietnamese localities in trade, tourism and education.
Representative of the Government of the Los Rios region, Paola Peña proposed more cultural exchange and cooperation. She also said that the Government of Chile is ready to support and accompany the region to establish and strengthen international cooperation with Vietnamese localities.
Ambassador Pham Truong Giang said that the two countries have always maintained the tradition of friendly cooperation during the past 51 years.
Bilateral trade turnover between the two countries maintains at US$1.2-1.3 billion per year, the highest among ASEAN countries in the context of the Covid-19 pandemic.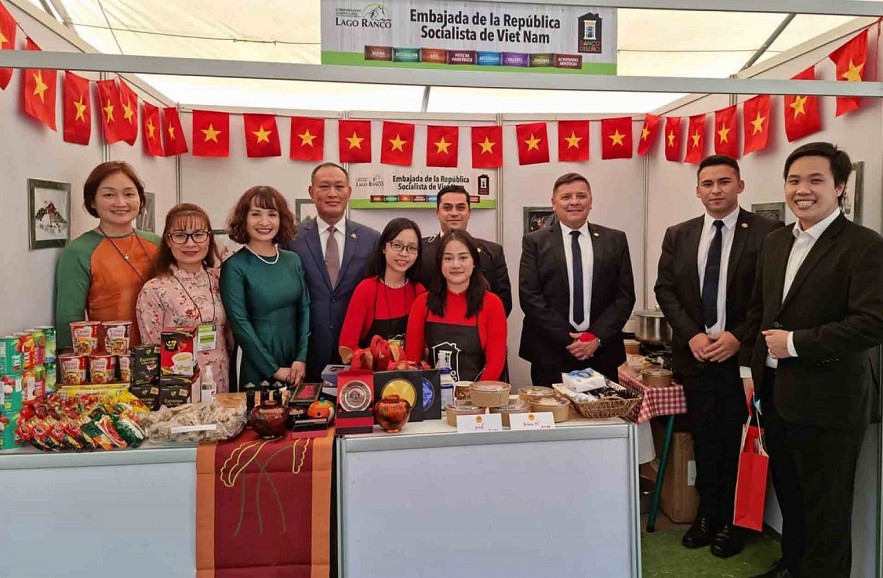 Booth introducing Vietnamese products at Lago Ranco Fair. Photo: WVR
Supporting the initiatives of the Governor and representative of the regional Government, Ambassador Pham Truong Giang expressed his impression of the great potential of the Los Rios region. He said that the Embassy is ready to act as a bridge between Vietnamese localities with Chilean localities, and the Los Rios region particularly.
On this occasion, the Ambassador also met and worked with the Mayor of the cities of La Unión and Lago Ranco, the Deputy Mayor of the city of Rancagua. He also gave interviews to the local press about the potential to enhance multifaceted relations between the two countries as well as between localities of the two sides.
The Embassy's delegation also visited and worked with Apicoop's leaders to discuss the projects that the company is planning to deploy in Vietnam in the near future.
Apicoop is one of the major companies in the Los Rios area. The company specializes in the production and export of honey and fruits such as cherries, berries and blueberries to China and European countries such as England, Italy, Germany, and Spain.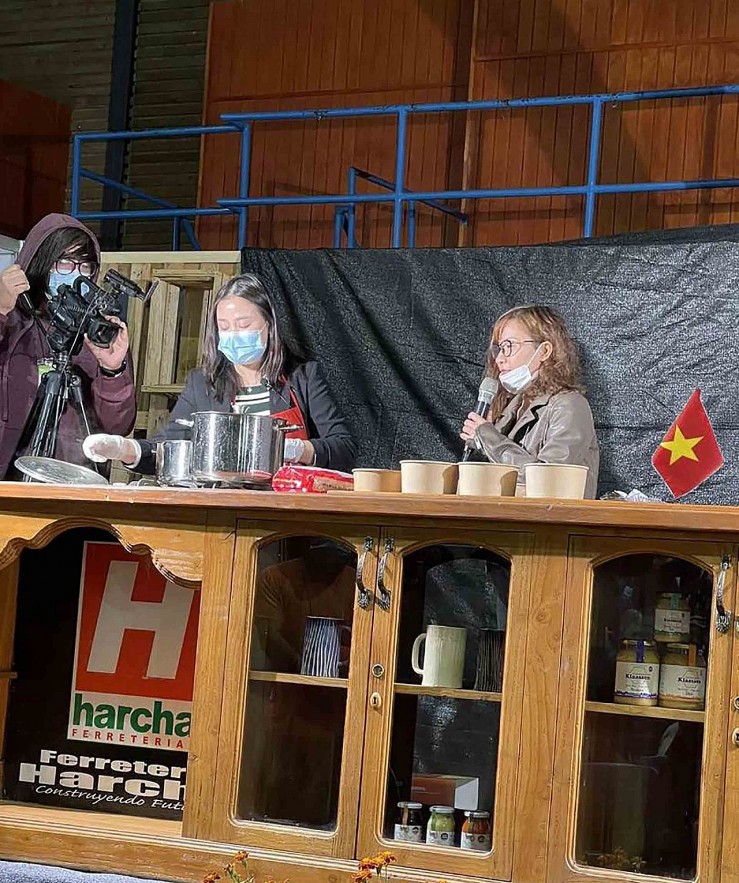 Embassy introduces traditional pho at Lago Ranco fair. Photo: WVR
Within the framework of the business trip, the Embassy participated in the Cultural Fair in Lago Ranco city, Los Rios region. The Embassy introduces to the local people handicraft products and traditional Vietnamese cuisine. This is the 7th time the fair has been held in the Los Rios area, attracting the participation of a large number of local people.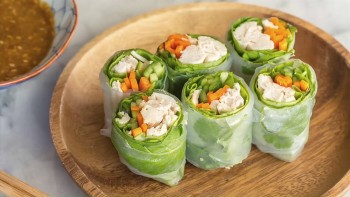 Travel
Rolls are a easy-to-make dish that is loved by many Vietnamese diners as well as Korean stars.