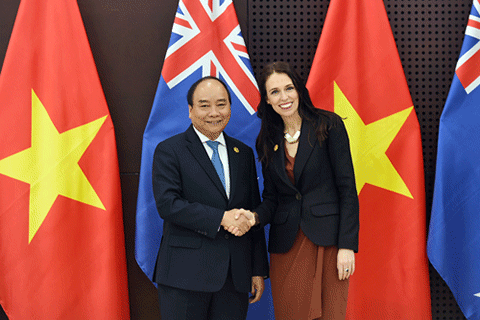 Vietnam PM Nguyen Xuan Phuc and New Zealand PM Jacinda Ardern (Photo: Financial Times)
The Vietnamese Trade Office in New Zealand informed that Vietnam is currently New Zealand's 16th largest trade partner. Bilateral trade has increased three-fold in the decade since the two nations established their comprehensive partnership, from US$320 million in 2009 to over US$1 billion in 2018.
The figure is expected to rise to US$1.7 billion in 2020 as the two countries are trying to improve the relations to a strategic partnership and both are members of the Comprehensive and Progressive Agreement for Trans-Pacific Partnership (CPTPP), Nhan Dan reported.
According to the Department of Southeast Asia, South Asia, South Pacific (Ministry of Foreign Affairs), New Zealand is currently the 31st largest trading partner of Vietnam.
In 2014, the trade turnover between the two countries reached more than USD 800 million, in 2015 reached more than USD 700 million, in 2016 reached approximately USD 707 million, in 2017 reached over USD 900 million.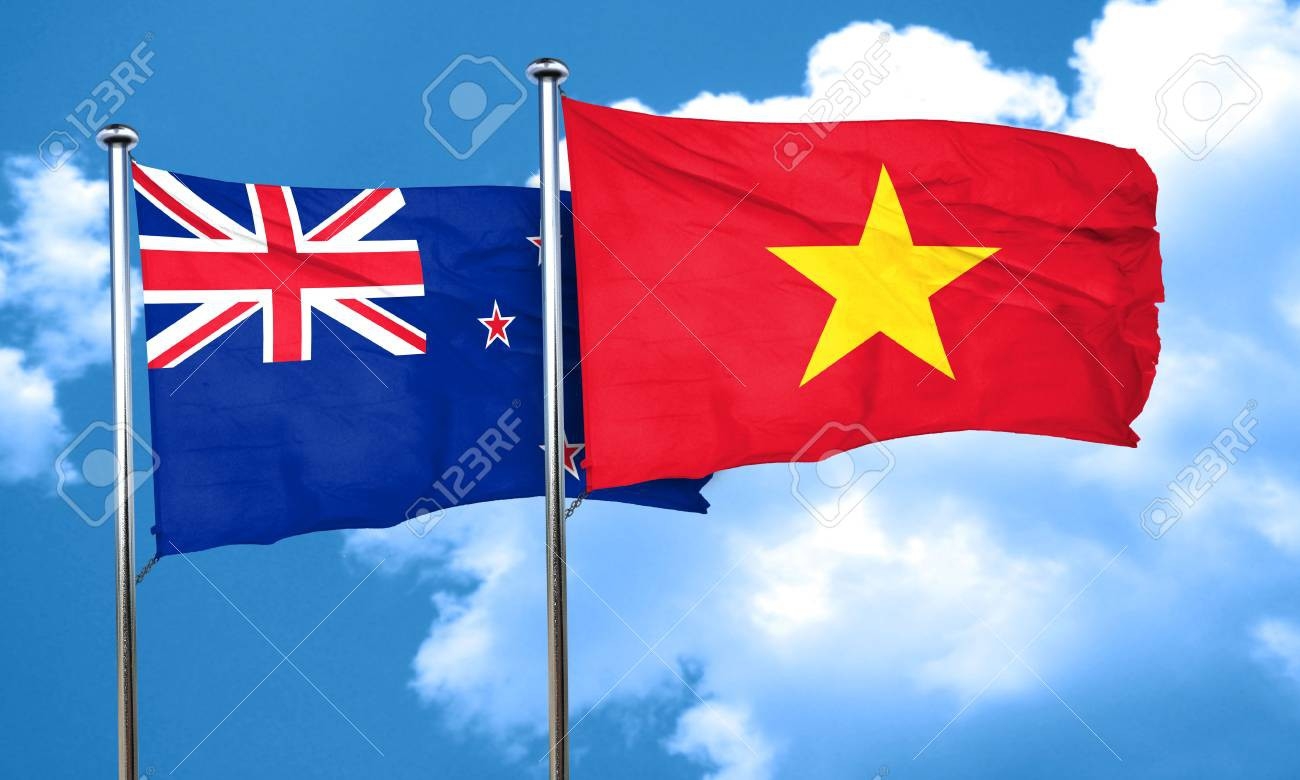 Year 2020 marks the 45th anniversary of bilateral diplomatic ties between Vietnam and New Zealand (Photo: VOV)
Vietnam's and New Zealand economies are complementary in many ways. New Zealand is currently an important and potential export market of Vietnam for commodities such as agricultural products, seafood, coffee, cashew nuts, computers, phones, electronic products, textiles, shoes, building materials, according to International News.
Regarding investment, as of February 2020, New Zealand has 41 valid direct investment projects in Vietnam with a total registered capital of USD 209.44 million, ranked 47/132 countries having foreign direct investment in Vietnam.
In the opposite direction, Vietnam has 10 investment projects in New Zealand, with a total registered capital of USD 32.7 million, focusing on processing and manufacturing industry, wholesale and retail, repair of automobiles and motorbikes, ranked 27/76 countries having Vietnamese investment abroad.
According to Keith Conway, Chargé d'Affaires at the New Zealand Embassy in Vietnam, New Zealand welcomes the CPTPP ratification, because it is an essential step in upgrading trade principles and will contribute to raising investment and business between the two nations.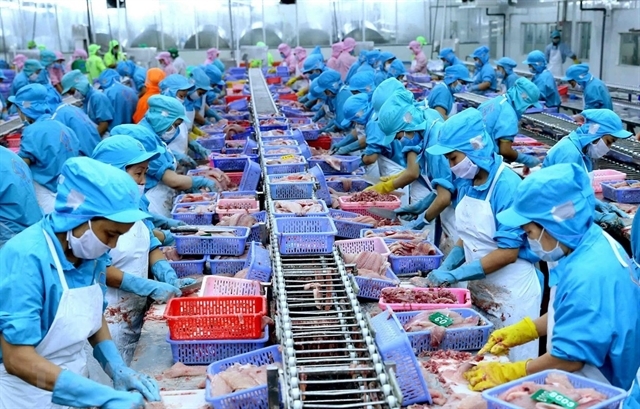 Vietnam is currently New Zealand's 16th largest trade partner (Photo: VNA)
2020 is a remarkable year for both Vietnam and New Zealand as the former takes on is chairmanship in ASEAN and the two countries celebrate the 45th anniversary of bilateral diplomatic ties.
Le Hoang Oanh, Director of the Ministry of Industry and Trade's Asia-Africa Market Department, suggested Vietnamese businesses to pay more attention to trade and product promotions in order to enlarge the market share of Vietnamese exports in New Zealand.
The Regional Comprehensive Economic Partnership (RCEP), once signed by the ten ASEAN member states and Australia, China, India, Japan, the Republic of Korea, and New Zealand, will establish the largest free-trade bloc in the world, with around 3.5 billion people and 30% of global GDP.
According to the Minister of Industry and Trade Tran Tuan Anh, the agreement will create opportunities for Vietnamese firms to enhance exports, take part in new value chains, and attract more investment from New Zealand.
Recently, he asked New Zealand to help Vietnam in the development of hi-tech agriculture and nurturing sustainable growth, informed VOV.
Candy Lee