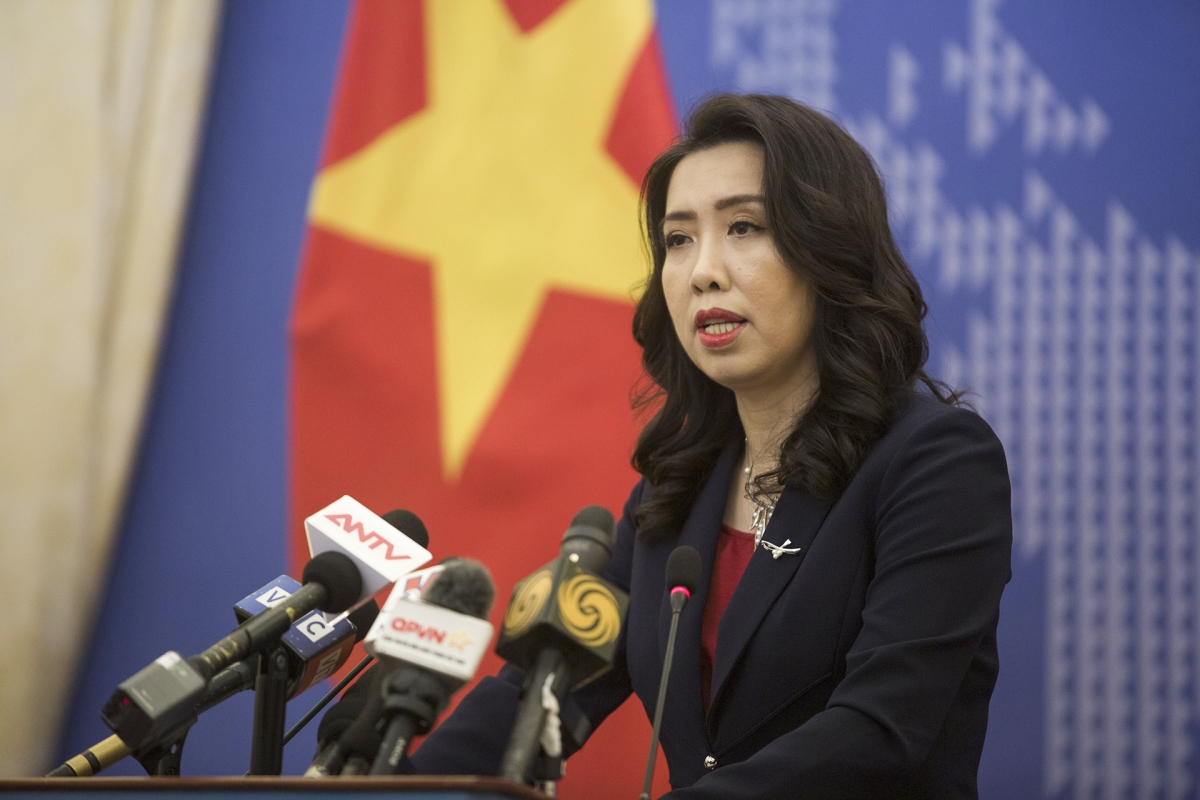 Vietnamese Foreign Ministry spokesperson Le Thi Thu Hang.
Vietnam said Thursday that Taiwan's live fire drills in waters off Truong Sa (Spratly) Islandsare violating Vietnam's sovereignty and should haven't repeated.
On Wednesday's afternoon, December 3, Vietnamese spokesperson Le Thi Thu Hang, at a regular press conference of the Ministry of Foreign Affairs, answering questions of reporters to suggest Vietnam's reaction to Taiwan (China) conducting live-fire drills in the area around Ba Binh Island in the Vietnam's Truong Sa (Spratly) Islands November 24, stated:
"The fact that Taiwan performs live fire drills in sea areas around Truong Sa Archipelago's Ba Binh (Itu Aba) Island is a serious violation of Vietnam's territorial sovereignty, threatening peace, stability, safety and maritime security by escalating and complicating the Bien Dong Sea situation. The Bien Dong Sea (translated as the East Sea) is how Vietnam calls the South China Sea"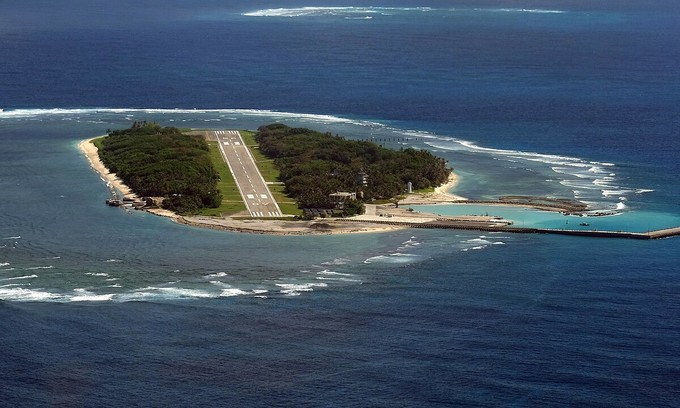 Aerial view of the Ba Binh (Itu Aba) Island, part of Vietnam's Spratly Islands. Photo by AFP.
Ms. Le Thi Thu Hang emphasized: "Vietnam firmly opposes and requests Taiwan not to conduct the above illegal exercise as well as repeat violations in the future" .
She was speaking at a press meet, responding to inquiries about the fire drills by Taiwanese defense forces on the Ba Binh (Itu Aba) Island on November 24.
Vietnam has full legal basis and historical evidences to assert its sovereignty over the Hoang Sa (Paracel) and Truong Sa (Spratly) islands in accordance with international law, she said.
Taiwan illegally occupies the Ba Binh Island, which is the largest natural area on the Truong Sa (Spratly) Archipelago.
Tarah Nguyen