At the meeting, Vietnamese Ambassador to Greece Nguyen Manh Cuong briefed the situation in Vietnam and extended his thanks to Greece for ratifying the EU-Vietnam Investment Protection Agreement (EVIPA), according to the Baoquocte.
Greece is one of the first seven EU countries to ratify this agreement. Along with the EU- Vietnam Free Trade Agreement (EVFTA), EVIPA is expected to bring great opportunities for businesses of the two countries in the fields of trade, investment, and business.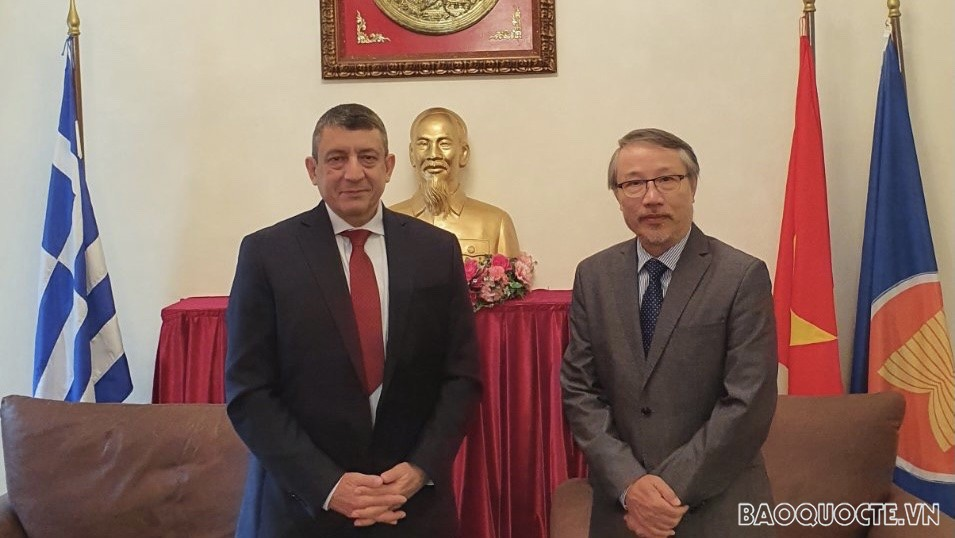 Vietnamese Ambassador to Greece Nguyen Manh Cuong (R) had a meeting for Mr. Evangelos Kritikos, General Director of Kritikos Shipping Lines Maritime Co. & Posidonia Shipping & Trading S.A, representative of the Group of Greece's shipping companies on March 31.Photo: Baoquocte.
Ambassador Cuong underscored the promotion of maritime cooperation. Since the two countries have strength in the maritime sector, Ambassador hoped that Greece's shipping enterprises would beef up cooperation with Vietnam's. This is also the desire of the two countries' senior leaders which were mentioned in previous high-level meetings.
For his part, Evangelos Kritikos expressed the long-standing affection of himself as well as his family, especially his father, Spyridon Kritikos, for Vietnam. Kritikos also announced his company along with others such as Hellenic Shipbrokers Association, Hellenis Chamber of Shipping and Hellas Maritime, etc would promote the establishment of the Vietnam-Greece Friendship Cooperation Fund aiming to strengthen the bilateral relationship, organize the cultural exchanges and open up investment opportunities for enterprises of the two nations, etc.
As the Covid-19 epidemic is put under control, the fund will be launched, Kritikos added.
The fund is created in honor of Spyridon Kritikos (1930-2019), who supported the Vietnamese people during the time the country was imposed embargo by the U.S. Spyridon Kritikos is a navy officer, merchant, shipowner and A-class engineer at Greece's important shipping companies.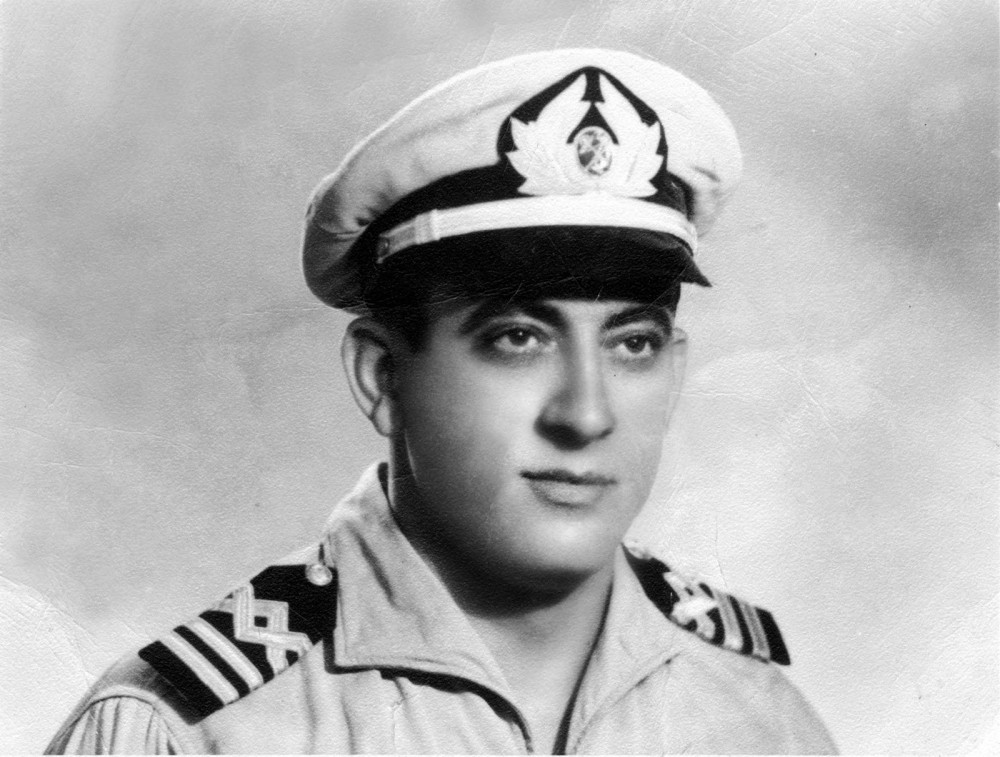 The Vietnam-Greece Friendship Cooperation Fund is established to honor Mr. Spyridion Kritikos, a close friend of Vietnam.
Between 1960 and 1968, Spyridon Kritikos, as a chief engineer at the George Lebanon Company, paid many visits to the Northern Hai Phong province. He secretly transported essential medical supplies to Hai Phong residents, despite the blockade of the U.S Navy.
As the hospital in Hai Phong Port suffered from the power outage caused by the US Air Force's bombing, Spyridon Kritikos had an initiative of using the generator on the ship to supply electricity for the hospital. In tribute to Spyridon Kritikos, the local authorities presented him Vietnamese craft products which are now still preserved by his family.
Malie Nguyen