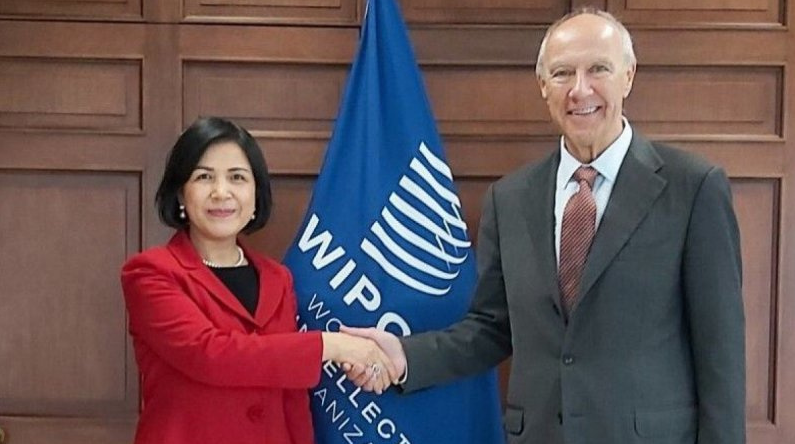 Ambassador Le Thi Tuyet Mai and WIPO Director General Francis Gurry (R) (Photo: Vietnamese Delegation to Geneva)
The event brought together about 750 delegates from 135 member countries, along with observer nations, international intergovernmental organizations, and non-governmental organizations.
In a speech representing ASEAN member states at the opening session, Ambassador Le Thi Tuyet Mai affirmed that in the context of COVID-19 pandemic response and post-pandemic recovery, ASEAN gives priority to promoting digital technology transformation and innovation, setting up electronic registration systems to receive intellectual property (IP) documents in order to maintain and improve the operational efficiency of IP agencies, maximize remote working forms to ensure timely and quality IP service provision to stakeholders.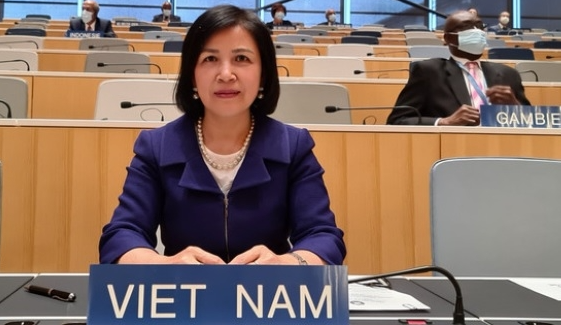 Ambassador Le Thi Tuyet Mai leads a Vietnamese delegation to the 61st meeting series of WIPO Assemblies. (Photo: VNA)
Ambassador Mai also highlighted the outstanding IP results ASEAN member states have recorded this year, such as the innovation index, participation in a number of multilateral international treaties on IP, regional cooperation with WIPO. ASEAN member expressed their gratitude to the incumbent WIPO Director General Francis Gurry for his leadership role and great contributions to the achievements of WIPO over the past time. ASEAN affirms its support and believes that the newly appointed General Director, Daren Tang, will lead WIPO to continue to achieve even greater achievements in the time ahead, Mai emphasized.
Vietnam highly appreciates the operational efficiency and WIPO's achievements in obtaining the organization's strategic goals, the Vietnamese diplomat said.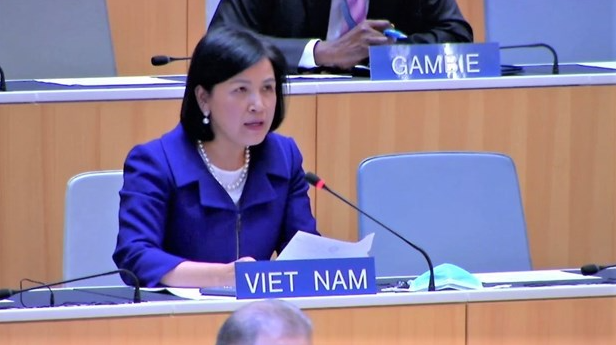 Ambassador Le Thi Tuyet Mai speaks at the opening session of the 61st series of meetings of the Assemblies of the Member States of WIPO on September 21 (Photo: VNA)
The Ambassador also hailed some of Vietnam's remarkable progress in the field of IP from the beginning of 2020 until now, despite the impact of the COVID-19 epidemic, such as the growth of intellectual property applications and granted industrial property protection certificates. Notably, the nation has started implementing the Hague Agreement and began receiving nearly 100 industrial designs designated by Vietnam under this agreement, VOV cited.
"We have been effectively implementing the National Intellectual Property Strategy and most of the projects supported by WIPO, with a focus on promoting digital transformation and innovation and pandemic response," she said.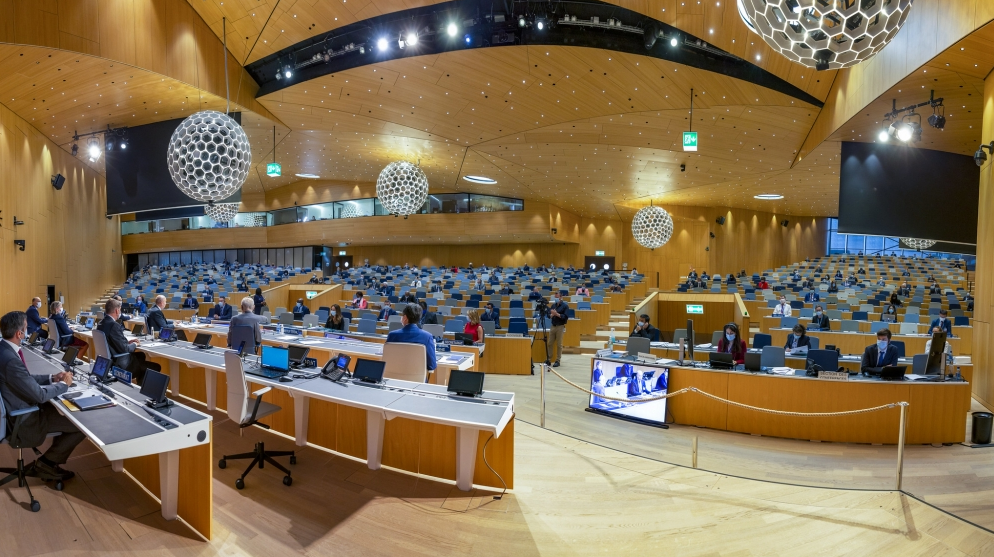 In order to enable compliance with current health and safety measures, delegates can choose between participating physically on site and/or remotely via the online platform. (Photo: AGEPI)
Vietnam wishes and believes that WIPO will continue to make progress in strengthening the IP rule system, thus ensuring a balance between promoting innovation and implementing WIPO's Development Program for the benefit of all member nations, including equal and affordable access to vaccines and tools to respond to COVID-19.
This year's agenda is shortened compared to previous years due to the impact of the COVID-19 pandemic, without sideline events. The meeting is expected to conclude on September 25.
WIPO is the global forum for intellectual property policy, services, information and cooperation. As a specialized agency of the United Nations, WIPO assists its 193 member states in developing a balanced international IP legal framework to meet society's evolving needs. It provides business services for obtaining IP rights in multiple countries and resolving disputes. It delivers capacity-building programs to help developing countries benefit from using IP. And it provides free access to unique knowledge banks of IP information.
Valerie Mai