Vietnam – Attractive Destination for Italy's Lombardia Firms: Forum
Raffaele Cattaneo, deputy minister in charge of international relations of Italy's Lombardia region, has called Vietnam a "diamond" of Asia and an attractive destination for Lombardia enterprises.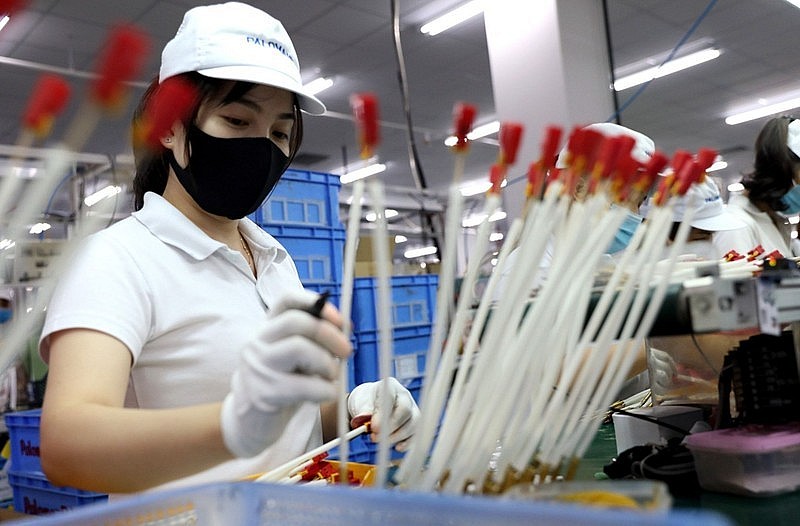 Lombardia's export revenue to Vietnam last year reached 2.5 billion USD. Photo: VNA
Lombardia's export revenue to the Southeast Asian nation last year reached 2.5 billion USD, accounting for nearly 40% of the total trade value between the two countries, Cattaneo told a recent business and investment forum in Milan, as cited by Vietnamplus.
He noted that Vietnam's renewable energy development strategy will offer golden opportunities to Lombardia firms.
The forum on Vietnam- Lombardia business and investment cooperation was held on May 31 by the Vietnamese Embassy in Italy in coordination with the Italian region and the Italy-Vietnam Chamber of Commerce (CCIV) as part of activities marking the 50th anniversary of diplomatic ties between the two countries, bringing representatives together from more than 100 businesses in Lombardia.
In his remarks, Vietnamese Ambassador to Italy Duong Hai Hung briefed the participants on the potential, strengths, and dynamic development of the Vietnamese economy, and expressed his hope that Vietnam will be a priority in Lombardia's process of internationalization, trade and investment promotion, and technical transfer, making itself a model of economic cooperation with Vietnam.
Vietnamese Ambassador to Italy Duong Hai Hung speaks at the forum. Photo: VNA
The embassy stands ready to help Italian firms seek cooperation opportunities in Vietnam.
Lombardia's Vice President Marco Alparone, who is also the councilor for budget and finance of the region, stressed the close friendship between Lombardia and Vietnam, saying the two sides should consolidate and promote the relations in different spheres, with economic cooperation playing the key role.
Lombardia has strengths in industrial production, agricultural processing, energy, finance, banking, and services, which would satisfy Vietnam's increasing demand during its cause of industrialization and modernization, he said.
During his stay in Lombardia, the Vietnamese ambassador made field trips to some groups and businesses like Copan Spa, Chateaux D'Ax, and Exetra Spa, aiming to promote cooperation projects with Vietnam in the time ahead.
He also attended the inaugural ceremony of the new headquarters of the CCIV in Milan.
New trade exchange platform for Vietnamese and Italian businesses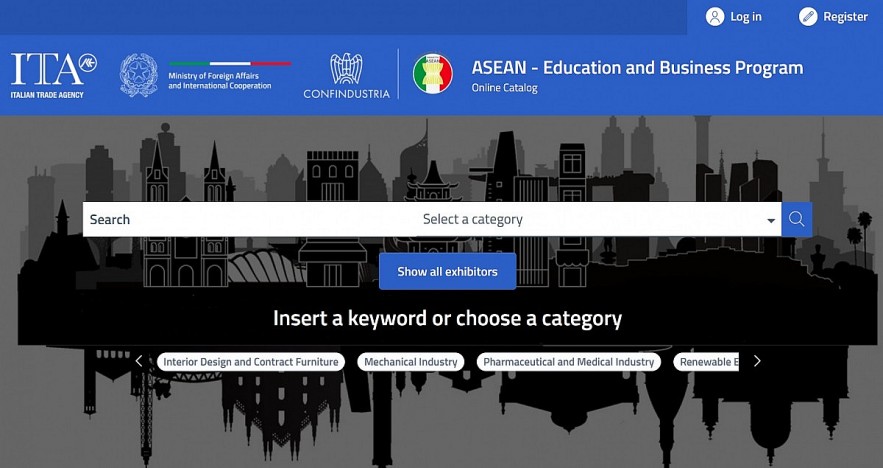 VELP 2023 - a new trade exchange platform for Vietnamese and Italian businesses. Photo: VOV
Earlier, the ASEAN – Education, and Business Program 2023 (VELP 2023) was launched to support Vietnamese and Italian businesses to connect trade exchanges and engage in global supply and distribution chains, VOV reported.
The platform jointly launched by the Italian Trade Agency, the Italian Ministry of Foreign Affairs and International Cooperation and the General Confederation of Italian Industry (CONFINDUSTRIA) was unveiled in Hanoi on May 26.
VELP 2023 has been designed on the SMART 365 cloud to help Vietnamese businesses looking for partners or suppliers in Italy easily connect with their partners directly and officially. Through the program, the business communities of the two countries can update information about businesses, especially small and medium-sized enterprises in a variety of fields, including agricultural machinery and equipment, environment, mechanical engineering, and renewable energy.
Currently, many Italian investors in the manufacturing industry are operating successfully in Vietnam, including Bonfiglioli, Piaggio, Danieli, Datalogic, Ariston, ENI, and ENEL Green Power.
VELP 2023 is expected to shorten the time and cost of finding cooperation opportunities for Vietnamese and Italian businesses in the new era of Industry 4.0, as well as the period of deep international integration.
Vietnam and Italy have become each other's leading and important partners in many fields 50 years after the establishment of diplomatic relations and 10 years of their strategic partnership. Currently, Vietnam is Italy's largest trading partner in ASEAN, while Italy is Vietnam's fourth largest trading partner in the EU./.