Vietnam begins construction on Long Thanh airport
Work on the first phase of Long Thanh Airport project which is being developed by Airports Corporation of Vietnam (ACV) in the southern of Dong Nai started Tuesday, January 5.
The airport will be built in three phases over three decades, and is expected to become the country's largest airport.
The project has four component projects such as the headquarters of State management agencies, flight management services, essential airport facilities, and other works.
ACV will invest in the first runway, taxiways, a terminal, an aircraft parking space, and other major infrastructure at the airport.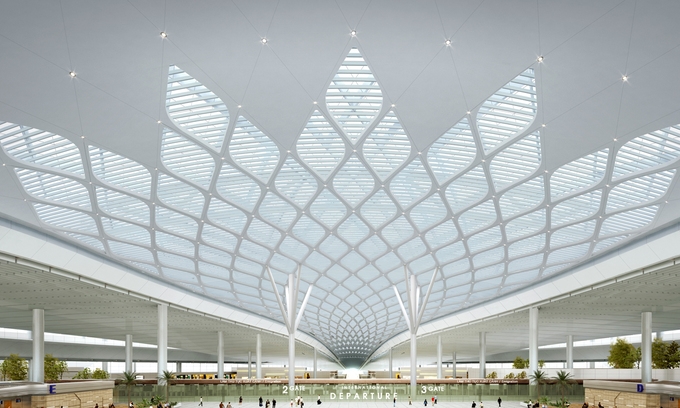 An artist's impression of the departure hall at Long Thanh International Airport. Photo courtesy of the ACV.
The corporation said earlier that it would invest nearly 100 trillion VND (4.3 billion USD) in the third component project. Of the total capital, more than 36.1 trillion VND will be sourced from ACV and the remainder from loans and other legitimate sources.
The first phase will have one 4km-long runway with a width of 75m, and a 373,000-sq-m terminal designed to serve 25 million passengers and 1.2 million tons of cargo a year.
This phase is expected to be complete in 2025. Two further phases will then be undertaken, and are due to finish before 2040. These will add three more runways and four passenger terminals, allowing the airport to accommodate 100 million passengers and 5 million tons of cargo.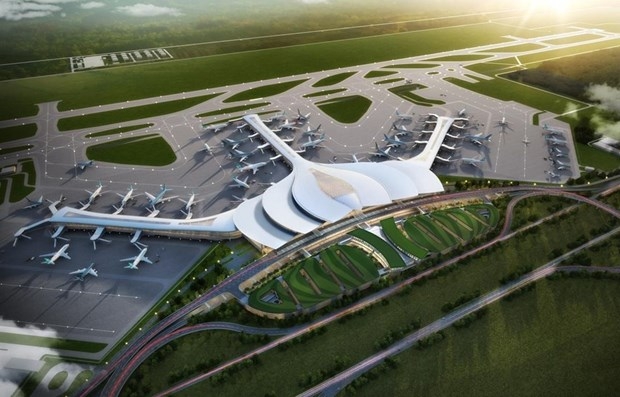 Long Thanh International Airport perspective
The airport work requires more than 5,000ha of land and more than 364ha elsewhere to build two resettlement sites.
Around 4,800 households and 26 organisations are expected to be relocated to make way for it.
Covering a total area of more than 5,580ha, the airport will straddle six communes in Long Thanh district. The entire project would cost $16 billion to build, according to the government.
Lying 40 kilometer east of HCMC, the Long Thanh airport is expected to relieve overloading at Tan Son Nhat international airport in the city, which is the largest existing airport in the country.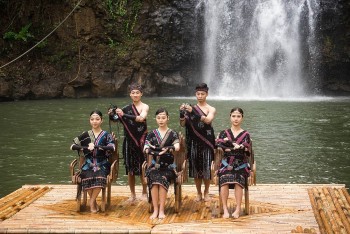 Travel
Many passengers applaud the creativity of the flight instruction video that Vietnam Airlines has recently introduced on their flights. This video not only creatively conveys the message of flight safety but also helps to spread globally the unique, indigenous cultural values ​​of the country and people of Vietnam.