Vietnamese government approves the first phase construction of Long Thanh International Airport
The Vietnamese government has approved the first phase construction of Long Thanh International Airport with the cost of US$ 4,664 billion.
Deputy Prime Minister Trinh Dinh Dung has signed the Decision 1777 / QD-TTG approving the first phase construction of the Long Thanh International Airport project, VOV reported.
Long Thanh is expected to become the country's important international airport and one of the international air transit hubs in Southeast Asia in particular and Asia in general.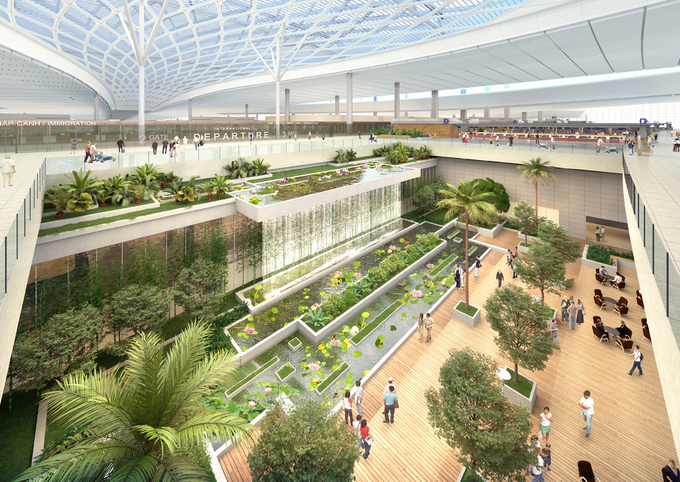 Perspective inside the passenger terminal of Long Thanh International Airport. Photo courtesy of Airports Corporation of Vietnam.
The first phase will have one runway with 75 meters in width and 4 km in length and a system of taxiways and apron and a 373.000m2 passenger terminal which can serve 25 million passengers and 1.2 million tons of cargo per year. The work is expected to be completed in 2025.
Under the decision, the project is divided into four sub-ones including building headquarters of state management agencies, flight management services, essential airport facilities, and other works.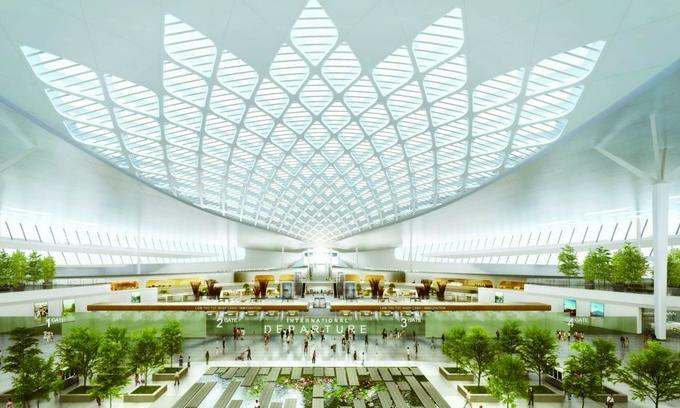 The Long Thanh International Airport's departure area. Photo courtesy of the Airports Corporation of Vietnam.
The third sub-project (essential airport facilities) which consists of airport apron, passenger terminals, cargo terminals, administration building, etc will be assigned to the Airport Corporation of Vietnam (ACV).
According to a leader of ACV, Long Thanh International Airport will apply modern and open technologies so that it can easily get updated with the most advanced technologies in construction, management, and operation according to the international standards.
In early October, the government directed Dong Nai province to urgently hand over the building site in October so that the construction can start in early 2021.
Long Thanh International Airport will have three phases that are expected to be finished in 2040. By then, it will have four runways, four passenger terminals, and auxiliary works in service of 100 million passengers and 5 million tons of cargo every year.
Vietnamese citizens fly home from Japan, US

Vietnamese authorities, representative agencies and national flag carrier Vietnam Airlines partnered with authorities of two host countries to carry a large number of Vietnamese citizens ...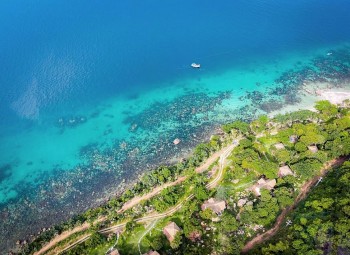 Travel
Vietnamese Ministry of Culture, Sports, and Tourism has issued a plan to stimulate travel demand, restore the tourism industry, and resume travel activities in late 2021 and early 2022.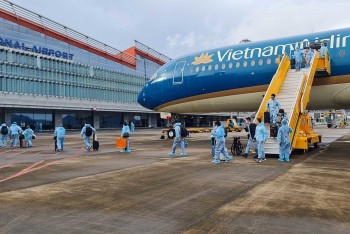 National
Vietnam News Today (September 27): HCM City expects a special mechanism for new normal; UNICEF speaks highly of Vietnam's priority to Covid-19 orphans; Vietnam considers mutual recognition of vaccine passport with select countries; Central Vietnam province prepares to welcome foreign tourists starting November.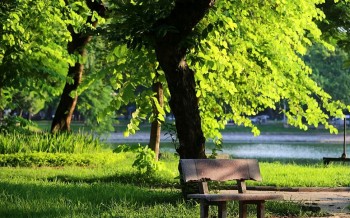 Travel
As Hanoi enters autumn, the atmosphere turns cool and relaxing. Hanoi's streets become more poetic with the clear blue sky and golden sun rays leaking through the leaves.