UNDP Resident Representative Praised for Contributions to Vietnam's Development
The United Nations Development Programme (UNDP) Resident Representative Caitlin Wiesen has made initiatives and contributions to supporting Vietnam in socio-economic development and international integration, said Deputy Prime Minister Vu Duc Dam.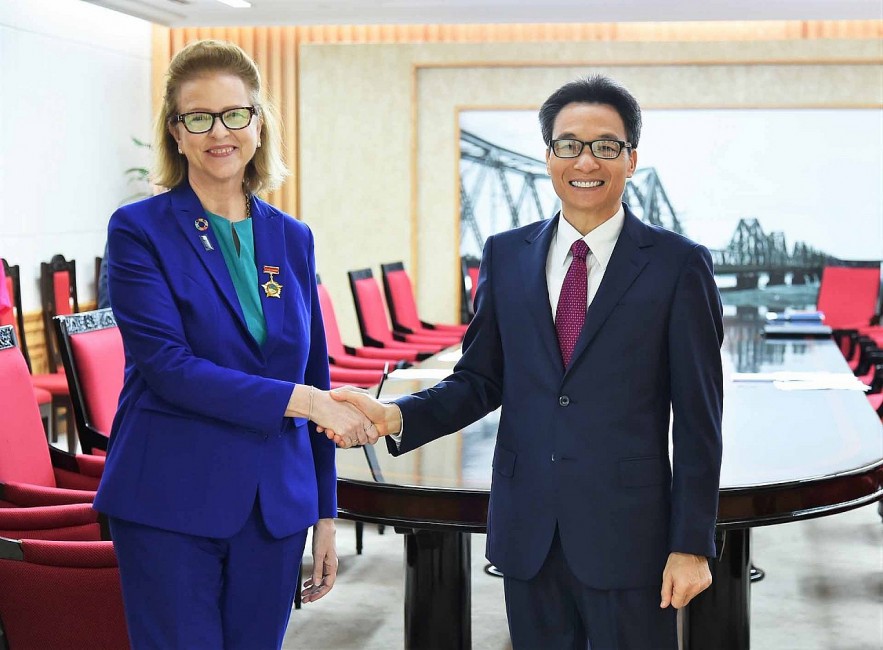 UNDP Resident Representative Caitlin Wiesen and Deputy Prime Minister Vu Duc Dam. Photo: VGP
At a reception for the outgoing UNDP Resident Representative in Hanoi on August 26, Dam expressed his joy at the fruitful cooperation between Vietnam and the UN over the last decades, VietnamPlus said.
He also praised Wiesen for her support to Vietnam in improving its role and position in the international arena and enhancing its relations with the UN and the UNDP in particular.
UNDP and Wiesen actively promoted the support of medical equipment and supplies for Vietnam during its fight against the Covid-19 pandemic; promptly made reports on socio-economic impacts caused by the health crisis on poor households in Vietnam; and proposed measures for and supported Vietnamese ministries and sectors in building policies to swiftly respond to the pandemic and speed up socio-economic recovery, the official said.
He spoke highly of UNDP's assistance for Vietnam in accelerating the country's administrative reform and green and inclusive economic recovery; unexploded ordnance (UXO) clearance; and facilitating women to join UN peacekeeping operations.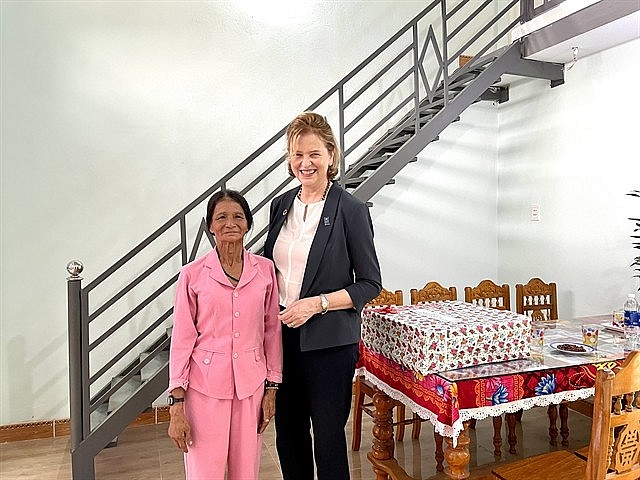 UNDP Resident Representative in Vietnam Caitlin Wiesen and a resident in Quang Nam province stand inside the house the woman received thanks to the work of the UNDP. Photo courtesy of UNDP
Dam expressed his hope that the UNDP will continue to help Vietnam improve its readiness to respond to future diseases, and review and speed up the implementation of the Sustainable Development Goals (SDGs); as well as share experience and good practices in the world with the Southeast Asian nation on solving socio-economic impacts on vulnerable groups during its green transition scheme.
The Deputy PM also suggested UNDP enhance technical support for Vietnam in reducing greenhouse gas emissions; and increasing resilience and adaptive capacity of communities, economic sectors and ecosystems.
For her part, Wiesen promised to make more practical contributions to the cooperation relations between Vietnam and the UNDP in the framework of the Vietnam – UNDP Country Programme in the 2022 – 2026 period which aims to help Vietnam promote circular economy and multidimensional poverty reduction; respond to climate change; strengthen resilience to natural disasters; and ensure environmental sustainability, among others.
Earlier, President of the Vietnam Union of Friendship Organisations (VUFO) Ambassador Nguyen Phuong Nga presented the insignia "For Peace, Friendship among Nations" to the UNDP Resident Representative, according to VOV.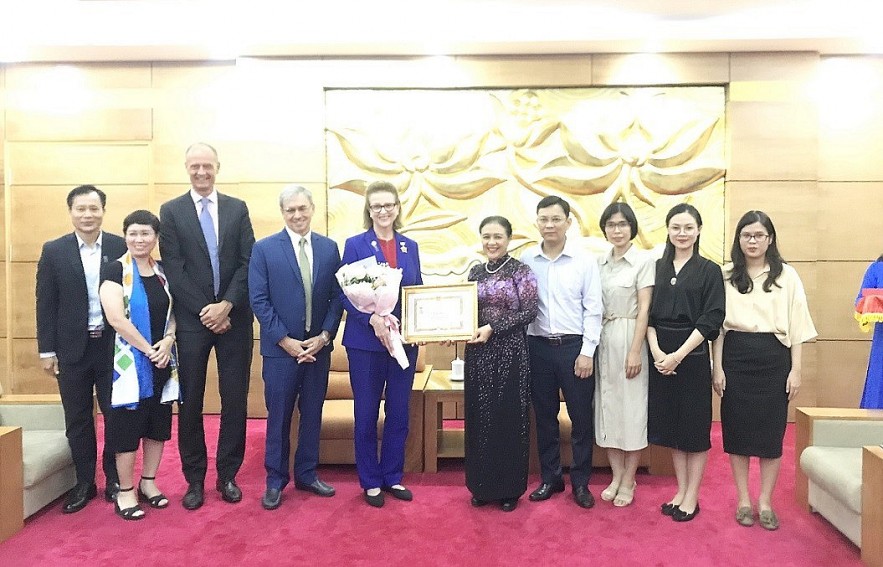 President of the Vietnam Union of Friendship Organisations (VUFO) Ambassador Nguyen Phuong Nga presents the insignia "For Peace, Friendship among Nations" to the UNDP Resident Representative. Photo: The World & Vietnam Report
Ambassador Nga said the UN in general and UNDP in particular have made many important contributions to Vietnam's socio-economic development and international integration, providing Vietnam with valuable support, especially in eradicating hunger and poverty, realising the Millennium Development Goals (MDGs) and Sustainable Development Goals (SDGs), responding to global challenges such as climate change and the Covid-19 pandemic.
Wiesen led the UNDP Vietnam team to contribute to building Country Action Plan under the 2030 Agenda for SDGs Implementation. UNDP Vietnam, at the helm of Wiesen and in collaboration with Vietnamese agencies and partners, has successfully implemented the National Programme 2017-2021, developing the National Programme 2022-2026, which sets out the strategic directions for development cooperation between UNDP and Vietnamese agencies./.
Wiesen was also UNDP Country Director in Viet Nam (2017-2018). She served as Chief Regional Policy and Programme for Asia Pacific from 2014-2017 and as Regional Manager of the UNDP Asia Pacific Centre from 2013-2014 in Thailand. Caitlin was UNDP Country Director in India (2010-2013).
She has experience in development, working to innovatively build strategic partnerships that address issues of: poverty reduction, governance, climate change, civil society empowerment, gender, health and sustainable human development.
Wiesen holds a Master's Degree in International Affairs, Finance and Energy Policy from the Fletcher School of Law and Diplomacy, the US, and a Bachelor of Arts Degree from Duke University, the US.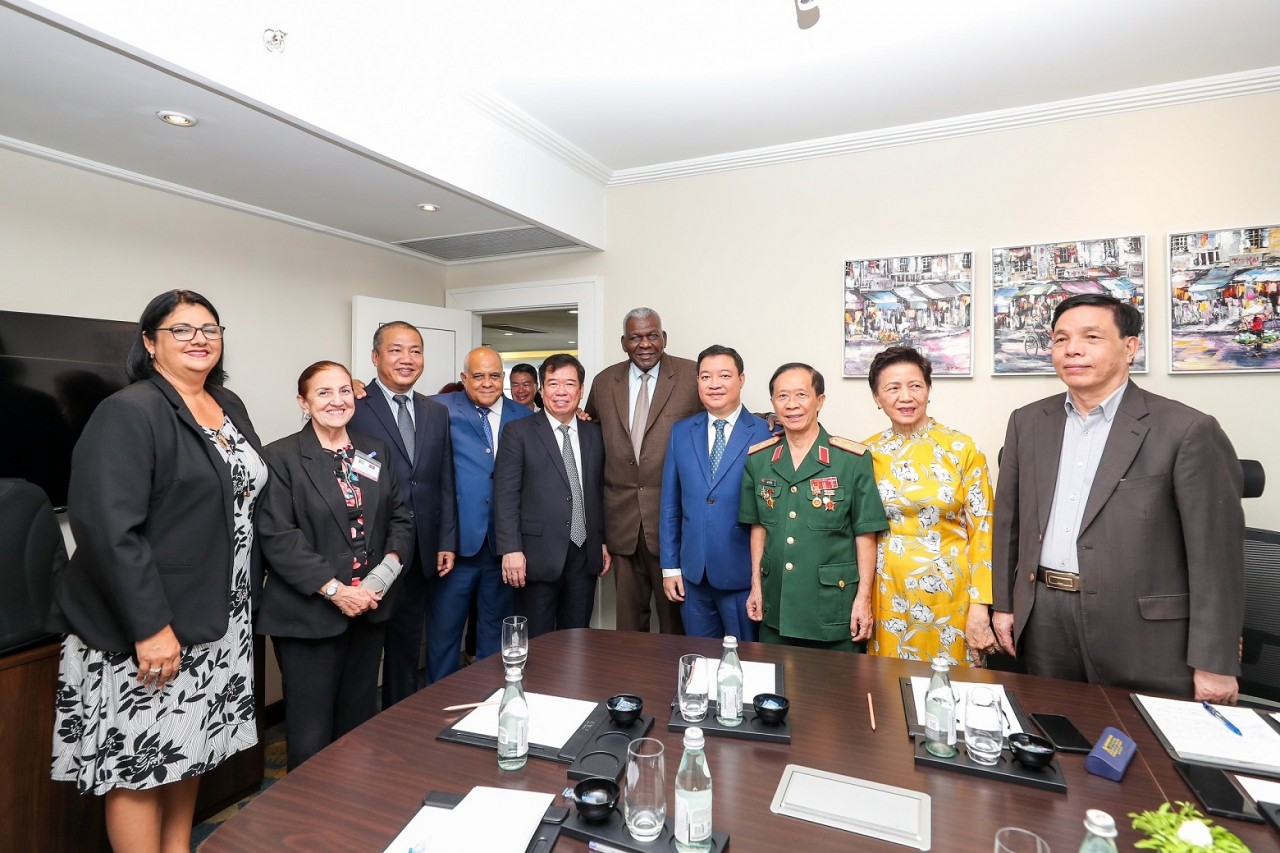 Friendship
President of the National Assembly of People's Power of Cuba Esteban Lazo Hernandez emphasized that Vietnam - Cuba is always united and faithful because they are one family.
September 27, 2023 | 15:11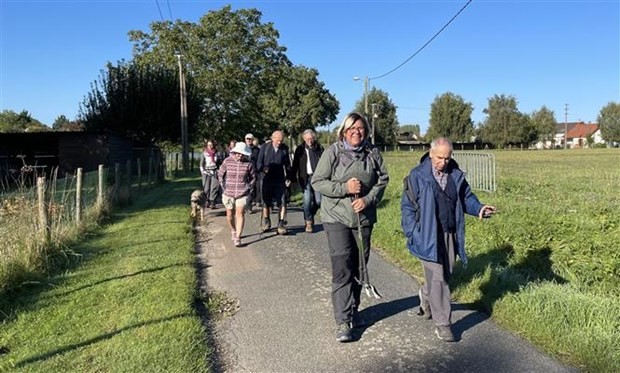 Friendship
The Children's Walk For Hope is a virtual event that will be held globally recently.
September 27, 2023 | 14:54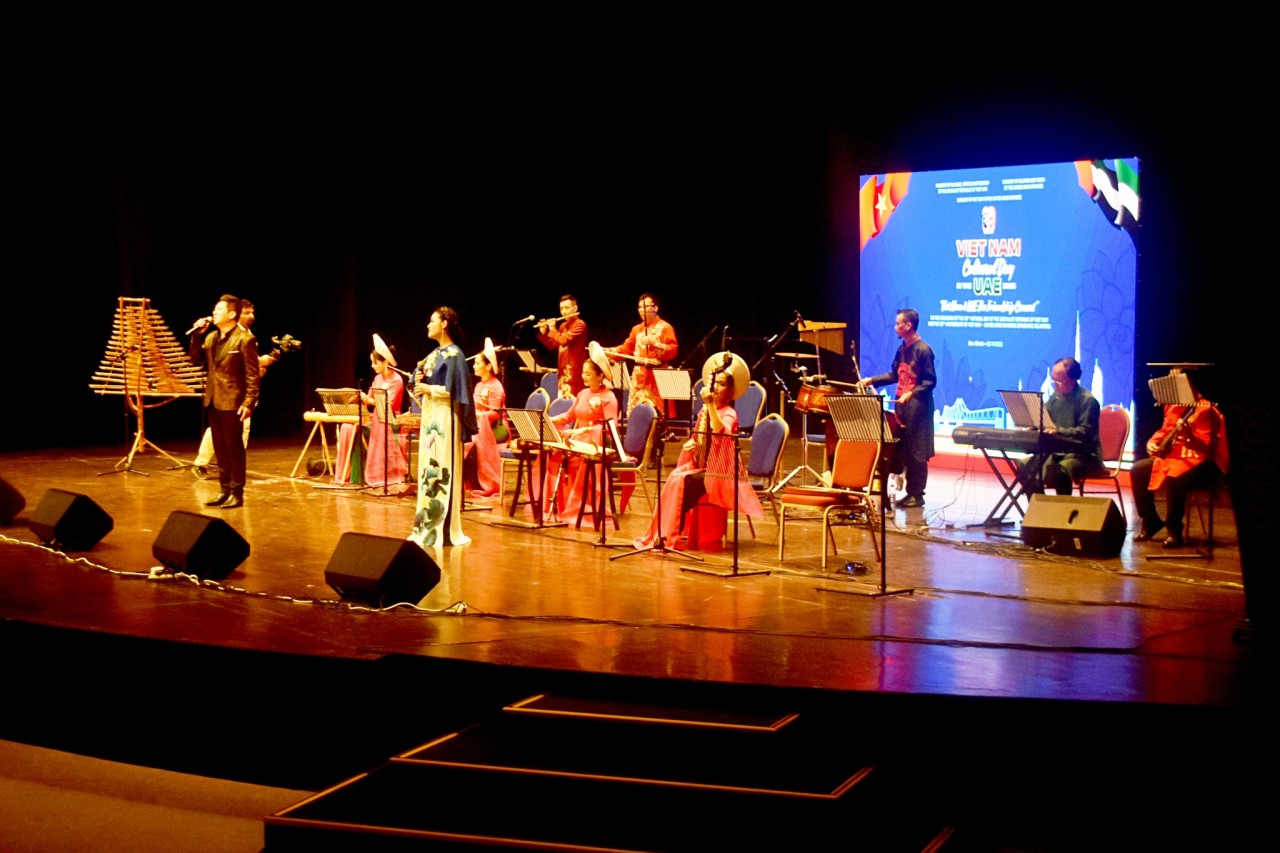 Friendship
A special art performance was held in the capital Abu Dhabi, gathering leading artists from Vietnam and the United Arab Emirates (UAE).
September 27, 2023 | 14:01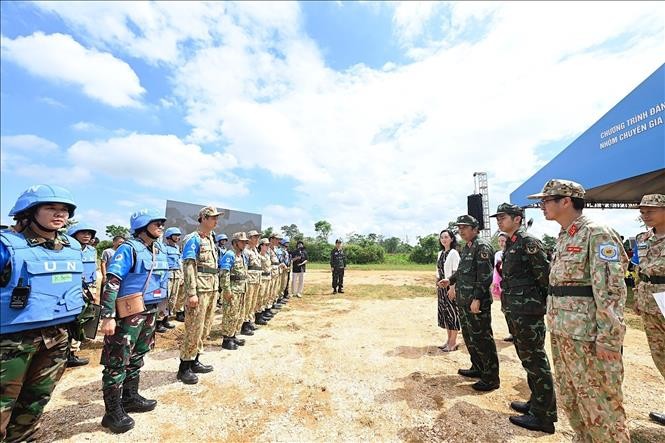 Friendship
Japan and representatives of State members of ASEAN Defence Ministers' Meeting Plus (ADMM-Plus) valued the preparations of Vietnam in hosting the Competency Evaluation Program for Prospective UN Peacekeepers (CEPPP) as well as outcomes of the program.
September 27, 2023 | 07:53