Vietnam calls for peace in South China Sea (Bien Dong Sea)
Vietnam has called for all parties to maintain peace in the South China Sea (Bien Dong Sea) following recent presence of US warships near its Paracel and Spratly archipelagos to challenge Beijing's claims.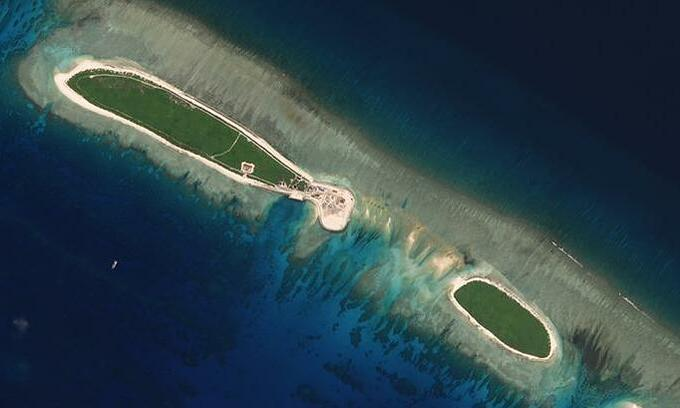 Satellite photo shows the North Island, part of the Paracel Islands group in the South China Sea, on September 29, 2017. Photo by Planet Labs/Handout via Reuters.
Vietnam hopes all countries will continue contributing positively to maintaining peace and stability on the basis of international law in the South China Sea, Foreign Ministry spokesperson Le Thi Thu Hang was quoted by VnExpress at a press meet on February 25.
Hang said maintaining peace, stability, order, security, safety, freedom of navigation and overflight, obeying the law, respecting sovereignty, sovereign rights and jurisdiction of countries along the South China Sea in accordance with the 1982 United Nations Convention on the Law of the Sea (UNCLOS) should be the common goal, interest, responsibility and aspiration of all concerned states as well as the international community.
"The activities of all countries in the South China Sea need to contribute to this common goal. As a responsible member of the international community and a member of UNCLOS, Vietnam abides by the convention's provisions, including regulations relating to maritime and aviation operations in the sea area that have been set up in accordance with the convention," she added.
The destroyer USS John S. McCain on February 5 sailed near Vietnam's Hoang Sa (Paracel) Islands in the East Sea in a freedom of navigation operation, marking the first such mission under President Joe Biden's new administration.
On February 17, U.S. destroyer USS Russell conducted another freedom of navigation operation, sailing near Vietnam's Truong Sa (Spratly) Islands.
Washington has denounced what it calls Beijing's attempts to bully neighbors with competing interests; and China has similarly denounced what it calls U.S. efforts to foment unrest in the region and interfere in what it regards as its internal affairs.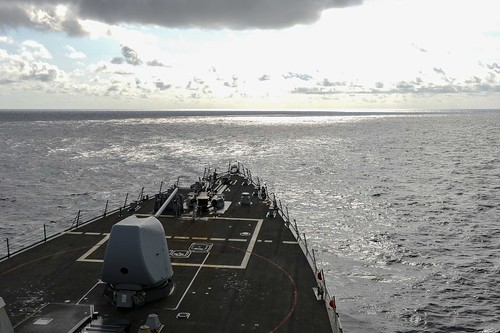 USS Russell (DDG 59) operates in the South China Sea, Feb. 17. Photo: US Navy
The recent actions suggest that the Biden administration is not about to scale back operations challenging Beijing's claims after the ramp-up seen during the Trump administration, analysts have noted.
China seized the Paracel Islands from South Vietnam by force in 1974, and has been illegally occupying a number of reefs in the Spratly Islands since 1988.
Vietnam has repeatedly affirmed that it has full legal basis and historical evidence to assert its sovereignty over the Paracel and Spratly islands in the South China Sea in accordance with international law.
Western countries send warships to South China Sea, challenging China
The French frigate Surcouf is travelling to Japan. Photo: AFP
US, Canada and other Western countries are sending navy ships to the contested South China Sea this year as pushback against Beijing, in order to challenge China's sovereignty claims over the region.
According to South China Morning Post, the French Navy said an amphibious assault ship the Tonnere and the frigate Surcouf had left their home port Toulon and would travel to the Pacific on a three-month mission.
The website Naval News reported that the ships would cross the South China Sea twice and take part in a combined exercise with the Japanese and US militaries in May.
Capt Arnaud Tranchant, commanding officer of the Tonnerre, told Naval News that the French navy would "work to strengthen" France's partnership with the US, Japan, India and Australia - Quad.
When asked whether he was planning to transit the Taiwan Strait, he said he has "not yet traced our roads in this area".
Similar missions in 2015 and 2017 also saw French navy vessels sailing through the South China Sea, but analysts said the latest exercise is a sign of France stepping up engagement in the Indo Pacific region.
Last week, France deployed a nuclear attack submarine in the South China Sea, in line with US President Joe Biden's call to mount a multilateral challenge to China.
In a tweet earlier this week, France's Defense Minister Florence Parly announced that the European power has deployed the nuclear attack submarine Emeraude along with naval support ship Seine to the maritime area to "affirm that international law is the only rule that is valid, whatever the sea where we sail."
Other European powers such as the United Kingdom and Germany are also expected to deploy warships to the area in what increasingly looks like a concerted Western pushback against China's maritime ambitions.
European powers' growing involvement in regional geopolitics is consistent with the strategic priorities of the Biden administration, which has underscored its commitment to "working with our allies and partners" based "on the international rules of the road"./.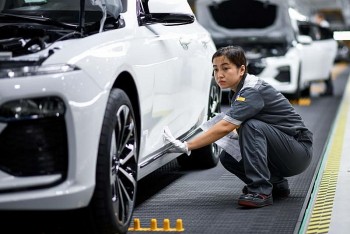 Economy
VinFast automaker will begin taking pre-orders for its VF e35 and e36 electric SUVs in the United States in the first half of 2022, with deliveries expected by the end of the year, said Global Chief Executive Michael Lohscheller.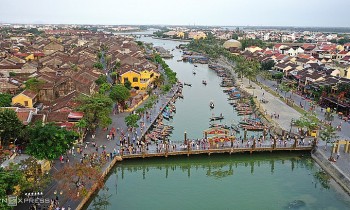 National
Vietnam News Today (October 16): Hanoi to host Vietnam-Singapore forum for senior energy industry leaders; Localities remove quarantine, testing regulations for tourists; "Living safely with Covid-19" requires flexible and effective adaptation; Vietnamese university listed in Times Higher Education's ranking by subjects.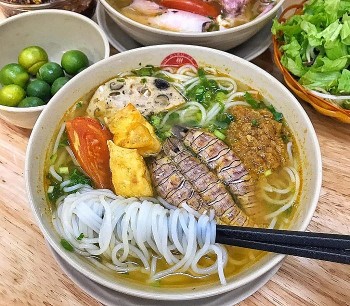 Travel
Not only famous for its beautiful landscape and cultural spots, Quang Ninh is also a favourite destination for food lovers for its diverse and impressive cuisine.