Vietnam, Canada Eye Stronger Trade Ties
Vietnam and Canada should make greater efforts to remove obstacles and create the best possible conditions for their businesses to access each other's markets.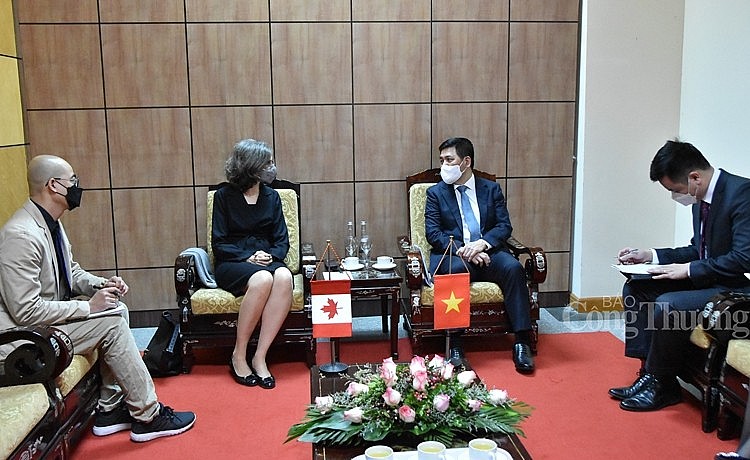 Minister of Industry and Trade Nguyen Hong Dien (R) receives Canadian Ambassador to Vietnam Deborah. (Photo: congthuong.vn)
Minister of Industry and Trade Nguyen Hong Dien has recently hosted a reception for Canadian Ambassador to Vietnam Deborah Paul who came to say goodbye before ending her working term in the country, VOV said.
During the meeting, Dien congratulated the Canadian Ambassador on a successful term and noted her contributions to promoting the friendship and co-operation between the two sides, especially in economy, trade and investment.
Regarding trade co-operation, the minister hailed the results achieved by the two over the past time despite the impacts of the Covid-19 pandemic, and stressed market attractiveness and the supplement of the two economies.
However, current bilateral trade exchanges have yet to match both nations' full potential. Vietnam boasts great potential for export of key products such as garments and textiles, footwear, agricultural products, and furniture to the Canadian market. Meanwhile, Canada is a reliable manufacturer of machinery, equipment, and raw materials for industrial production.
Therefore, the two countries should make greater efforts to remove obstacles and create the best possible conditions for their businesses to access each other's markets.
Dien also expressed his concern about the recent increase in trade remedy measures that Canada has imposed on Vietnamese goods, and suggested the Canadian side conduct trade remedy investigations into Vietnamese products in an objective and fair manner in accordance with the regulations of the World Trade Organization (WTO).
He added that the Ministry of Industry and Trade has been devising policies and carrying out tasks and solutions to promote the structural transformation of the energy industry and bring into full play internal resources, while simultaneously bolstering co-operation and support from development partners, including Canada, not only in terms of investment capital but also in industrial and technical transfer.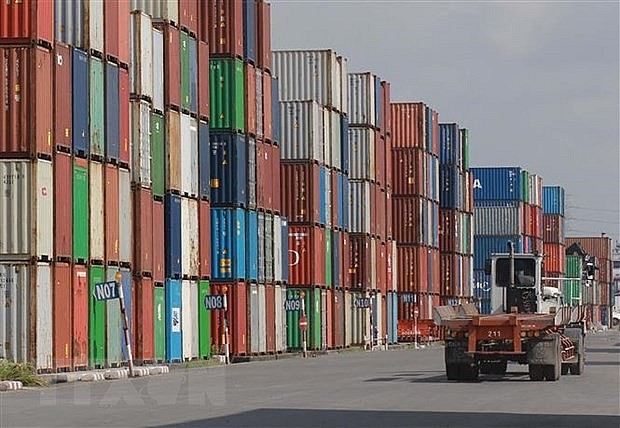 Current bilateral trade exchanges have yet to match potential of the two countries. Photo: VNA
In response, Ambassador Paul expressed her satisfaction at the positive results in friendship, economic, and trade co-operation between the two countries within the bilateral and multilateral frameworks achieved during her term of office in Vietnam.
She emphasised that co-operation between private businesses of the two countries is growing across multiple fields such as agriculture, biodiversity conservation, and green energy.
The ambassador affirmed that Vietnam is Canada's leading trading partner in the region, with the North American nation keen to create closer co-operation with the country in the process of negotiating the ASEAN-Canada Free Trade Agreement.
The diplomat also expressed her pleasure at the establishment of the Vietnam - Canada Joint Economic Committee, suggesting that both sides work closely to organise the first meeting of the Committee as soon as possible.
Relevant Canadian agencies have coordinated with the Ministry of Industry and Trade and competent Vietnamese agencies in promoting and creating conditions for the business communities of the two countries to augment investment and business co-operation.
Paul noted her belief that moving forward, no matter what position she will take up, she will further contribute to the friendship and co-operation between the peoples of Vietnam and Canada.
Trade and investment - locomotives for Vietnam – Canada ties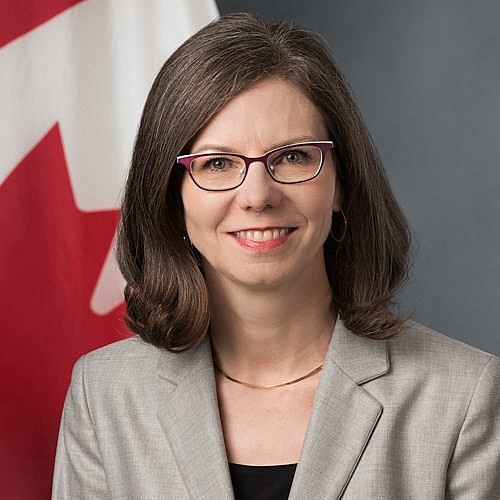 Canadian Ambassador to Vietnam Deborah Paul. Photo: VNA
In an interview granted to the Vietnam News Agency earlier this year, the ambassador said Vietnam and Canada have affirmed that trade and investment were billed as important locomotives to advance the ties to a new high.
Since the comprehensive partnership was established in 2017, Vietnam and Canada have seen huge developments in the relations, with trade and investment being important drives.
Especially, the Comprehensive and Progressive Agreement for Trans-Pacific Partnership, of which Vietnam and Canada are members, is expected to create competitive edge for the Vietnamese products in the North American market.
"Trade and investment is also an important driver of Canada-Vietnam ties. Vietnam continues to be Canada's largest trading partner in the ASEAN region. In 2020, the value of bilateral merchandise trade reached $8.9 billion CAD, in spite of the economic downturn due to the global pandemic," she said.
Covid-19 made 2021 a tough year for the whole world. In that context, Vietnam made concerted efforts to carry out flexible and effective policies to reduce the pandemic's impacts on socio-economic development.
Canada is one of the leading contributors to the COVAX Facility. The country has recently announced its sponsorship worth USD2.35 million for Vietnam to implement the project "Leveraging Vietnam's social impact business ecosystem in response to Covid-19".
The project will enable many social impact businesses and women-focused ones to respond to Covid-19 impacts by offering vulnerable people and the poor jobs and livelihoods.
Vietnam and Canada pose huge potential for further collaboration. The Canadian diplomat said consistent with evolving Vietnamese priorities, Canada is shifting its collaboration with Vietnam to inclusive economic growth, and more targeted technical assistance, with priority given to cooperation with private enterprises as well as collaboration towards realising sustainable development goals./.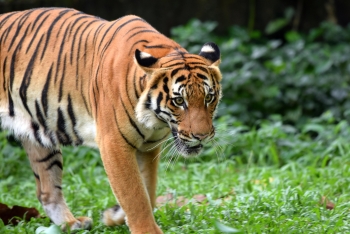 Economy
#ShopeeGivesBack, Shopee's long-term community initiative, has raised over RM48,000 from 1 May 2020 to 31 July 2022 for two Non-Governmental Organisations (NGOs) championing environmentally-conscious efforts in Malaysia.