Vietnam, Canada share experience in combating COVID-19
First Deputy Foreign Minister of Canada Marta Morgan showed his appreciation for Vietnam's strong and proactive measures against COVID-19 epidemic during the phone talks on March 12 with his Vietnamese counterpart Bui Thanh Son at the request of the Canadian side.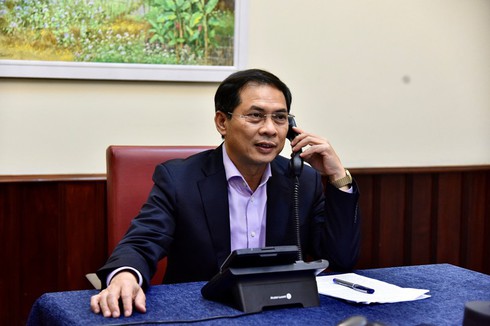 Permanent Deputy Foreign Minister Bui Thanh Son.
Both sides compared notes on bilateral ties and shared experience in COVID-19 prevention and control.
The two diplomats applauded the development of their countries' ties in multiple fields, especially since they established their comprehensive partnership in 2017 and embarked on the implementation the Comprehensive and Progressive Agreement for Trans-Pacific Partnership (CPTPP).
The pair pledged to intensify delegation exchanges at all levels whilst also maintaining existing levels of co-operation and mechanisms between each respective foreign ministry.
The officials stated that both nations will push for closer co-ordination at international and regional forums, with Vietnam serving as the ASEAN Chair throughout year, and a non-permanent member of the UN Security Council from 2020 to 2021.
When discussions came to the ongoing COVID-19 epidemic, Deputy FM Son said the Vietnamese government has deployed a range of drastic actions and spared no effort to combat the spread of the virus.
He also made assurances that the Vietnamese government is prepared to offer the best conditions for investment, production, and business activities, whilst asking Canada to co-operate in this regard, especially amid the increasingly complicated developments surrounding the recent global COVID-19 outbreak.
In turn, the Canadian Deputy FM hailed the strong and active measures taken against the COVID-19 by Vietnam, indicating that her government will continue to increase co-operation within the framework of the comprehensive partnership. Moreover, Canada will also support the nation during its time as the ASEAN Chair during 2020 and as a non-permanent member of the UN Security Council from 2020 to 2021.
She added that the Canadian government also wishes for the both countries to continue working closely on several issues of shared concern at both regional and international forums./.
VOV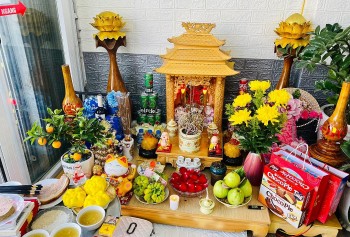 Handbook
Learn more about an ancient Vietnamese tradition that may bring you good fortune!