Vietnamese cuisine makes its name at Pho D'Lite, Canada
The Vietnamese restaurant Pho D'Lite in Burnaby, Canada, has affirmed its brand, attracting hundreds of thousands of local and international diners each year.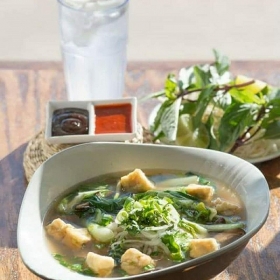 The "top-notch" taste, Pho in D'Lite has attracted countless customers through the years.
Recently, Vietnamese Pho has been listed one in seven bowl foods offering best experience, voted by Lonely Planet. Such restaurant as Pho D'Lite has made Vietnamese cuisine famous, becoming one of the most favored cuisines in the world.
D'Lite doesn't direct too much attention to the number of dishes, its main focus is the taste of their "specialties" that makes Vietnamese foods' name like Pho (Rice noodles), Bun bo (Beef rice vermicelli), nem (spring rolls), nem cuon (fresh spring rolls).
Each dish in D'Lite has its own recipe, making it a delectable choice for not only foreigners but also oversea Vietnamese who crave for the taste of their home country.
"I've tried Pho at many dining places, but none of them has such Vietnamese flavor and suits my taste like D'Lite. I really like this place", Mai Hoang, a Vietnamese-Canadian said. "Once I step inside, I immediately smell the aroma of Pho in the kitchen. When I scooped it out, the can felt the true taste of my homeland's from the noodle. Plus, the broth serves my liking, which is not too strong. I'm sure unlike other restaurants, D'Lite uses fresh noodles".
To make the name for D'Lite Pho, besides its main dishes, the restaurant also diversifies the menu, bringing healthy dishes such as vegetarian food.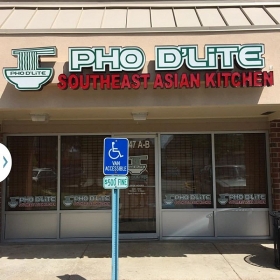 D'Lite Pho on the outside
Le Thanh, the founder of D'Lite, has devoted a lot of dedication and effort to her brainchild. "My foods are highly qualified, that's why it achieved such fame. All ingredients, spices for Pho are brought from Vietnam. I opened D'Lite, firstly to earn a livelihood, secondly to promote the Vietnamese specialties, which offer wide choice and deliciousness to foreign friends. Western people really love our foods".
D'Lite Pho was founded in 2012. It has created its own brand and become a familiar address for customers who love Vietnamese cuisine./.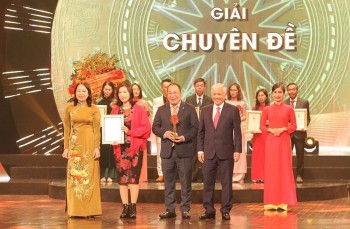 Overseas Vietnamese
VietnamTimes (Viet Nam Union of Friendship Organizations) is a reliable address for overseas Vietnamese to quickly and objectively update political, economic, cultural, and social news. The agency has created a helpful forum and connection between expatriates and the motherland.