Vietnam COVID-19 Updates (April 10): Vietnam to start mass vaccine production in August
Vietnam could start mass production of its own Covid-19 vaccine in August if a three-phase human trial is completed in May.
Photo: Vietnamnet
14 imported cases in the last 24 hours
Vietnam recorded 14 new COVID-19 cases, all imported, in the past 12 hours to 6 pm on April 9, bringing the national count to 2,683, the Ministry of Health said. All of the patients are Vietnamese citizens who were put under quarantine right after their arrival in Ho Chi Minh City, Da Nang city, and Dong Thap, Kien Giang, and Bac Ninh provinces.
No cases found on the April 10 morning, according to the Ministry of Health.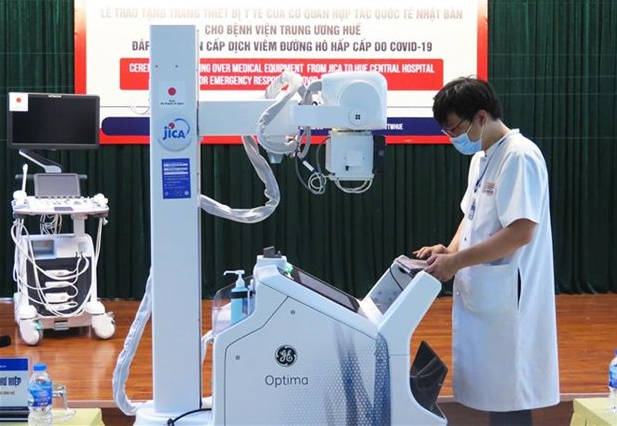 Photo: VNA
Japan presents medical equipment to Hue Central Hospital
The Japan International Cooperation Agency (JICA) on April 9 presented a number of medical equipment to the Hue Central Hospital to support the facility to respond to the COVID-19 pandemic. The equipment includes an extracorporeal membrane oxygenation (ECMO) machine, a mobile digital X-ray machine, and a colour Doppler ultrasound machine, which have combined value of 50 million JPY (over 456,000 USD).
Addressing the handover ceremony, Yakabe Yoshinori, Head of the Japanese Consulate Office in Da Nang city, lauded the role of the Hue Central Hospital in giving healthcare services to residents in the central region, especially during COVID-19 pandemic outbreaks. The Japanese official expressed his hope that the equipment will help the hospital improve the quality of its medical services.
For his part, Prof. Dr. Pham Nhu Hiep, Director of the Hue Central Hospital, thanked the Japanese Government and JICA for supporting the hospital over the years, which has contributed to COVID-19 prevention and control of Vietnam as well as Hue and the central region in particular. He said that the hospital will use the equipment effectively to respond to the COVID-19 pandemic and enhance the quality of its healthcare services.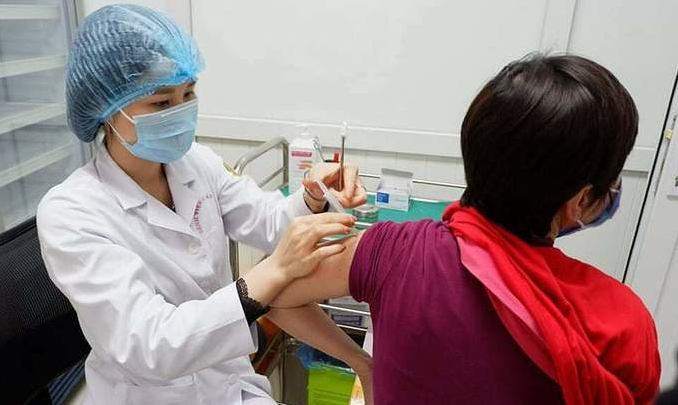 Photo: VN Express
Vietnam targets August start for mass Covid-19 vaccine production
As scheduled, the third phase of the human trial of the Nano Covax vaccine developed by the HCMC-based Nanogen Pharmaceutical Biotechnology JSC will be completed within May in coordination with the Vietnam Military Medical University under the Ministry of National Defense. Three months from then, which is August, Vietnam could start the mass production of this vaccine to inoculate its citizens, Major General Nguyen Xuan Kien, head of the ministry's Military Medical Department said a press conference on Friday.
A total of 560 people were involved in the second phase of the Nano Covax human trials that started in February, following the end of the first phase, which commenced last December with 60 volunteers. The third phase, slated for May, will inject a pool of 10,000-15,000 volunteers. The first phase is to determine the safety of the vaccine and the side effects on the body and the second one would allow researchers to see how exactly immunogenic Nano Covax is, Kien said.
Vietnam currently has four domestic Covid-19 vaccines under development and trial. These are produced by Nanogen, the Institute of Vaccines and Medical Biologicals, the Vaccine and Biological Production Company No. 1, and the Center for Research and Production of Vaccines and Biologicals. While speeding up trials and production of indigenous vaccines, the country is looking to procure around 150 million doses towards covering 70 percent of its population by 2022.
As many as 37,282 people who had close contact with COVID-19 patients or entered Vietnam from pandemic regions are currently quarantined, including 523 in hospitals, 21,133 in state-designated establishments, and 15,626 at their residences.
A total of 2,429 patients have been cured to date, while the death toll was still kept at 35. Among patients undergoing treatment at medical establishments, 22 tested negative to coronavirus SARS-CoV-2 once, 11 twice, and 17 thrice.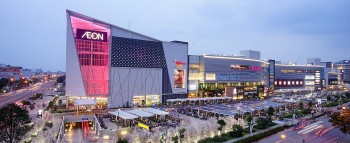 Handbook
From Big C Vietnam to Lotte Mart, here are the 8 biggest retail supermarkets in Vietnam that you can find all different products, food and friendly services such as entertainment, movie theaters and play areas for children.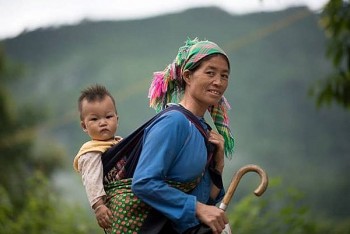 Viet's Home
Innovative interventions needed to reduce maternal mortality in ethnic minority regions in Vietnam.
World
Everyone wants a beautiful and gorgeous house to live, but to some people, it is also about outstanding architecture, majestic looking and extremely luxurious. Here is top 10 most beautiful houses in the world.