Vietnam COVID-19 Updates (April 9): Second shots of Nano Covax in 2nd-stage trials completed
As many as 554 volunteers joining the second-stage human trials of home-grown Nano Covax COVID-19 vaccine got the second shots over the past 14 days.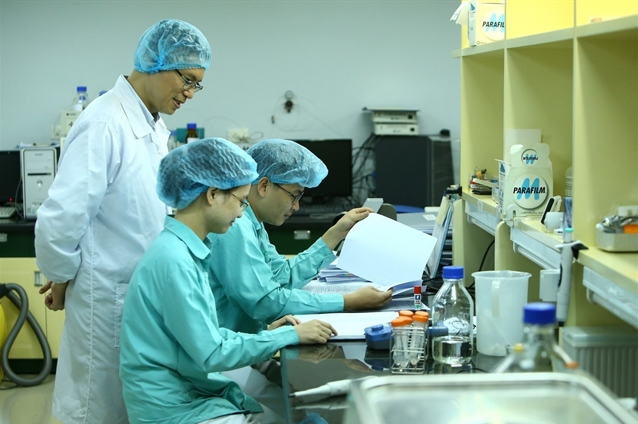 Photo: Vietnam News
1 new imported case in the morning
The new case is a Vietnamese man who arrived at Van Don Airport in Quang Ninh Province on March 31 on Flight No VN88 from Angola. He was put under immediate quarantine in Bac Ninh Province.
Nine imported cases of COVID-19 were detected to 6 pm April 8, raising the national count to 2,668, according to the Health Ministry. Of the new cases, two are Indian experts, and seven are Vietnamese citizens returning from abroad.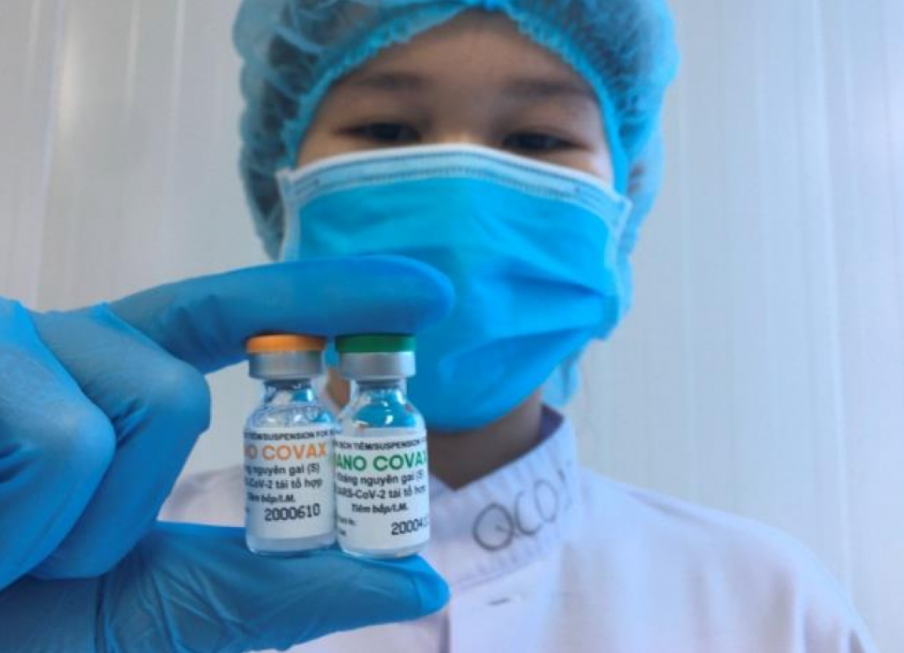 Photo: VOV
Vietnam completes second shots of Nano Covax in 2nd-stage human trials
As many as 554 volunteers joining the second-stage human trials of home-grown Nano Covax COVID-19 vaccine got the second shots over the past 14 days. After the injection, the volunteers exhibited symptoms such as slight fever, injection site pain, muscle aches, joint pain, and fatigue, which did not require medical intervention. They are now in stable conditions.
A preliminary report on testing results is scheduled to be issued this May. The third phase of human trials is expected to cover 10,000 – 15,000 people in both Vietnam and other countries. The first-stage trials of Nano Covax showed that the vaccinated volunteers have had antibodies against the UK variant (B117). Phase 2 focuses on seeking antibodies against the UK and South Africa variants, according to Men.
Navo Covax, developed by the Nanogen Pharmaceutical Biotechnology JSC, is the first COVID-19 vaccine of Vietnam to be tested in clinical trials. The country also has other COVID-19 candidate vaccines under development: IVAC from the Institute of Vaccines and Medical Biologicals, VABIOTECH from the Company for Vaccine and Biological Production No 1, and POLYVAC from the Centre for Research and Production of Vaccines and Biologicals.
Vietnam expects to have the first batch of locally-produced COVID-19 vaccines at the end of the third quarter of 2021.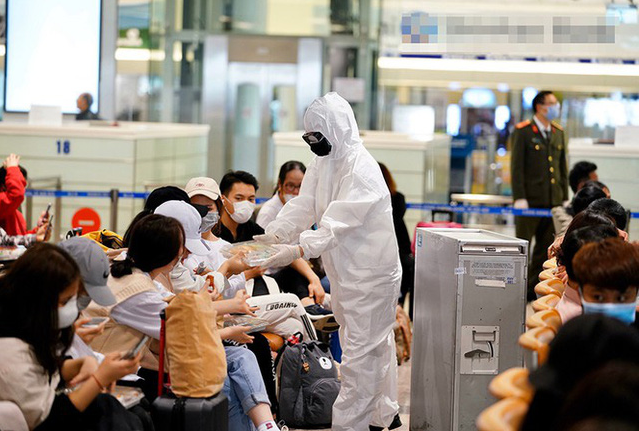 Photo: MOH
Civil Aviation Authority plans to implement vaccine passport programme
The Civil Aviation Authority of Vietnam (CAAV) has sent a report to the Ministry of Transport on the application of vaccine passports for people entering Vietnam. The CAAV stressed the importance of using a mechanism on vaccine passports for those entering Vietnam, as the quick re-opening of international commercial flights is becoming urgent.
Those who hold vaccine passports confirming they have received COVID-19 vaccinations and tested negative for the coronavirus SARS-CoV-2 using the Real-time PCR technique will be allowed to enter Vietnam and have their concentrated quarantine period minimized.
Vietnam currently has no legal regulations relating to the implementation of vaccine passports in the country, the CAAV said, emphasizing the need to carry out relevant agreements at the Governmental and inter-ministry levels between Vietnam and other countries that will apply to international visitors entering or leaving Vietnam.
The CAAV said the plan to resume international flights will be applied to countries and territories that accept the effectiveness of the COVID-19 vaccines Vietnam has authorized for use.
A total of 2,429 COVID-19 patients in the country have been given the all-clear so far, while the death toll remains at 35. Among patients still under treatment, 22 have tested negative for SARS-CoV-2 once, 11 twice and 17 thrice.
Meanwhile, 36,971 people who had close contact with COVID-19 patients or arrived from pandemic areas are under medical monitoring nationwide, with 516 in hospitals, 20,830 in designated facilities, and 15,625 at their accommodations.