Vietnam Covid-19 Updates (April 19): Only 12,000 New Cases
As many as 209.6 million Covid-19 vaccine doses have been administered nationwide.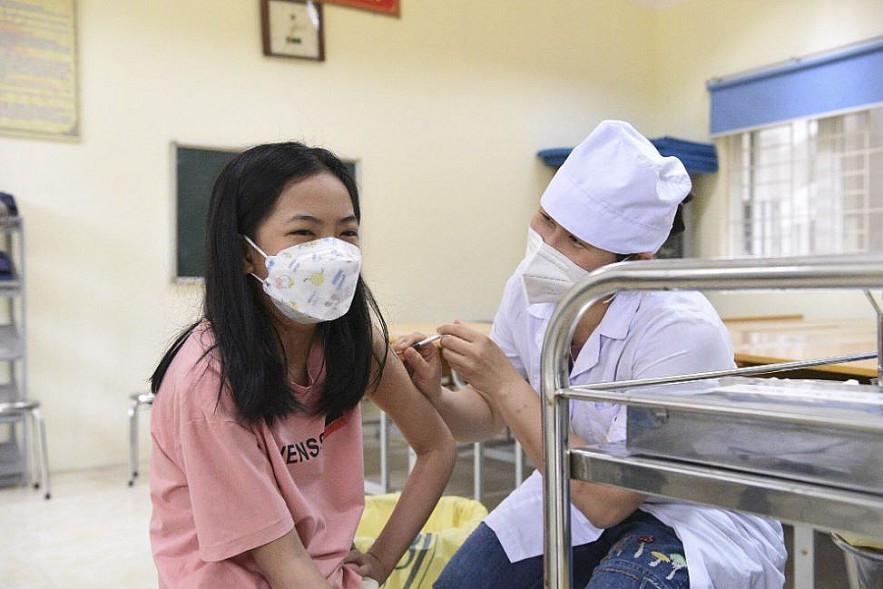 Photo: Suc Khoe & Doi Song
Covid-19: Only 12,000 new cases, 13 deaths were recorded on April 18
Vietnam recorded 12,012 new coronavirus infections on April 18, a fall of nearly 2,700 cases compared to the previous day, the Ministry of Health announced in its coronavirus update. The new cases were documented in 61 cities and provinces across the country, with 7,752 cases diagnosed in the community and just one imported case.
Hanoi topped localities in infection numbers, registering 1,109 new cases. Other localities confirming 500 to 800 cases each include Yen Bai, Phu Tho, Nghe An Vinh Phuc, Quang Ninh, Thai Nguyen, and Tuyen Quang.
Official data from the Ministry of Health also show that an additional 4,218 patients recovered and 13 more patients died of the virus during the day. Meanwhile, Thanh Hoa province registered to add more than 31,000 cases to the national Covid-19 database after reviewing infections in the past days.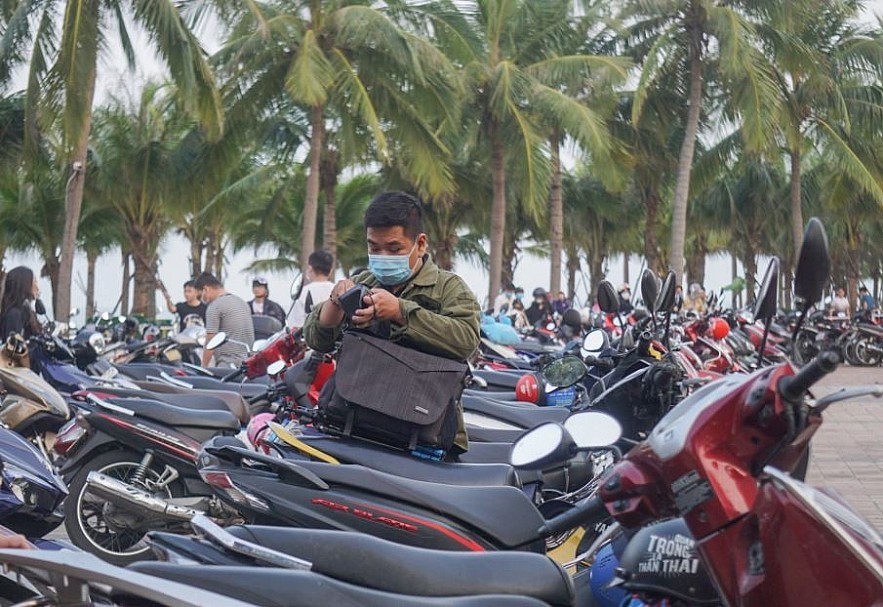 Photo: Zing
New products launched in Da Nang to recover tourism post-pandemic
The central coast city of Da Nang plans a variety of new tourism activities and events to boost travel demand and revive the smoke-free industry which has been hit hard by the Covid-19 pandemic. The district of Ngu Hanh Son will launch the An Thuong Tourist Streets connecting night-time beach activities at My An Beach at 6:30 pm on April 28, said Ta Tu Binh, Vice Chairman of the district's People's Committee.
The district will also host a street carnival to welcome the Visit Vietnam Year 2022 and plentiful promotional deals and discounts will be offered to tourists during the "Happy Hours" program, he noted. Ngu Hanh Son will develop new products at the An Thuong Tourist Streets toward creating a highlight to attract both domestic and foreign visitors, he added.
Deputy Director of the municipal Department of Tourism Nguyen Xuan Binh said all activities, particularly in tourism, in Da Nang have been resumed. The launch of travel demand stimulus programs aiming to provide visitors with new and distinctive experiences will give a push to the tourism industry and create a spillover effect for other sectors, he stated.
The city's newly-launched travel demand stimulus program has engaged more than 200 service providers, offering various exciting products at promotional rates as well as high service quality, he said. Da Nang is offering free admission to the Ngu Hanh Son landscape complex, Da Nang Museum of Cham Sculpture, Da Nang Museum, and Da Nang Fine Arts Museum. During the 3-day public holiday to commemorate the Hung Kings' death anniversary, the city welcomed close to 78,000 tourist arrivals.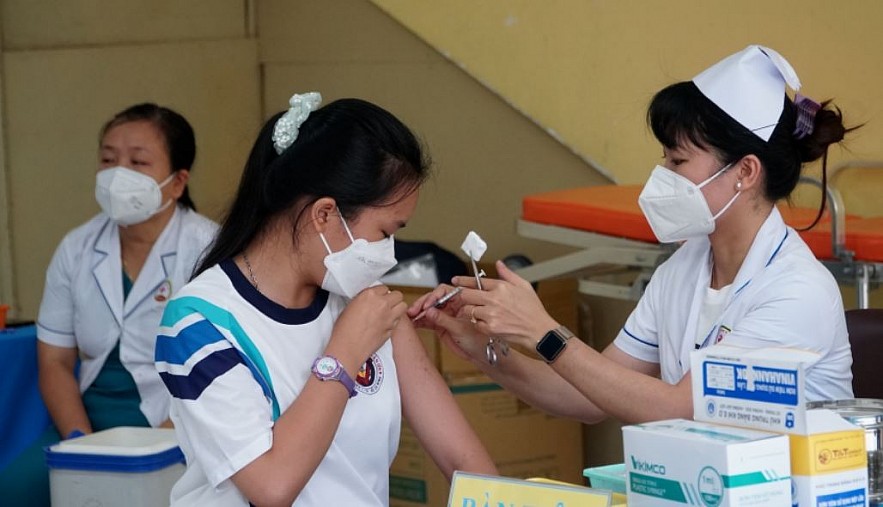 Photo: Thanh Nien
Bac Lieu begins Covid-19 vaccination for children aged 5-12
In the Mekong Delta province of Bac Lieu on April 18 started to vaccinate children aged 5 to under 12 against Covid-19. According to the provincial Centre for Disease Control, about 106,000 children of the targeted age group will be inoculated. They will be injected with Pfizer and Moderna Covid-19 vaccines, with a dose of 0.25ml.
On that day, 6,400 doses of Moderna vaccine were distributed to eight vaccination units in Bac Lieu. Director of the provincial Department of Health Bui Quoc Nam said the health sector has thoroughly prepared for the vaccination rollout for children to ensure safety under instructions issued by the Ministry of Health.
As of 6 pm on April 18, Vietnam has confirmed nearly 10.5 million infections, ranking 12th out of 227 countries and territories worldwide. Of the total, more than 8.9 million patients have recovered, and nearly 43,000 patients have died of the virus and underlying illnesses.
As many as 209.6 million Covid-19 vaccine doses have been administered nationwide.
Vietnam last week kick-started its vaccination campaign for children aged five to under 12 years, using the Moderna vaccine approved by the Ministry of Health. So far more than 19,000 children in this age group have been given their first shot, and no serious adverse reactions have been reported.