Vietnam Covid-19 Updates (August 16): 9,580 New Positive Cases Confirmed
Vietnam has so far registered a total of 2,437 imported cases, and 272,607 local transmissions.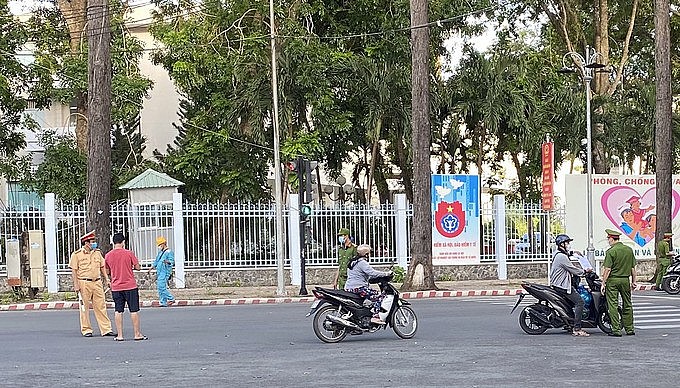 Photo: VN Express
9,580 new positive cases confirmed on August 15
A total of 9,580 positive COVID-19 cases, including 6 imported infections were confirmed by the Ministry of Health on August 15, pushing up the national tally to more than 275,000. Of the total figure detected in 41 provinces and cities, Ho Chi Minh City and the southern province of Binh Duong recorded the highest number of infections with 4,516, and 2,358.
Some southern localities also recorded hundreds of local cases, while others reported either single or double-digit cases. Among the new cases, 2,470 were recorded in the community and the remainders in quarantine zones and areas that have been isolated.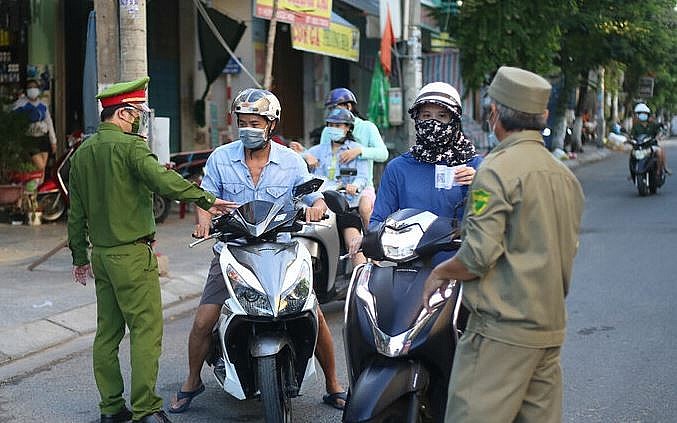 Photo: VN Express
Ho Chi Minh City to continue social distancing measures for another month
Ho Chi Minh City, the country's current Covid-19 epicenter, will continue its strict social distancing measures for another month until September 15 given the risk of a resurgence, said Phan Van Mai, vice secretary of the city's Party Committee, on August 15.
It is essential that social distancing be applied to reduce the number of new cases and gradually bring the city to a 'new normal' state, he said, emphasizing that people's awareness is the most important factor in the work. The official said the pandemic in the city has been partially controlled but is still very complicated with the number of infections remaining high and the treatment system being overloaded. He said the Government's requirement to control the pandemic by September 15 is challenging, but it is a common desire of the people. Leaders of the city affirmed maximum priority towards pandemic prevention while putting the health and life of the people first and foremost.
The need to continue social distancing for one more month was also noted earlier on August 14 by Secretary of the Committee Nguyen Van Nen at a conference assessing pandemic prevention and control results after two weeks.
Photo: AFP
Government agrees to buy nearly 20 million doses of Pfizer's Covid-19 vaccine
The Government has consented to purchase another nearly 20 million doses of Covid-19 vaccine BNT162 by Pfizer. In a resolution, the Government agreed with the Prime Minister's approval to choose contractors in buying 19,998,810 doses of the vaccine in line with conditions stated in its decision issued in May.
The Ministry of Health will be responsible for the purchase of the vaccine as soon as possible in an effort to meet the need in Covid-19 prevention and control.
Since February, Vietnam has received more than 16 million doses of Covid-19 vaccines. Of them, over 8.68 million doses were from the COVAX Facility.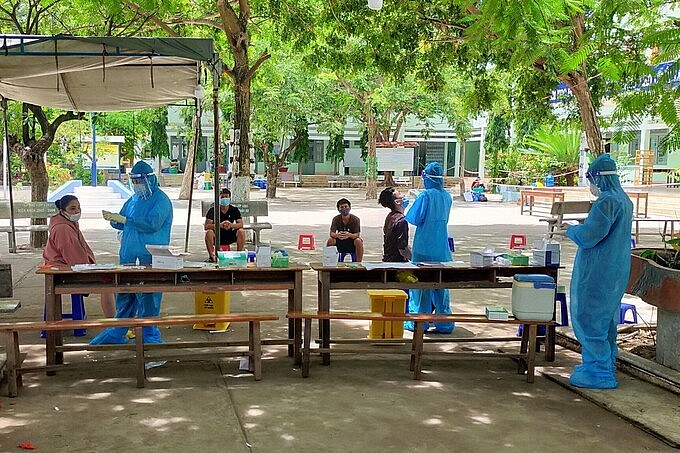 Photo: VN Express
Government chief orders early separation of F0 cases from the community
Upon addressing an online meeting on August 15 to review Covid-19 prevention and control efforts with leaders of localities now under social distancing measures, the cabinet leader asked leaders of sectors and localities to map out specific goals, solutions, and roadmaps, with a primary goal of avoiding healthcare and economic crisis.
He also underlined the need to improve the capacity of the medical staff at the district level, speed up vaccination rollout for prioritized groups, including people aged 50 and over, and purchase Covid-19 vaccines for children.
According to a report detailed by the National Steering Committee on Covid-19 Prevention and Control, after 26 days of the enforcement of anti-pandemic measures in the 19 southern localities, as many as 216,719 cases of local transmission were recorded, with several localities witnessing a fall in the number of domestic cases.
Vietnam has so far registered a total of 2,437 imported cases, and 272,607 local transmissions.
More than 271,000 domestic cases were recorded nationwide during the fourth wave of Covid-19 outbreaks in late April, of which more than 99,000 patients have been declared to be clear of the virus.
August 14 saw nearly 613,000 people inoculated against Covid-19, bringing the total number of vaccinated people to more than 14.4 million.