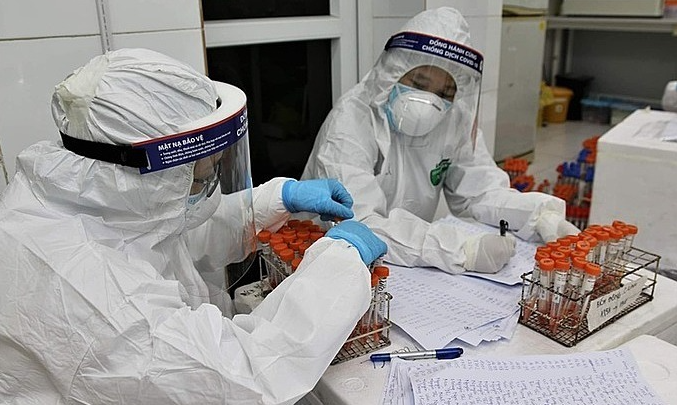 Photo: VN Express
8 new cases confirmed in the last 24 hours
Six more COVID-19 cases were reported in the past 12 hours to 6 pm February 23 with five in Hai Duong and one in Quang Ninh, according to the National Steering Committee for COVID-19 Prevention and Control.
Two more Covid-19 patients were reported in Hai Duong Wednesday morning, raising the northern province's infection tally to 627 in less than a month. Both cases are linked to previously confirmed infections and have already been isolated.
Hai Duong reported one of the first cases of the ongoing outbreak in Vietnam on January 28, when community transmissions reemerged to the country after nearly two months. Since then, infections have escalated. Nationwide, 811 cases have been detected in 13 cities and provinces. Hai Duong still has one week of social distancing left after a 15-day policy was applied last Tuesday. Several parts of it are still under lockdown.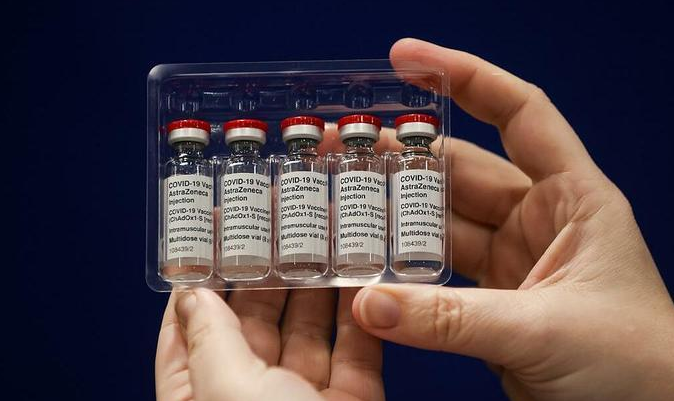 Photo: VN Express
More than 200,000 doses of COVID-19 vaccine arrived in Tan Son Nhat this morning
In January, the Ministry of Health officially licensed the Vietnam Vaccine Joint Stock Company (VNVC) to be the only unit in Vietnam to deploy a system of storage systems for deep-sound vaccines from -40 to -86 Celcius degrees in HCMC, Da Nang, and Hanoi. According to this company, at 10 o'clock this morning, more than 200,000 doses of the vaccine will arrive at Tan Son Nhat airport.
Ms. Tran Thi Trung Trinh, director of VNVC quality control, said that the Ministry of Health has licensed 3 cold storages below -80 degrees Celsius and a dedicated transportation system, which are ready to import large quantities of COVID-19 vaccine.
Mr. Bui Kim Khanh, national director of VNVC system, said: "Currently, the service capacity of the VNVC system is up to 100,000 customers per day, ready to increase the capacity to serve millions of people vaccinated. We have enough staff and facilities to serve up to 4 million doses of COVID-19 vaccine per month".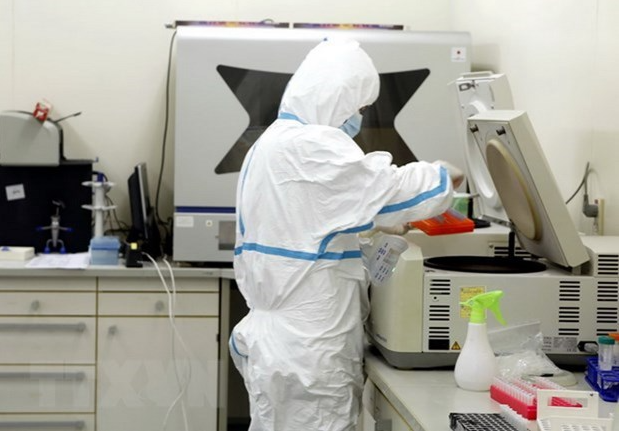 Photo: VNA
Hai Duong asked to speed up COVID-19 testing, trace for possible contacts
The northern province of Hai Duong – Vietnam's biggest COVID-19 epicenter at present – should continue speeding up testing and tracing all possible contacts with confirmed cases while carrying out flexible screening tests at high-risk areas. The recommendation was made by Deputy Prime Minister Vu Duc Dam, head of the National Steering Committee for COVID-19 Prevention and Control, during a virtual meeting with the provincial People's Committee on February 23.
Dam lauded efforts exerted by the locality and the Health Ministry's support forces in pandemic prevention and control. Experience learned from the fight in Hai Duong can be valuable lessons for other localities nationwide, he stressed, adding that even when the pandemic is over, Hai Duong needs to stay alert like other localities.
Hai Duong, Vietnam's current Covid-19 epicenter, has requested the Indian government to provide non-refundable aid of 200,000 to 300,000 vaccine doses to support its pandemic fight. In a proposal sent to the Indian Embassy in Hanoi, provincial authorities said the Indian-manufactured vaccine will be used to inoculate frontline workers and those at high risk of contracting the novel coronavirus in order to help the province better control the pandemic situation. Earlier, Nepal, Bangladesh, Bhutan, Sri Lanka, and the Maldives have received India's Covid-19 vaccines under grant assistance as part of its policy to help partner countries fight against the Covid-19 crisis.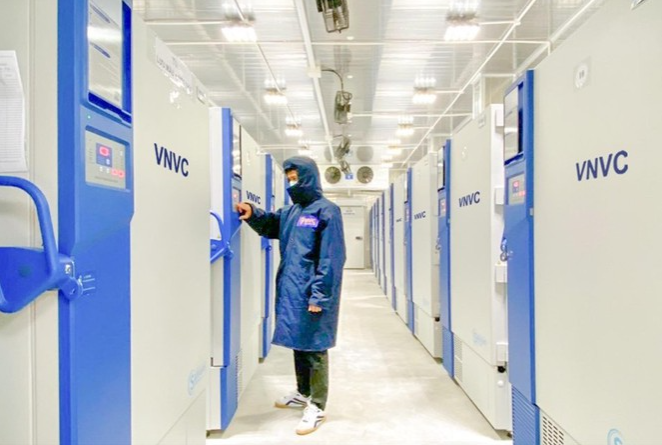 Photo: Tien Phong
Ministry steps up scientific research for COVID-19 prevention
The Ministry of Science and Technology has said it is intensifying studies serving COVID-19 prevention and control, particularly those on vaccine production. It will prioritize cooperation with competent agencies in Vietnam and international partnerships in the import, research, and production of COVID-19 vaccines, it noted. The body said it is also working with relevant units in offering information on the pandemic developments.
Since the first outbreak detected in Vietnam, the ministry has joined scientists to conduct studies on epidemiology, virology, treatment regimens, especially the production of the virus test kits. Such work laid the basis for the current mass production of the kits. Vietnam logged three more COVID-19 cases on February 23 morning, raising the country's total community infections to 1,496, according to the National Steering Committee for COVID-19 Prevention and Control.
Vietnam is one of the 40 countries that have conducted human trials of a COVID-19 vaccine. The nation expects to have 80 percent of its population vaccinated against COVID-19. However, the current supply allows the country to inject only 20 percent of the population in 2021-2022, targeting 95 percent of those vulnerable to virus infection.
The new cases brought the national tally to 2.403, including 811 locally-transmitted cases since January 27.
A total of 1.760 patients have been given the all-clear, while the death toll remains at 35. Among patients still under treatment, 87 have tested negative for SARS-CoV-2, 39 negatives twice and 60 thrice. More than 88.583 people who had close contact with COVID-19 patients or arrived from pandemic-hit areas are being quarantined across the country.
Valerie Mai