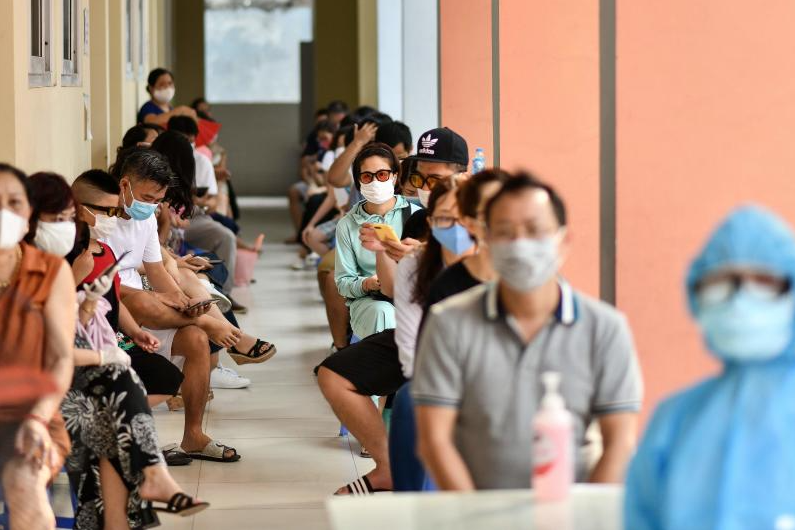 One imported COVID-19 case, 14 recoveries reported. (Photo: AFP)
One imported COVID-19 case, 14 recoveries reported
Vietnam recorded one new imported COVID-19 case on January 6, bringing the total number of infections to 1,505, according to the National Steering Committee for COVID-19 Prevention and Control. The new case is a 26-year-old Vietnamese woman returning home from France on Flight VN5010 which landed in Tan Son Nhat airport in Ho Chi Minh City on December 16. She has been quarantined upon their arrival.
The subcommittee for treatment reported that 14 more patients have been given the all-clear from the coronavirus SARS-CoV-2, raising the total number of recoveries to 1,353. The number of deaths related to the disease is still kept at 35.
Among the patients undergoing treatment across the country, 14 tested negative for the virus once, six twice, and seven thrice. As many as 19,292 people who had close contact with COVID-19 patients or entered Vietnam from pandemic-hit regions are currently quarantined nationwide.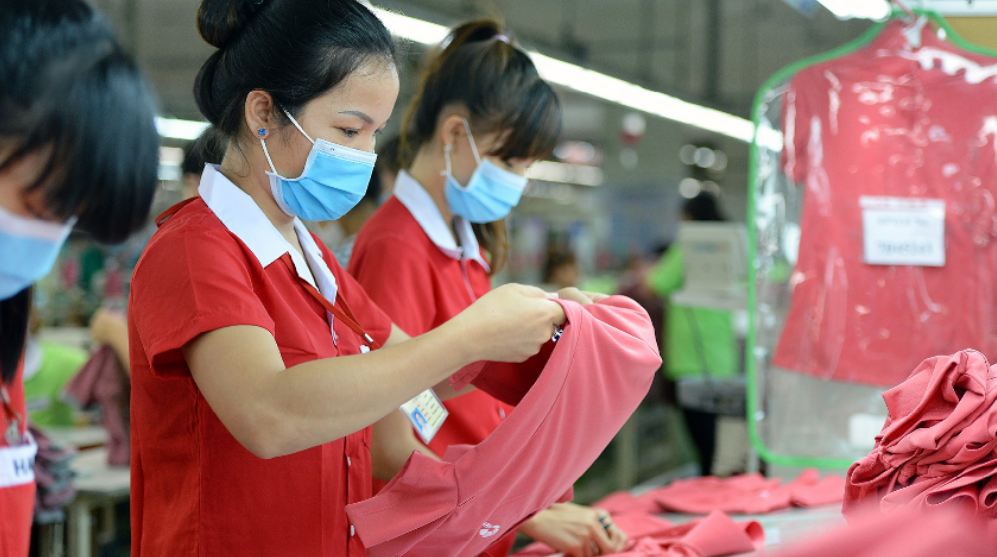 Nearly 70 percent of laborers suffer income reduction due to COVID-19. (Photo: Better Work)
Nearly 70 percent of laborers suffer income reduction due to COVID-19
The COVID-19 pandemic has dealt a heavy blow on the Vietnamese labor market, with 69.2 percent of laborers receiving less income than before the pandemic, heard a press conference held by the Ministry of Industry and Trade's General Statistics Office of Vietnam (GSO) on January 6.
Deputy head of the GSO Pham Quang Vinh said a total of 32.1 million workers aging 15 and above were affected by the adverse impact of the pandemic in 2020. Of the total, 39.9 percent suffered cuts to working hours or were put on temporary rotational leave, while 14 percent lost their jobs or were furloughed. The service sector was the most heavily impacted, with 71.6 percent of its workers affected, followed by the industrial and construction sector with 64.7 percent. Meanwhile, the agriculture, forestry, and fisheries sector fared better with only 26.4 percent of the workforce impacted.
According to Deputy Director of the International Labour Organisation in Vietnam Valentina Barcucci, the economic fallout from the COVID-19 pandemic has affected employment and natural disasters worsened the situation. However, she said, there are many reasons to be optimistic about jobs thanks to economic recovery.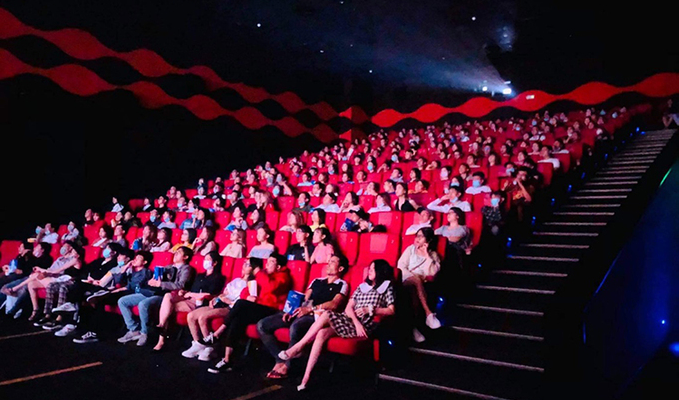 Vietnam showbiz getting back on its feet after Covid. (Photo: VN Express)
Vietnam showbiz getting back on its feet after Covid
While entertainment venues remain closed in many countries amid the Covid-19 pandemic, Vietnam's cinemas and theaters enjoyed a good start to 2021. According to Box Office Vietnam, movie revenues in the first three days of the new year were worth VND32 billion ($1.4 million) as 225 cinemas opened during the holidays. Theaters in HCMC quickly sold all their tickets for the first three days of the year.
The Gioi Tre theater, which has a capacity of 350 seats and stages two plays a day, sold out tickets several days before the premieres of new productions this year during the long New Year weekend holiday. Idecaf, one of the top theaters in HCMC, also sold out tickets many days before the holidays began.
Theater 5B Vo Van Tan also attracted larger crowds than usual. On January 1 its play 'Tien La So 1' (Money First) was 75 percent full. Youth Theater of Vietnam's variety show 'Thank 2021' and mini comedy series 'Toc Do' (Speed) on Jan 1 and 2 each attracted an audience of 400.
Valerie Mai