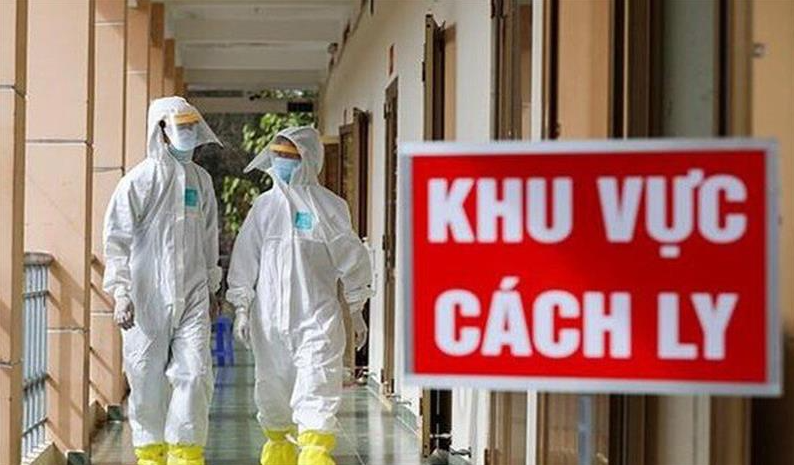 Four imported cases of COVID-19 recorded. (Photo: MOHA)
Four imported cases of COVID-19 recorded
Four new cases of COVID-19 were confirmed during the past 24 hours, all Vietnamese citizens returning from abroad and being quarantined, according to the National Steering Committee for COVID-19 Prevention and Control. The new cases brought the national tally to 1,509, including 693 locally-transmitted cases.
The number of recovered patients reached 1,353, while fatalities remain at 35. Among patients under treatment, 14 have tested negative for SARS-CoV-2 once, six twice and seven thrice. A total of 19,392 people who had close contact with COVID-19 patients or arrived from pandemic-affected regions are staying in quarantine nationwide.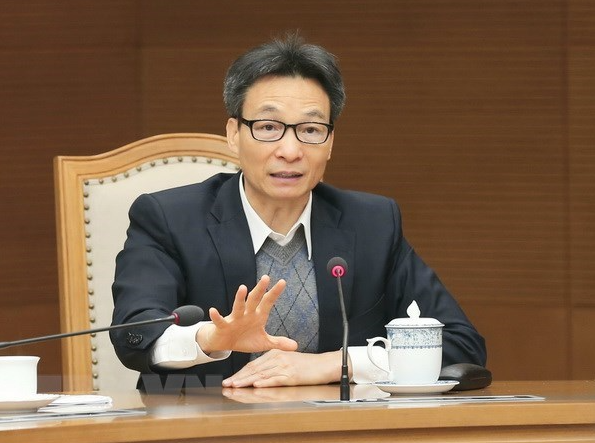 Deputy Prime Minister Vu Duc Dam addresses the meeting (Photo: VNA)
Prevention tactics remain unchanged despite new COVID-19 variants
Vietnam will not change its current tactics in pandemic control amid the detection of new variants of the SARS-CoV-2 virus, the standing board of the Steering Committee for COVID-19 Prevention and Control said, asking relevant forces to continue keeping a close watch on the situation, and maintain a strong guard against outside threats while intensifying preventive measures in the country. The board reached an agreement on the response at its meeting on January 7.
In order to prevent the pandemic from entering the country from the outside, along with efforts of the border guard and security forces, the committee requested local administrations to enhance their monitoring of the situation in their localities.
Accordingly, inbound flights from countries and territories where the new variants of the coronavirus are causing complicated developments will be suspended, so as to ensure safety inside the country. The military, medical, transport, and diplomatic sectors should review the capacity of quarantine facilities, with a view to gradually responding to the wish to return home of Vietnamese citizens abroad.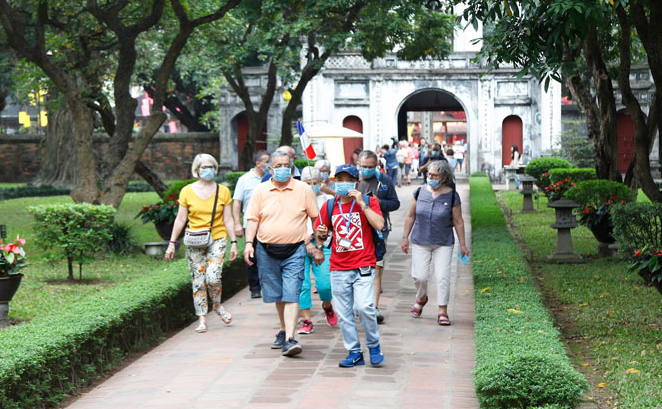 Vietnam's economy pulls through despite COVID-19: French press. (Photo: Doi Song)
Vietnam's economy pulls through despite COVID-19: French press
A recent article in the French daily newspaper Le Figaro spoke highly of Vietnam's economy amid the adverse impacts for the global economy brought about by COVID-19. It said that Vietnam was among the most dynamic countries in 2020, despite COVID-19 cutting its growth to 2.9 percent from 7 percent in 2019.
It has also been successful in poverty eradication, bringing the figure down to just 2 percent from 50 percent in 1990. The country benefits from economic diversification, as the industrial sector makes up 39 percent and services 47 percent. Vietnam is also a signatory to various free trade mechanisms, it continued, most notably the EU-Vietnam Free Trade Agreement, signed last July and under which tariffs imposed on products from the country and the EU will be removed within a decade.
The article went on to note that Vietnam did incredibly well in fighting COVID-19, with only 35 fatalities in a population of nearly 100 million. Numerous preventive measures were rolled out in a sweeping and timely manner, including mass quarantines, contact tracing, and travel restrictions, which permitted the quick resumption of production nationwide, it added.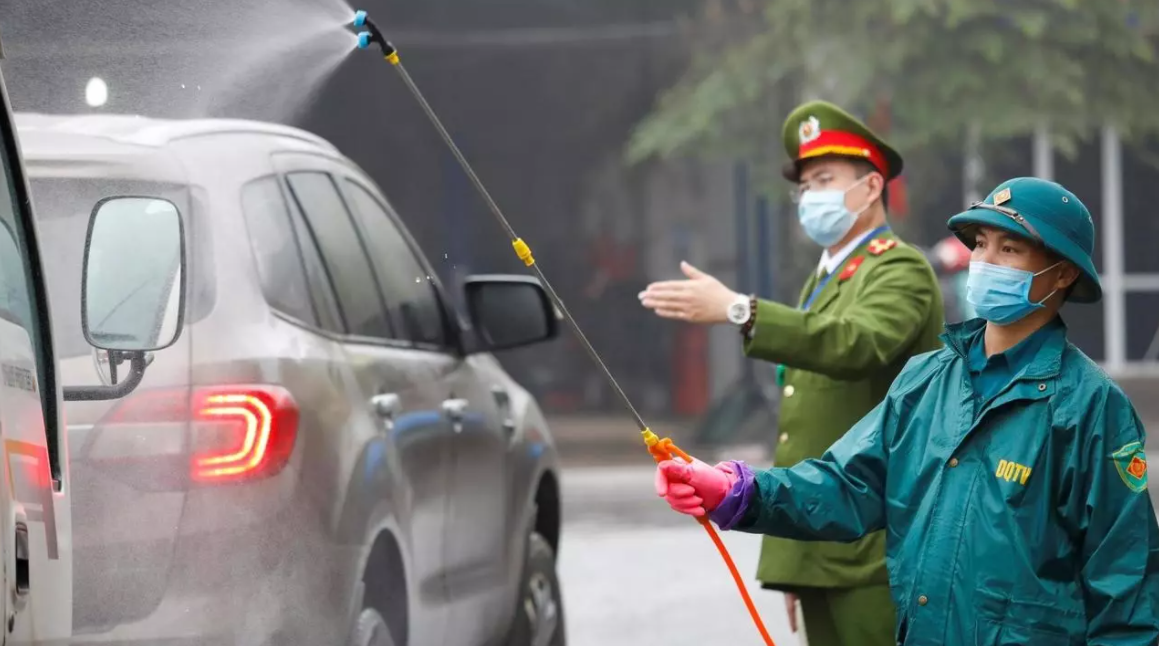 Localities tighten supervision of people arriving from abroad. (Photo: Reuters)
Localities tighten supervision of people arriving from abroad
Hanoi's localities must tighten supervision of people arriving from abroad and fix loopholes in regulations at quarantine facilities, in a bid to prevent community transmissions of COVID-19 at all costs, Vice Chairman of the Hanoi People's Committee Chu Xuan Dung has said.
The Mekong Delta province of Dong Thap also vowed to tighten the management of the border to prevent illegal entries. At a working session between the provincial authorities, the provincial border guard high command, and other organizations on January 7, it was reported that between March 2020 and January 6, 2021, more than 1,100 people were sent to concentrated quarantine facilities of the province, including 373 illegal migrants. Four cases were transferred to competent agencies for legal actions. The border guard force also worked with Cambodian authorities to launch joint actions to curb the spread of the pandemic and crime activities.
Valerie Mai