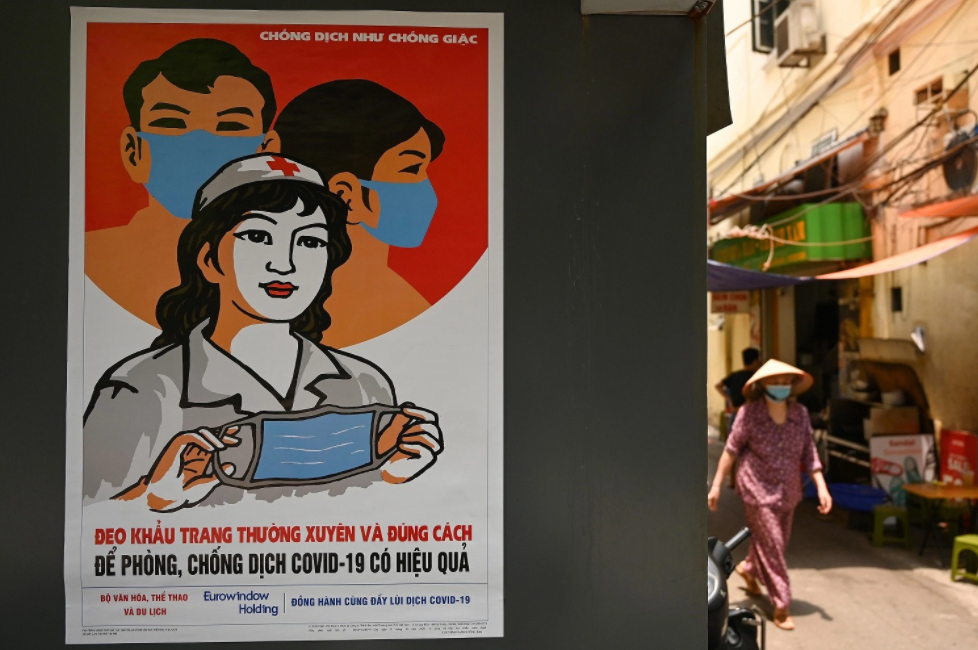 Two imported COVID-19 cases, 22 recoveries reported. (Photo: Foreign Policy)
Two imported COVID-19 cases, 22 recoveries reported
Two imported cases of COVID-19 were confirmed in the past 24 hours, raising the national count to 1,539, according to the National Steering Committee for COVID-19 Prevention and Control. The two new cases are a 28-year-old Vietnamese man returning from the US, and a 59-year-old Costa Rican expert who arrived in Vietnam from Dubai, the United Arab Emirates (UAE).
Also on January 18, 22 patients were given the all-clear, raising the number of recovered patients to 1,402. The fatalities remain at 35. Among patients still under treatment, 11 have tested negative for SARS-CoV-2 once, 10 twice and nine thrice.
As many as 17,954 people who had close contact with COVID-19 patients or arrived from pandemic-hit areas are being quarantined across the country, with 135 at hospitals, 16,466 at designated facilities, and 1,353 at home or in their accommodations.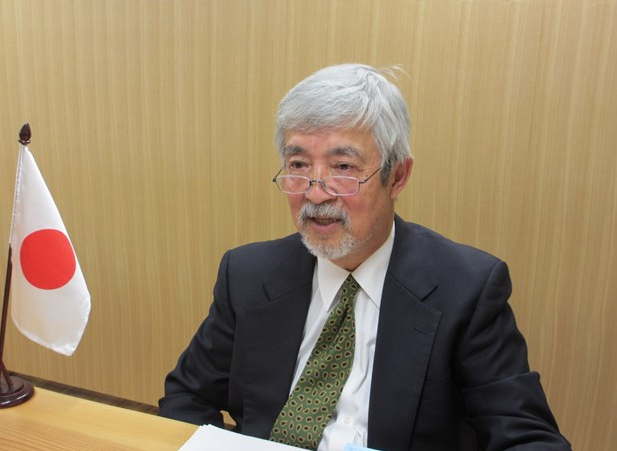 Director of Japan's Vietnam Economic Research Institute (VERI) Hiroyuki Moribe. (Photo: Vietnam News)
Vietnam's success in fighting COVID-19, maintaining growth a miracle: Japanese expert
Vietnam has made an impression on the international community as a safe country with great economic potential, and its success in controlling the COVID-19 pandemic and maintaining economic growth has been miraculous, a Japanese expert has said.
Director of Japan's Vietnam Economic Research Institute (VERI) Hiroyuki Moribe made the comments in a recent interview with a Vietnam News Agency correspondent in Japan, during which he said that one of the most important factors contributing to Vietnam's economic achievements is that the country did particularly well in controlling the pandemic.
Drastic measures to respond to the outbreak, such as border closures and the Vietnamese people's strict compliance with preventive measures contributed to the country's success in keeping the pandemic under control and maintaining economic development. Vietnam is one of only a few countries to have sustained positive growth in 2020, he said, adding that Japan must learn from Vietnam measures to contain the spread of the disease and promote economic activities.
Once the epidemic is under control and the vaccines are widely introduced, travel between countries will be easier and the number of foreigners coming to Vietnam will rise, he went on.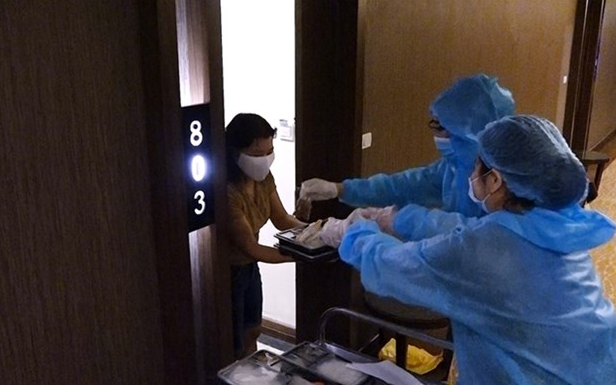 Ho Chi Minh City: six more hotels designated as quarantine sites. (Photo: Nhan Dan)
Ho Chi Minh City: six more hotels designated as quarantine sites
HCM City has added six more hotels that can be used to quarantine people and flight crews coming from abroad. These hotels will be under the direction, management, and administration of the city's Steering Committee for COVID-19 Prevention, the Health Department, and the city People's Committee. The quarantine sections must ensure appropriate medical facilities and disinfection equipment besides regular hotel-related tasks like food and drink, and laundry and room services to serve customers during the quarantine period, said Nhan Dan.
The city People's Committee directed the hotels to cooperate with the city's Centre for Disease Control and healthcare centers to monitor the health status of quarantined people, providing necessary aid when needed or when a positive case is detected.
In addition, the city People's Committee asked the Department of Health to collaborate with the People's Committees of District 7, Tan Binh, and Phu Nhuan as well as related state units to handle passengers at the airport who need to be quarantined. Selected hotels and other lodgings must strictly follow COVID-19 prevention and control measures and hotel staff must be trained in COVID-19 prevention and use personal protective equipment.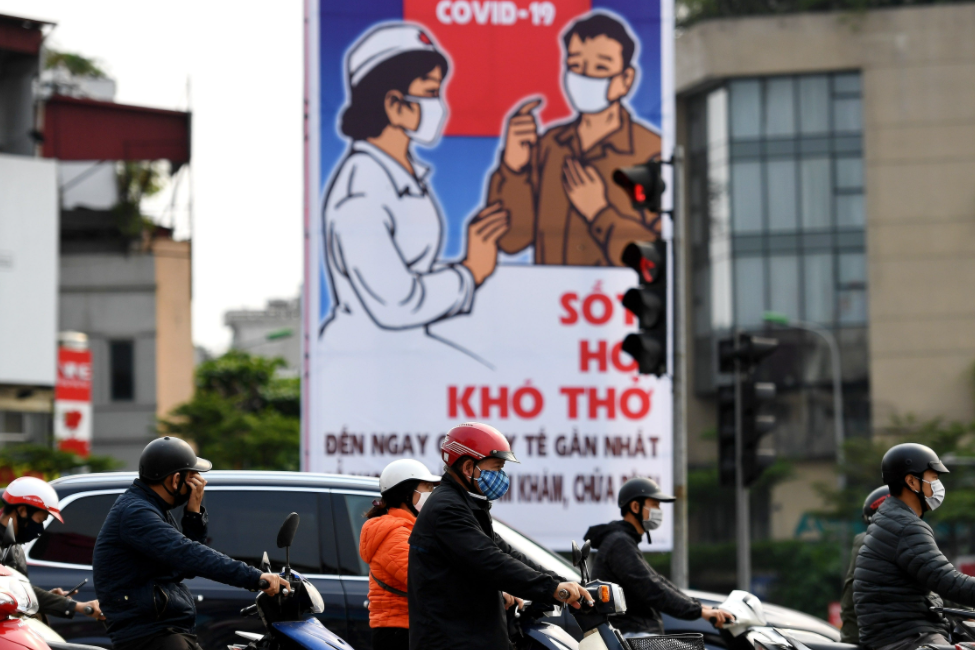 Vietnam stands firm amid pandemic: international media. (Photo: Lonely Planet)
Vietnam stands firm amid pandemic: international media
The Nikkei Asia Review said Vietnam's production sector has proven its fast and steady recovery. The country's open market and signing of numerous FTAs, are promising great opportunities for growth. The paper said Vietnam stands out for its success in controlling the pandemic.
According to the latest Asian Development Outlook released by the Asia Development Bank, Vietnam was estimated to grow over 2 percent last year while Thailand contracted by 7.8 percent. Thanks to its larger market scale and cheaper labor cost, Vietnam surpassed Thailand in terms of foreign direct investment and export value.
The Financial Express quoted the Economist Intelligence Unit (EIU) as saying Vietnam has emerged as a low-cost manufacturing base in Asian supply chains, beating India and even China in indicators, including foreign direct investment policy and foreign trade and exchange control.
The Malaysian-based The Star posted an article highlighting that member companies of the Vietnam Food Association inked several export contracts in early 2021, especially with European partners and those from RCEP member countries.
The Jakarta Post from Indonesia, meanwhile, praised the rise of e-commerce in Vietnam amid COVID-19. Although cash maintained its importance in the country, its number of mobile payments reached nearly 700 million by the end of August in 2020, up 980 percent against in the same period of 2019, official data showed.
Valerie Mai