Vietnam COVID-19 Updates (Jan. 2): Illegally entrance organizers got prosecuted
Vietnam COVID-19 Updates (Jan. 2): Five people who brought COVID-19 infected cases illegally into Vietnam were prosecuted in An Giang, the southern province of the country. .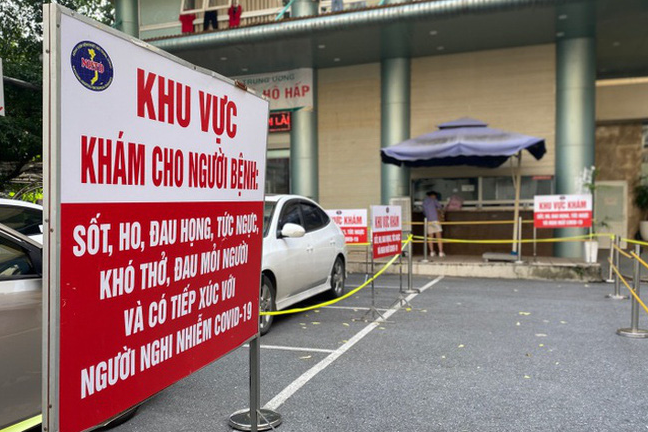 Photo: VTV
Vietnam records nine imported COVID-19 cases
Vietnam recorded nine new imported COVID-19 cases on the first day of the New Year 2021, bringing the total number of infections to 1,474, according to the National Steering Committee for COVID-19 Prevention and Control. All of them are Vietnamese citizens who returned home from Russia, Germany, and Canada. They have been quarantined upon their arrival.
According to the subcommittee for treatment, as many as 1,325 patients have fully recovered from the disease while the number of related deaths is still kept at 35. Among the patients undergoing treatment across the country, seven people have tested negative for the virus once, 11 others twice and 10 thrice.
As many as 17,178 people who had close contact with COVID-19 patients or entered Vietnam from pandemic-hit regions are currently quarantined nationwide, including 150 in hospitals, 15,818 in state-designated establishments, and 1,210 at their residences.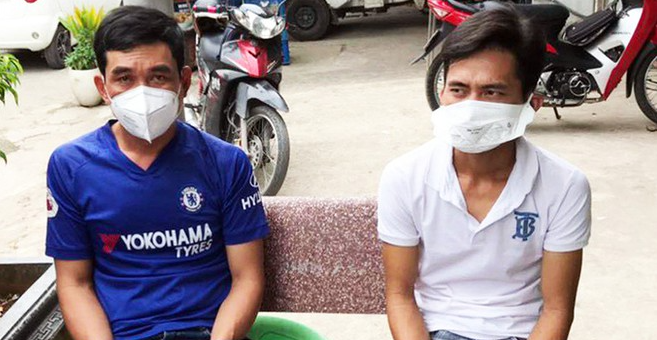 Photo: Thanh Nien
Illegally entrance organizers got prosecuted
On January 1, An Giang province police had just issued a decision to prosecute 5 defendants in the organization ring that held illegal entrance activities from Cambodia to Vietnam, in which four out of nine people taken into Vietnam were tested positive with COVID-19.
These people are under 24-hour surveillance at a local medical isolation site. After the quarantine period, An Giang province police will relocate them for investigation. These 5 people are identified to have helped a group of 9 people illegally crossing the border from Cambodia into An Phu district, An Giang on the morning of December 24. After entering illegally, these people were found infected with COVID-19, they also involved in filing dishonest reports, making it difficult for the local authorities to track the source of coronavirus.
Also on January 1, the police investigation agency of Vinh Long province decided to prosecute the case of 'spreading dangerous infectious diseases to people' related to COVID-9 patient no. 1440, who entered Vietnam illegally lately December.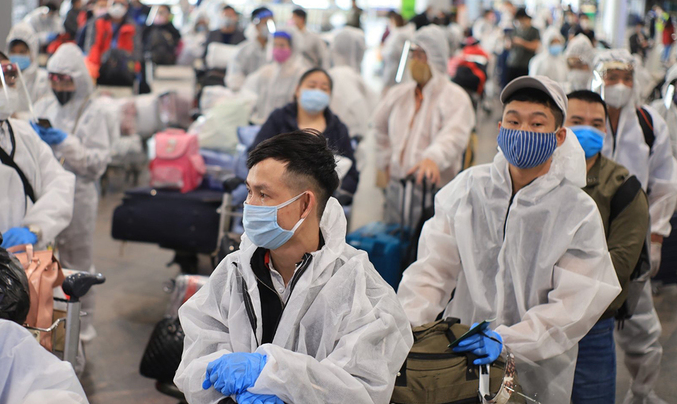 Photo: VN Express
Nearly 360 Vietnamese citizens return home from the US
Nearly 360 Vietnamese citizens were flown home from the US on a Vietnam Airlines flight at the arrangement of Vietnamese and US agencies from December 31 to January 1. Passengers on the flight included under-18 children, the elderly, the sick, and students who finished their studies but without accommodation, and those in extremely difficult circumstances.
The Vietnamese representative agencies in the US sent staff members to the airports in Houston and New York to help the citizens with boarding procedures.
To ensure health for the citizens and prevent the spread of COVID-19, strict security, safety, and epidemiological measures were applied during the flight. After landing at Cam Ranh International Airport in the central province of Khanh Hoa, all crew members and passengers on the flight were given health checks and sent to quarantine in accordance with regulations.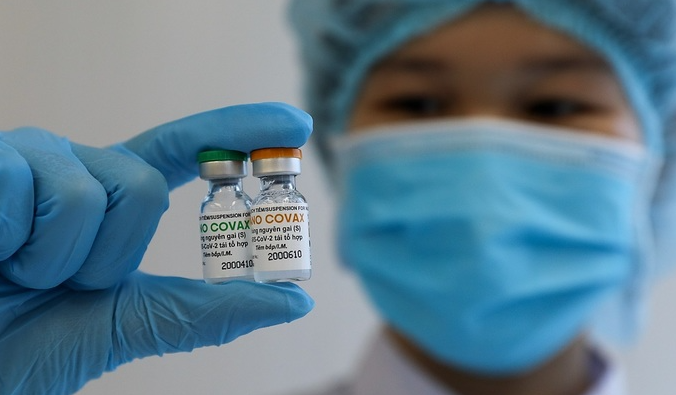 Photo: VN Express
Light fevers reported among Vietnam's Covid-19 vaccine volunteers
Up to 75 percent of Vietnam's first Covid-19 vaccine volunteers reported only light fever or pain of no medical concern, according to Vietnam Military Medical University in Hanoi. So far, 50-75 percent of volunteers have only shown small side effects like light fevers or pain at the time of injection, which is of no medical concern, said Chu Van Men, director of the Center for Clinical Trials and Bioequivalence under the Vietnam Military Medical University, as cited by Nguoi Lao Dong.
The vaccine has so far been deemed safe. Nanocovax, produced by the Nanogen Pharmaceutical Biotechnology JSC, would need to undergo three human trial phases before it could be distributed. All phases are expected to be completed by February 2022.
Vietnam currently has three other Covid-19 vaccines under development by the Institute of Vaccines and Medical Biologicals (IVAC), Vaccine and Biological Production Company No. 1 (Vabiotech), and the Center for Research and Production of Vaccines and Biologicals (Polyvac).