COVID-19 Updates (Jan. 1): UK journal spotlights VN's emergence in global supply chain
Multinationals are looking to set up their bases in Vietnam despite various challenges that the country poses as a manufacturing destination, according to the Financial Times in the UK.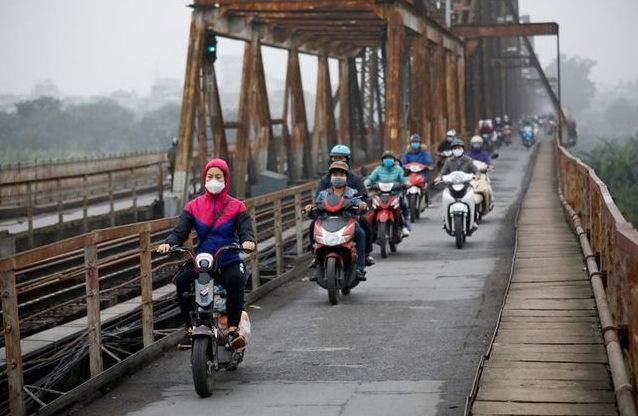 Vietnam reports nine imported COVID-19 cases on the last day of 2020. (Photo: Reuters)
Vietnam reports nine imported COVID-19 cases on the last day of 2020
Vietnam recorded nine new imported COVID-19 cases on December 31, bringing the total number of infections to 1,465, according to the National Steering Committee for COVID-19 Prevention and Control. All of them are Vietnamese citizens who returned home from Japan, France, Canada, Mozambique, and the US. They have been quarantined upon their arrival.
The same day, the subcommittee for treatment reported that two more patients had been given the all-clear from coronavirus SARS-CoV-2, raising the total number of recoveries to 1,325. The number of deaths related to the disease is still kept at 35. Among the patients undergoing treatment across the country, seven people have tested negative for the virus once, 11 others twice and 10 thrice.
As many as 17,267 people who had close contact with COVID-19 patients or entered Vietnam from pandemic-hit regions are currently quarantined nationwide, including 169 in hospitals, 16,059 in state-designated establishments, and 1,059 at their residences.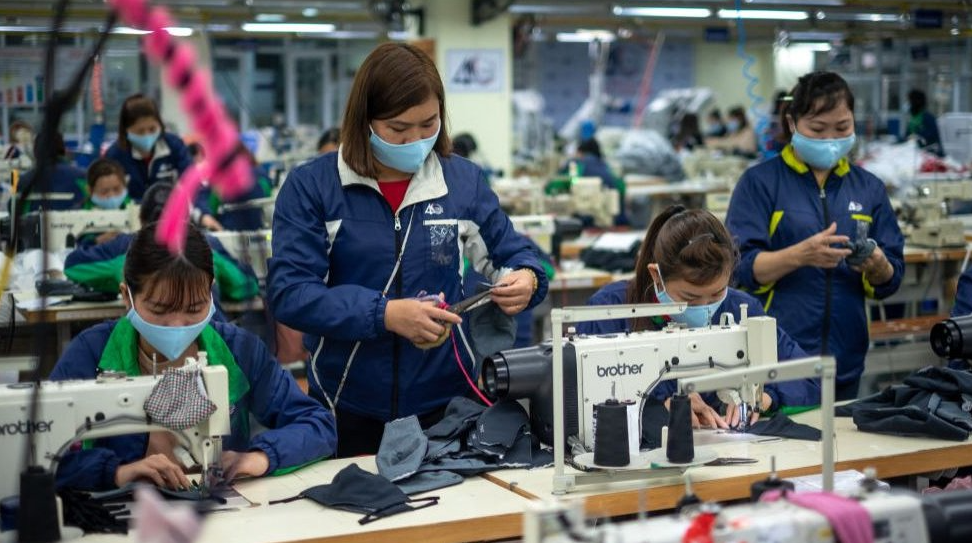 UK newspaper spotlights Vietnam's emergence in the global supply chain. (Photo: Getty)
UK newspaper spotlights Vietnam's emergence in global supply chain
The newspaper cited Michael Kokalari, chief economist of VinaCapital in Ho Chi Minh City, as saying that more and more foreign companies are moving their production activities to Vietnam, and one prominent example is Apple, which began mass production of some of its AirPods wireless earbuds in Vietnam in the second quarter of this year when most of the world was in lockdown to contain the spread of COVID-19.
According to the Financial Times, Vietnam's labor markets are not as deep as China's. Industrial park space is in brisk demand, especially around HCM City, where the bulk of Vietnam's clothing, furniture, and other exporters are based.
The newspaper, however, noted businesspeople say the Vietnamese market is adjusting to all these difficulties, even amid the pandemic. Many projects to construct industrial parks are on their way. For example, GLP, Asia's biggest warehouse operator, is developing projects in Hanoi and HCM City and plans to invest 1.5 billion USD over three years as it promotes its business in Vietnam.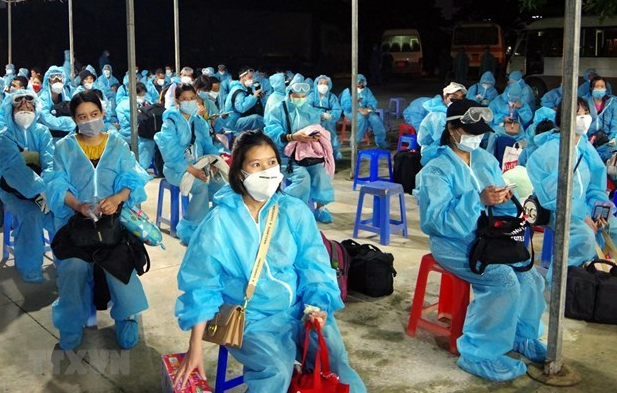 Nearly 280 Vietnamese brought home from Europe, Africa, South America. (Photo: VNA)
Nearly 280 Vietnamese brought home from Europe, Africa, South America
Nearly 280 Vietnamese citizens in more than 30 countries in Europe, Africa, and South America were flown back to Vietnam on a flight of Vietnam Airlines at the arrangement of Vietnamese and foreign agencies on December 30-31.
Passengers on the flight included under-18 children, the elderly, the sick, and students who finished their study but without accommodation, workers with expired visas or labor contracts, and those in extremely difficult circumstances. The Vietnamese Embassy in France sent staff members to the airport to help the citizens with boarding procedures.
To ensure health for the citizens and prevent the spread of COVID-19, strict security, safety, and epidemiological measures were applied during the flight. After landing at Van Don airport in the northern province of Quang Ninh, all crew members and passengers on the flight were given health checks and sent to quarantine in accordance with regulations.
The repatriation of Vietnamese citizens in disadvantaged circumstances abroad will be arranged based on citizens' wishes, the developments of the pandemic, and domestic quarantine capacity.
Overseas Vietnamese
Vice President Vo Thi Anh Xuan had meetings with several Thai leaders and high-ranking officials within the framework of her visit to Thailand to attend the Global Summit of Women (GSW) 2022.