Vietnam Covid-19 Updates (Jan. 25): Over 14,000 New Infections, More Than 36,000 Recoveries
At present, 1,841,180 Covid-19 patients throughout the country have now recovered from the virus following the discharge of 36,331 patients.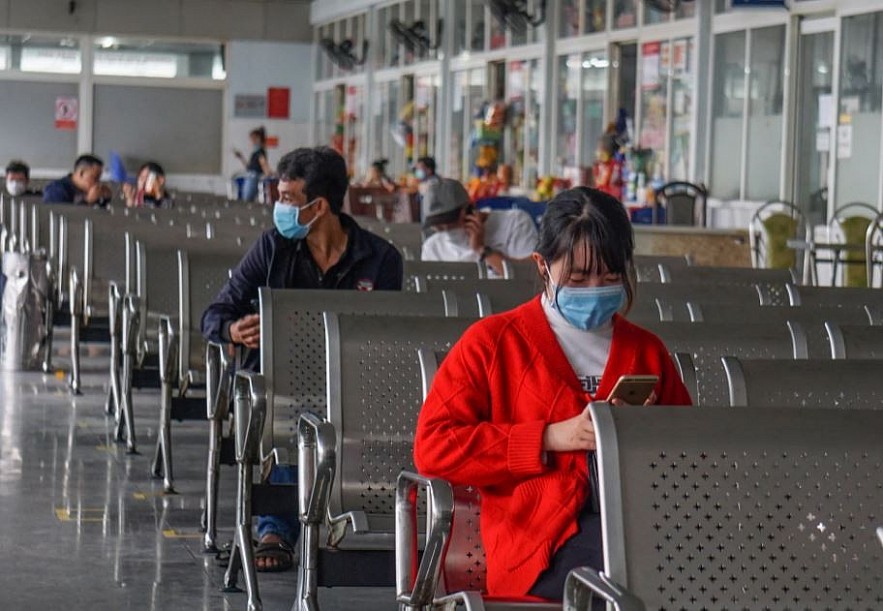 Photo: Zing News
Covid-19: Over 14,300 cases recorded on January 24
The Ministry of Health confirmed the addition of 14,362 positive Covid-19 cases in 61 cities and provinces across the nation on January 24, thereby raising the total number of infections to over 2.1 million during the ongoing pandemic wave. The Health Ministry also confirmed a further 165 Covid-19 fatalities on the day, thereby taking the nation's death toll up to 36884, or around 1.8% of all infections.
The three localities with the highest number of local cases were Hanoi with 2,801, Da Nang with 958, and Hai Phong with 733 cases. The Health Ministry also confirmed a further 165 Covid-19 fatalities on the day, thereby taking the nation's death toll up to 36884, or around 1.8% of all infections.
All the newly detected cases were documented in the south, with Ho Chi Minh City alone registering 24 cases. Other localities registering such infections were Kien Giang (2), and Ba Ria – Vung Tau, and Binh Duong (1 each). Ho Chi Minh City, the largest city in Vietnam, has so far recorded 92 Omicron infections, of whom only five were acquired in the community linked to patients returning from overseas.
The remaining cases were returnees from overseas that were detected and isolated upon arriving at airports. Most patients infected with the new strain have mild symptoms such as a fever, chills, or a sore throat. They have all recovered after a week of treatment on average, according to doctors.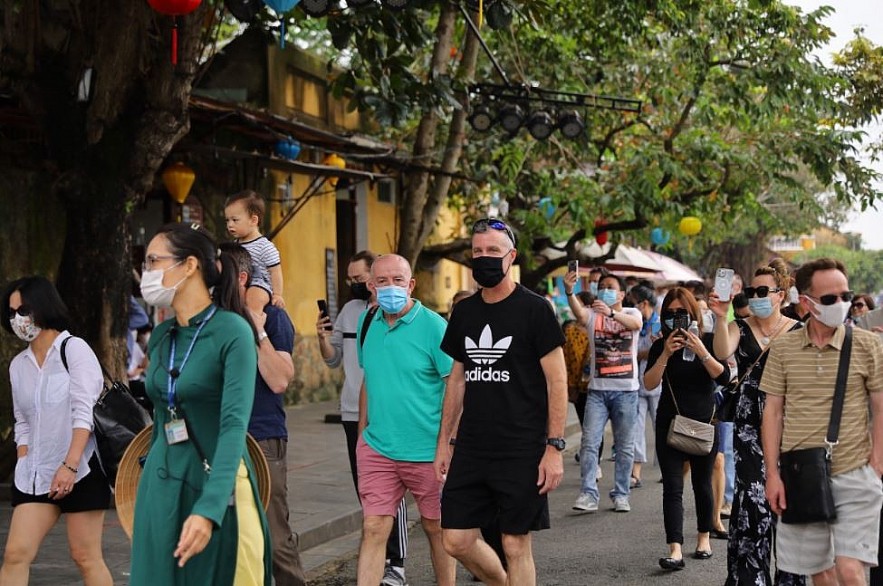 Photo: VNE
HCM City ready to welcome back international visitors
Ho Chi Minh City's Department of Tourism said on January 24 that it has sketched out a two-phase plan to welcome back foreign visitors this year. During the first phase of the pilot program, from January to March, foreigners and Vietnamese abroad will be able to enter Vietnam when they present vaccine passports or certificates of full vaccination against the Covid-19 pandemic, recognized by Vietnamese competent agencies, with the last shot given at least 14 days and no more than 12 months before departure.
Those who have a certificate proving that they have recovered from Covid-19 within six months before departure will also be eligible to enter the country. Unvaccinated or partially vaccinated children less than 18 years old can come with their parents, guardians, and caregivers who are fully vaccinated or have recovered from the coronavirus disease.
Other conditions include having negative results for the SARS-CoV-2 test by RT-PCR/RT-LAMP method within 72 hours before entry and certified by the authority of the country conducting the test, having medical or travel insurance that covers Covid-19 treatment with a minimum liability of 50,000 USD, and joining package tours offered by travel firms. In the second phase, which will begin in April, the door will be open for those aged from 18 to 65 who are unvaccinated or partially vaccinated apart from individuals that satisfy requirements set in the first phase.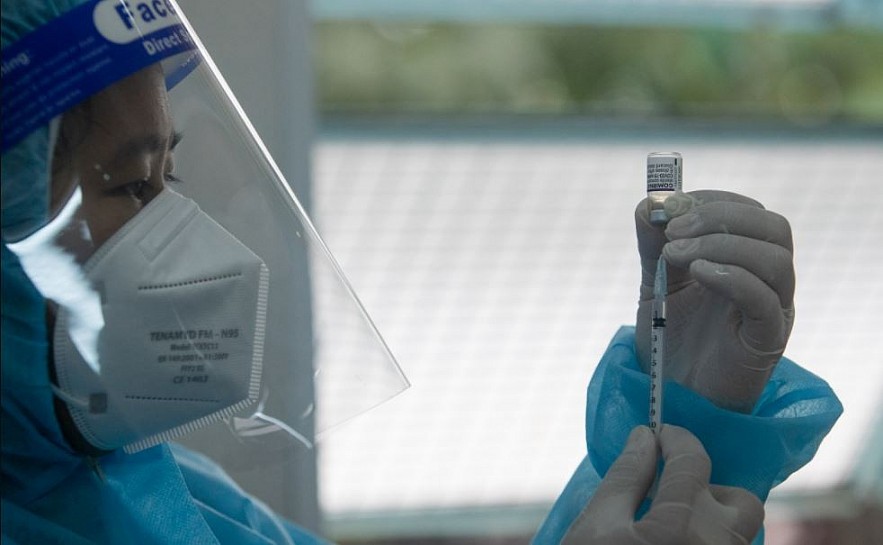 Photo: VNE
Tet gifts sent to children affected by Covid-19
The Ho Chi Minh Communist Youth Union (HCMCYU) in Ho Chi Minh City and businesses have handed gifts to youth unionists, adolescents, and children who are living in disadvantageous circumstances and adversely affected by the Covid-19 pandemic, on the occasion of the approaching Lunar New Year (Tet).
The Association of High-quality Vietnamese Products, in collaboration with the HCMCYU, presented gifts and lucky money to 295 students in 22 districts and Thu Duc city whose parents and relatives died because of Covid-19. Tran Thu Ha, Deputy Secretary of the municipal Youth Union, said that the pandemic has disturbed the lives of local people in particular and the country in general, with students, teenagers, and children being among the hardest hit.
On the same day, the youth union organized a festival to present gifts and loans to help youths with disabilities, and youth unionists living in difficult circumstances to start-up businesses.
In addition, the Ho Chi Minh City Students' Association held a program named "Sea and islands in my heart" in Thanh Dao island commune in Can Gio district, giving 20 scholarships worth 1 million VND (44 USD) each to poor students with good academic performances, and 80 Tet gifts worth 200,000 VND each to students with excellent academic performances.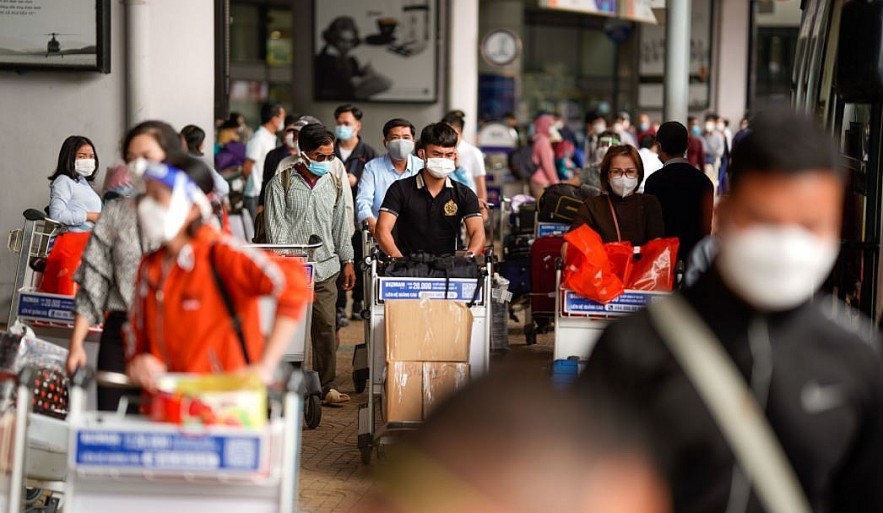 Photo: VNE
Immigration Department issues relaxed entry protocols for foreign nationals, OVs
The Immigration Department of Vietnam has announced new policies on easing entry procedures for foreigners and overseas Vietnamese (OVs) as well as their family members with valid visas or visa exemptions. Foreigners and overseas Vietnamese, who hold valid permanent or temporary residence cards, visas and visa exemption certificates, can enter Vietnam in accordance with the Law on foreigners' entry without having to obtain prior approval from ministries, sectors, and local authorities or undergoing pre-clearance procedures.
Foreigners who wish to enter Vietnam for market research, business, investment, work, conferences, study, family visits but do not have one of the above-mentioned documents must obtain approval from the provincial People's Committees or ministries, sectors, and central authorities before undergoing sponsoring, inviting procedures for visas at the Immigration Department.
All entrants must adhere to applicable Covid-19 prevention regulations by the Ministry of Health, which means having a negative RT-PCR test results taken within three days prior to entry, submitting an online health declaration at https://tokhaiyte.vn, taking a rapid antigen Covid-19 tests at the airport if one arrives from a country with Omicron, and serving three day quarantine at home/place of accommodation.
Those wishing to enter Vietnam for tourism purposes can do so by joining tour groups under the Ministry of Culture, Sports, Tourism's pilot inbound tourism programme for fully vaccinated arrivals. Under this vaccine passport-based scheme aimed at reviving international tourism after two years of pandemic, foreign tourists could go to five destinations in Vietnam – Phu Quoc, Nha Trang, Da Nang, Hoi An, and Quang Ninh, with Binh Dinh and HCM City soon to reopen as well.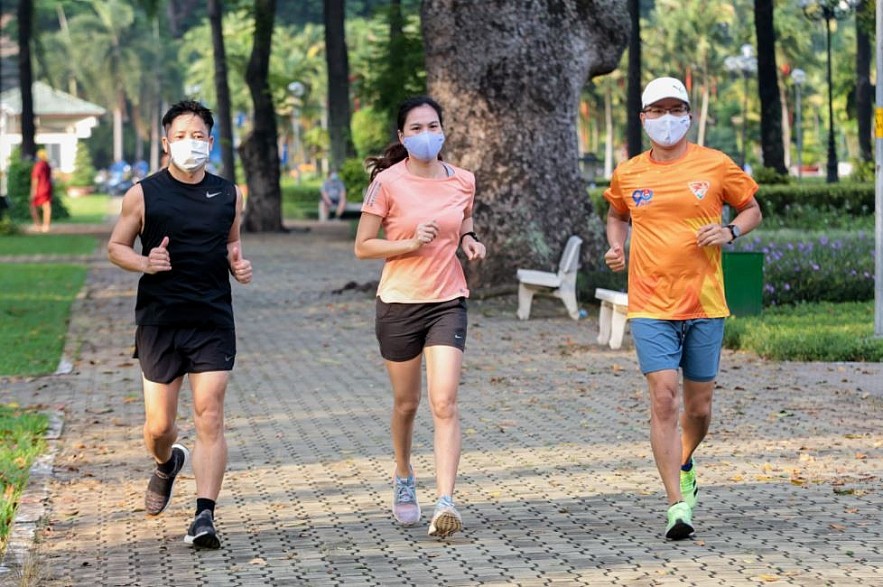 Photo: VNE
Ministries told to consider reopening Hanoi cinemas ahead Tet
The Ministry of Culture, Sports and Tourism must work with the Ministry of Health and concerned organisations to consider the reopening of cinema theatres nationwide, with the Covid-19 situation taken into account, according to a notice newly released by the Government's Office.
The notice announces Prime Minister Pham Minh Chinh's feedback on a petition sent by several cinema operators in Hanoi asking for permission to resume their businesses ahead of Tet, the Vietnamese traditional lunar New Year, since the country has entered the "new normal" phase. Hanoi is one of the most important markets that occupies a lion's share of revenues in the film industry in Vietnam, it noted.
To carry out the dual goals of pandemic control and socio-economic development, the operators asked for a pilot reopening of theatres, with disease prevention measures stringently in place. They also hope this will enable Vietnamese films to reach a wide audience during the upcoming holiday and to create a chance for filmmakers and businesses in the industry to recover financially to continue to survive and grow.
At present, 1,841,180 Covid-19 patients throughout the country have now recovered from the virus following the discharge of 36,331 patients. Furthermore, more than 73.7 million people have received their second vaccine shots and over 27 million have now received their third.
This comes a day after the southern province of Binh Duong confirmed one imported case of the Omicron variant, as announced by the provincial Department of Health on January 23. Vietnam has so far detected 139 Omicron cases, all of which were imported with the exception of five local infections.