Vietnam Covid-19 Updates (Jan. 23): 15,707 New Cases, 153 Deaths Recorded
As of 6 pm on January 22, Vietnam has detected 2,126,444 Covid-19 cases since the start of the outbreak, ranking 28th out of 224 countries and territories worldwide.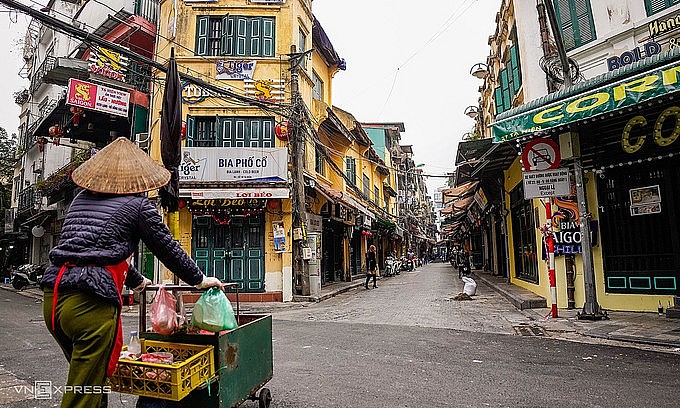 Photo: VN Express
Covid-19: 15,707 new cases, 153 deaths recorded in Vietnam over 24 hours
Vietnam has recorded 15,707 new coronavirus infections during the past 24 hours, a fall of 233 cases compared to the previous day, the Ministry of Health (MoH) reported on January 22. Official data from the MoH also show an additional 3,512 cases recovered from the disease, and 153 patients died of Covid-19 and underlying illnesses.
Of the newly detected infections, 10,986 cases were diagnosed in the community, 49 tested positive upon returning from overseas, and the remainder were documented in the lockdown or quarantine areas.
Hanoi capital took the lead, registering 2,945 new cases, followed by Da Nang (973), Hai Phong (745), Hung Yen (693), Ben Tre (555), Binh Phuoc (498) and Quang Ngai (461).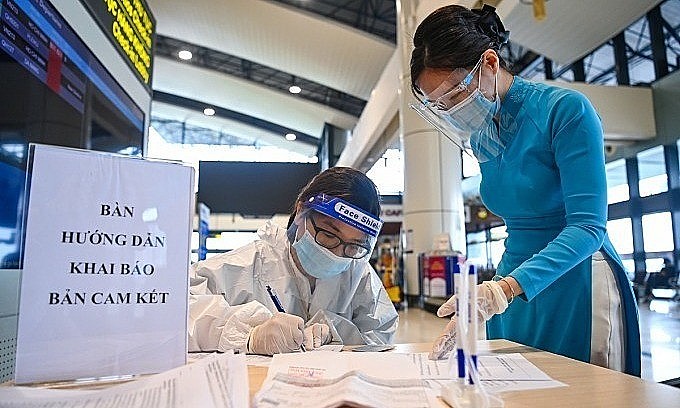 Photo: VN Express
No Covid-19 testing is required for air passengers on domestic routes
Passengers, including children, wishing to fly on domestic routes are no longer required to undergo a Covid-19 test at the airport even when they have not received a single vaccine dose. The new rule laid down by the Ministry of Transport took effect as of January 22 which helps ease travel restrictions for passengers on domestic air routes.
The rule does not apply to passengers coming from the red zones or lockdown areas that are at a high risk of virus infection. Passengers coming from these areas are still required to undergo Covid-19 testing with the result coming back negative 72 hours before their departure. For children living in the red zones or lockdown areas and wishing to fly on domestic routes, the Ministry of Transport has requested the Ministry of Health to give detailed guidance.
Under the new rule, the Ministry of Transport also no longer requires Covid-19 testing for domestic flight crew every seven days. However, all passengers are still required to make a medical declaration on the PC-COVID application before their trip, and are responsible for their declared information. Passengers are not allowed to board the plane when they have symptoms of a cough, a fever, shortness of breath, muscle aches, a sore throat, or loss of taste.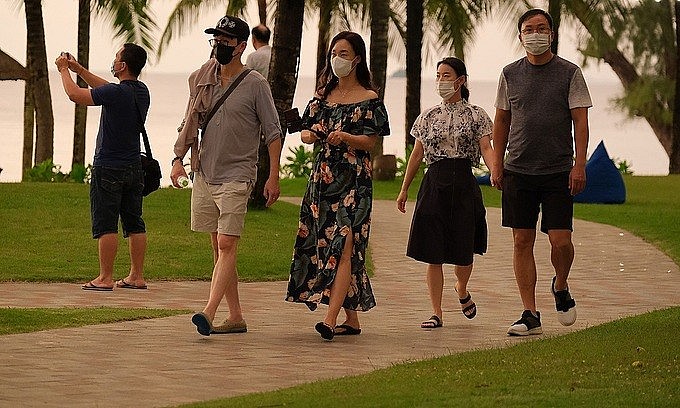 Photo: VN Express
No medical quarantine for Tet returnees: health ministry
The Ministry of Health on Saturday asked provinces and cities not to impose medical quarantine measures on people who return to their hometowns to celebrate Tet. The move came as Vietnam boasts one of the world's highest vaccine coverage rates after 95.6 percent of people aged 18 and above got fully vaccinated and 18.6 percent received a booster shot. The ministry said if people show symptoms of Covid such as fever, cough, difficulty in breathing, they must limit contact and travel and immediately notify local health authorities for sample collection and testing.
Prime Minister Pham Minh Chinh on Wednesday ordered provinces and cities not to apply pandemic prevention measures contrary to the government's strategy of living safely with the pandemic. Over the past weeks, a series of localities have imposed different quarantine and testing measures on those returning home for Tet.
Earlier this month, Thanh Hoa Town in the eponymous central province called on people not to return for Tet if not necessary out of Covid-19 fears. Then, around 30 houses in Thieu Phu Commune in the province had their gates locked by authorities for hosting people returning from high coronavirus risk areas. Vietnamese will have a nine-day break for Tet, or Lunar New Year, the country's biggest holiday, starting from Jan. 29. The holiday often sees millions of migrant workers from major cities and industrial hubs return to their homes for family reunions.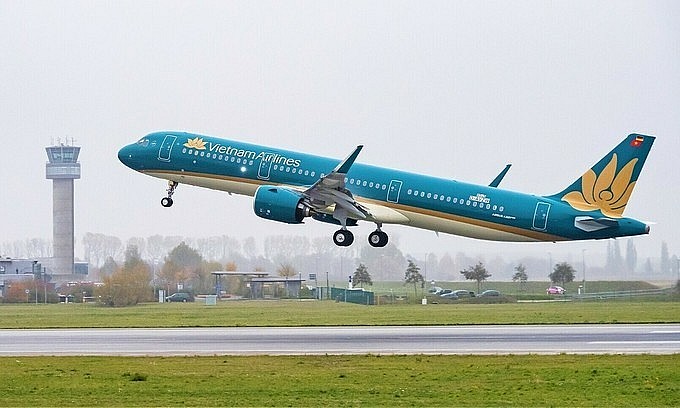 Photo: VN Express
Vietnam Airlines to resume regular flights to Europe
Vietnam Airlines plans to resume regular flights to France, Germany, Russia, and the U.K. starting Monday, after a gap of almost two years caused by the Covid pandemic. The national flag carrier will operate its first flight to Europe from Hanoi to London in the U.K. on Monday and another flight from Hanoi to Frankfurt in Germany next Thursday.
From February 8, the carrier will operate flights once a week every Tuesday on the Hanoi-London route and the Hanoi-Paris-Frankfurt routes every Thursday. Another once-a-week flight between Hanoi and Moscow is set for launch on January 29. Vietnamese aviation officially reopened regular flights between Hanoi, HCMC and Bangkok, Phnom Penh, San Francisco, Seoul, Singapore, Taipei and Tokyo on January 1 this year.
Tet, Vietnam's biggest and most important holiday, often sees millions of migrant workers and overseas Vietnamese return to their homes for family reunions. Under current regulations, fully vaccinated people and those who have recovered from Covid-19 arriving in Vietnam only need to self-isolate for three days.
Everyone, except children below two, must have tested negative for the novel coronavirus using the PCR method within 72 hours before departure. However, due to the emergence of the new Omicron variant, passengers are also required to undergo a rapid test on landing at the Noi Bai and Tan Son Nhat international airports.
As of 6 pm on January 22, Vietnam has detected 2,126,444 Covid-19 cases since the start of the outbreak, ranking 28th out of 224 countries and territories worldwide. Of the infected patients, 1,800,692 have been discharged from hospital after making a full recovery from the disease, and 36,596 patients have died of the virus.
Notable, the number of Omicron infections has risen to 135 in 10 localities in Vietnam, including 65 cases in Ho Chi Minh City, 27 cases in Quang Nam, and 12 in Hanoi. Nearly 175 million vaccine doses have been administered nationwide, with 73.7 million people getting their second shot and more than 22 million people receiving their additional shot/booster jab.
Vietnam Covid-19 Updates (Jan. 19): More Than 16,800 New Infections Detected Nationwide

By January 17, the country had injected 170,124,008 doses of vaccines to date, with 72,673,748 people now fully inoculated, while 18,804,341 booster shots and third ...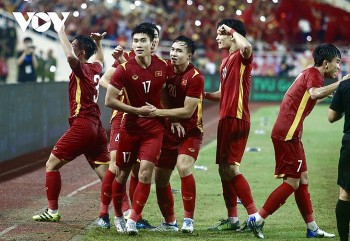 Viet's Home
The Vietnamese football team, both male and female, played their best, devoted themselves, united, and promoted the collective spirit, successfully defending their SEA Games champion title.