Two imported COVID-19 cases confirmed. (Photo: VOV)
Two imported COVID-19 cases confirmed
Vietnam reported two imported COVID-19 cases in the past 24 hours, raising the total to 1,551, according to the National Steering Committee on COVID-19 Prevention and Control.
The new cases, one returned to Vietnam from the US on January 22, and the other from Dubai on January 9, was quarantined upon their arrival at Ho Chi Minh City's Tan Son Nhat International Airport. They are being under treatment at Cu Chi hospital for COVID-19 treatment. So far, Vietnam has seen 693 domestically-transmitted cases.
Also, five patients were given the all-clear, bringing the total number of recoveries to 1,430. The death toll has maintained at 35. Among patients undergoing treatment at medical establishments across the country, 14 have been tested negative for the coronavirus once, 10 others twice and 12 thrice. At present, 21,994 people who had close contact with COVID-19 patients or entered Vietnam from pandemic-hit areas are under quarantine.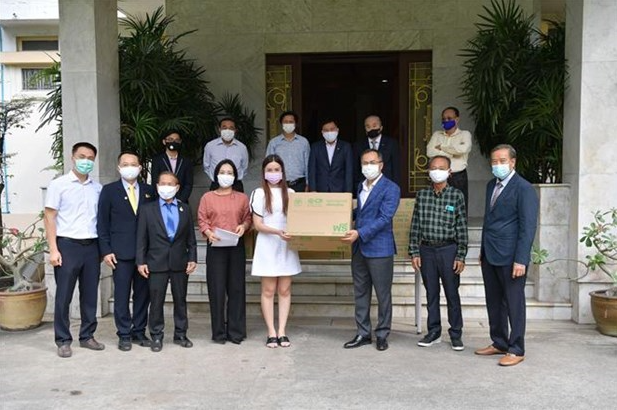 Embassy assists Vietnamese in Thailand in fighting COVID-19. (Photo: VNA)
Embassy assists Vietnamese in Thailand in fighting COVID-19
The Vietnamese Embassy in Thailand on January 25 presented 18,000 face masks to Vietnamese living, working, or studying in the country.
In his remarks, Ambassador Phan Chi Thanh said that given the complex development of COVID-19 in Thailand and the world, citizen protection remains a crucial task for the embassy. He expressed a hope that the gifts would contribute to helping the Vietnamese community in Thailand combat the pandemic.
The diplomat also took the occasion to extend Lunar New Year (Tet) greetings to the community and called on them to make more contributions to the development of Thailand as well as the friendship between the two countries.
Russia lifts travel ban for Vietnam. (Photo: VNA)
Russia lifts travel ban for Vietnam
Russia will lift a travel ban for Finland, Vietnam, India, and Qatar, with flights to these countries set to resume on January 27, according to the Russian Government.
"For citizens of four more countries - Finland, Vietnam, India, and Qatar - the restrictions on entering Russia, which was introduced over the coronavirus spread, will be lifted," the Russian News Agency TASS cited a statement from the Russian cabinet's press service as reporting.
The citizens of these nations and those who have a residence permit there will be allowed to fly to Russia. "In their turn, Russians will be also able to fly to any of these countries," the statement said.
On January 16, the Russian anti-coronavirus crisis center announced a decision to resume international flights with the above-mentioned states on a mutual basis. Flights will be carried out to Vietnam (Moscow-Hanoi), India (Moscow - New Delhi), Finland (Moscow-Helsinki and St. Petersburg-Helsinki) twice a week, and to Qatar (Moscow-Doha) three times a week.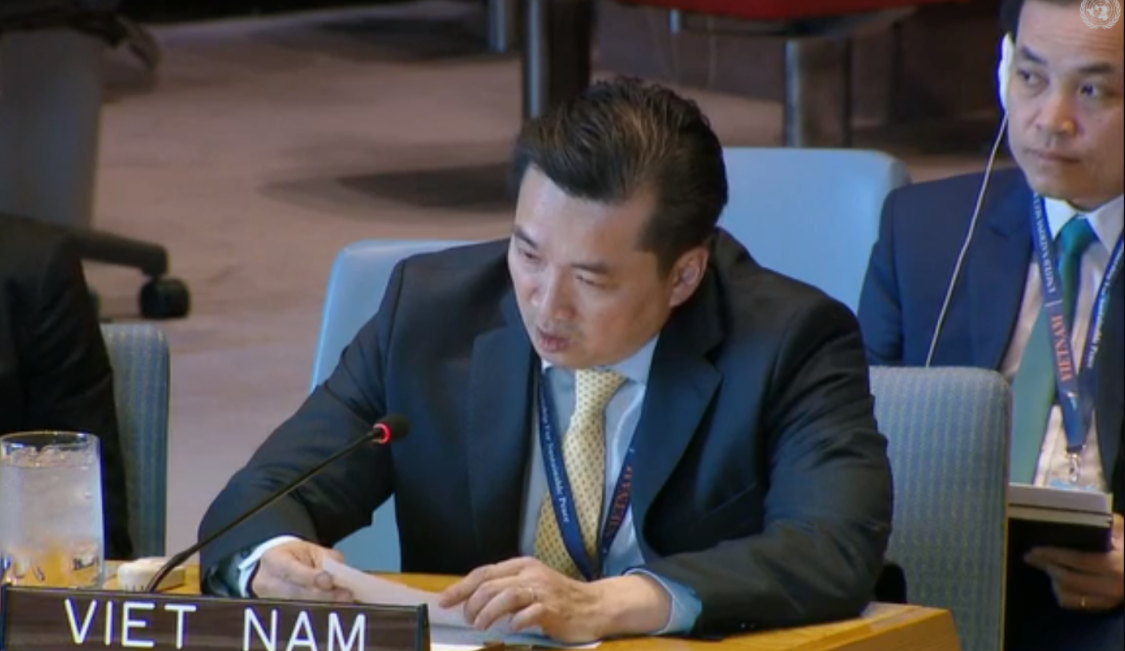 Vietnam calls for UNSC's leadership in fighting COVID-19. (Photo: Vietnam Mission in New York)
Vietnam calls for UNSC's leadership in fighting COVID-19
Ambassador Pham Hai Anh, Vietnamese Chargé d'Affaires to the United Nations, has urged the UN Security Council (UNSC) to remain united and demonstrate its leadership in building a more comprehensive and robust strategy to respond to the COVID-19 pandemic.
Addressing the UN Security Council's online meeting on January 25 to review the implementation of Resolution 2532 on COVID-19, Anh called on countries to strengthen their commitment to international cooperation, promote multilateralism, support the UN's central role, and build a resilient and stable global health system towards effectively controlling the pandemic.
He emphasized the importance of prioritizing the promotion of economic development and the enhancement of livelihoods for people, providing finance for development, and ensuring fair and equal access to vaccines. The Vietnamese diplomat proposed to set up a monitoring mechanism for the implementation of the ceasefire and promote the mediation role of special representatives of the UN Secretary-General and regional organizations in resolving conflicts.
Valerie Mai