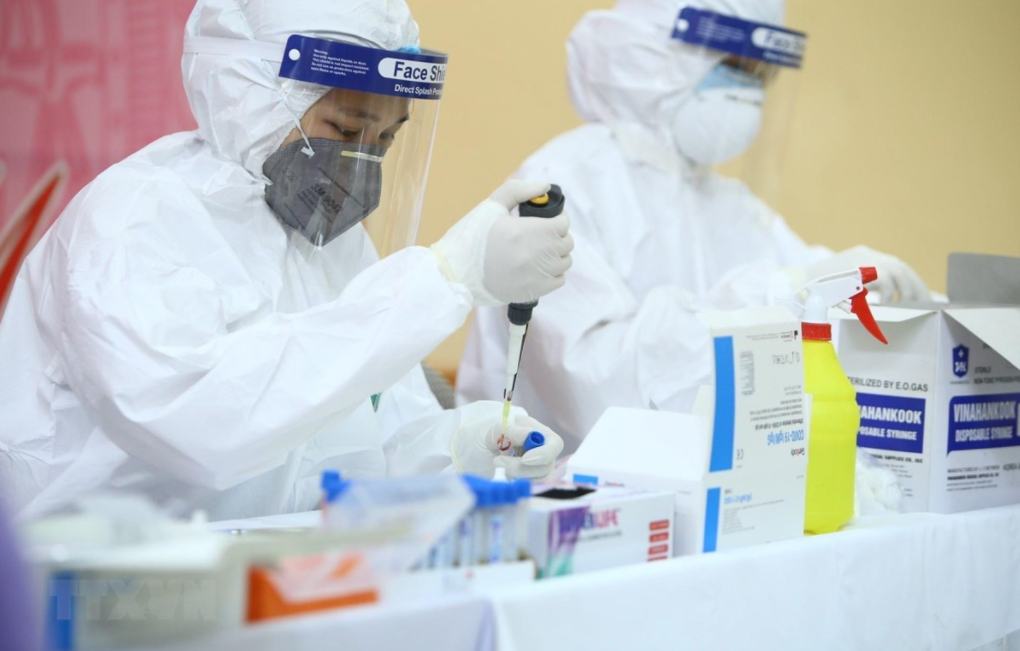 Four imported COVID-19 cases recorded. (Photo: VNA)
Four imported COVID-19 cases recorded
Vietnam recorded four new imported cases of COVID-19 during the past 24 hours, all of them are Vietnamese citizens returning from abroad and being quarantined upon their arrival, according to the National Steering Committee for COVID-19 Prevention and Control.
The new cases brought the national tally to 1,544. The number of recovered patients reached 1,406 after four were given the all-clear on January 20, while fatalities remain at 35. Among patients under treatment, 14 have tested negative for SARS-CoV-2 once, 10 twice and eight thrice.
A total of 18,168 people who had close contact with COVID-19 patients or arrived from pandemic-affected regions are staying in quarantine nationwide.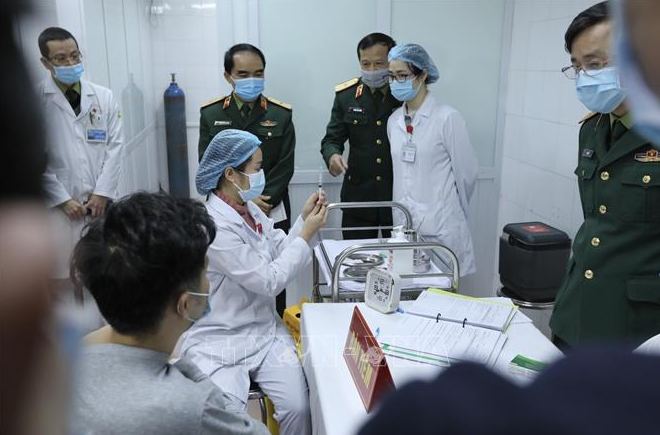 Second 'made in Vietnam' vaccine reaches human trial stage. (Photo: Vietnamnet)
Second & Third Vietnam vaccines reach human trial stage
According to the Ministry of Health, on the morning of January 21, the clinic trial of Covivac COVID-19 vaccine will be held in Hanoi. This is the second "made in Vietnam" vaccine approved by the Ministry of Health for human testing.
The research implemented by the Central Institute of Hygiene and Epidemiology and Hanoi Medical University includes 3 phases. The first shot of Covivac vaccine is expected to be carried out on February 20. There will be 120 volunteers to be vaccinated, in order to evaluate the safety and the most effective dose.
Covivac vaccine was researched and developed by the Institute of Vaccines and Medical Biologicals (IVAC, Ministry of Health) in Nha Trang. Dr. Duong Huu Thai, Director of IVAC, said phase 1 of the clinical trial, which will last for 3 months, is expected to include 120 volunteers, aged 18 - 59. If the trial stages go well, Covivac will be licensed to go into production in early 2022, with an initial capacity of about 60 million doses per year.
A third COVID-19 vaccine developed by Vietnam is scheduled to be tested on humans at the end of March, the Ministry of Health said on January 19. The vaccine is developed by Vaccine and Biological Production No. 1 (VABIOTECH). According to Associate Professor Dr. Chu Van Men, Director of the Military Medical University's Centre for Clinical Trials and Bioequivalence, Vietnam expects to collect all necessary data on clinical testing by the end of 2021 before it can consider mass vaccination.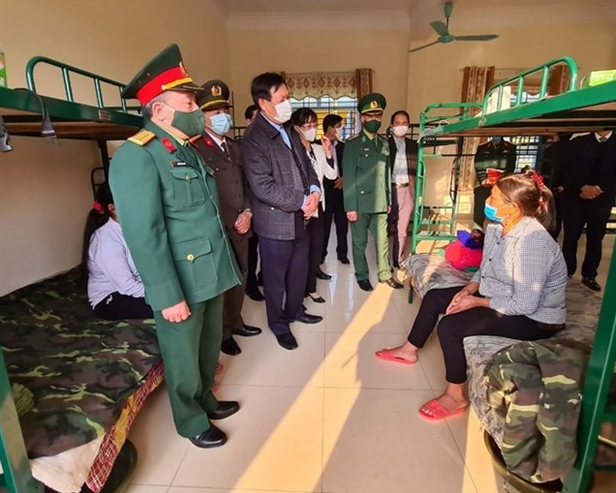 Experts call to strengthen COVID-19 prevention during Lunar New Year. (Photo: VNA)
Experts call to strengthen COVID-19 prevention during Lunar New Year
The COVID-19 pandemic has been well controlled in Vietnam, but risks of an outbreak are still present, especially with the Tet (Lunar New Year) holiday approaches, leading experts to warn that people need to strictly abide by preventive regulations.
Associate professor Tran Dac Phu, the senior advisor to the Vietnam Emergency Operations Centre, told Ha Noi Moi (New Hanoi) newspaper that the current risk of infection was mainly due to a lack of strict control of entry and lax quarantining. Each ministry, branch, and locality must continue to seriously implement pandemic prevention and control measures, he said, adding that along with the strict control and prevention of illegal entry, local authorities and police need to closely monitor border areas, especially land borders.
Along calling on provincial and municipal health departments to strictly implement COVID-19 pandemic prevention and control measures, Minister of Health Nguyen Thanh Long urged the entire health sector to consider pandemic prevention an immediate and long-term central task. There are only about 20 days until Tet, so more people are out and about shopping. To ensure safety, Tran Van Chung, deputy director of the Hanoi Department of Health, said that inspectors would focus on checking food businesses' COVID-19 prevention and control in supermarkets, restaurants, shopping malls, and markets. Those that fail to comply with pandemic preventive measures would be penalized.
Valerie Mai