Vietnam COVID-19 Updates (Jan 30): 54 new cases, localities take action against new surge
Vietnam reported 54 new COVID-19 cases, including one imported case quarantined upon arrival. Many northern Vietnamese localities decided to cancel crowded spring festivals, suspend sports and entertainment activities as the country faces a fast-spreading Covid-19 outbreak.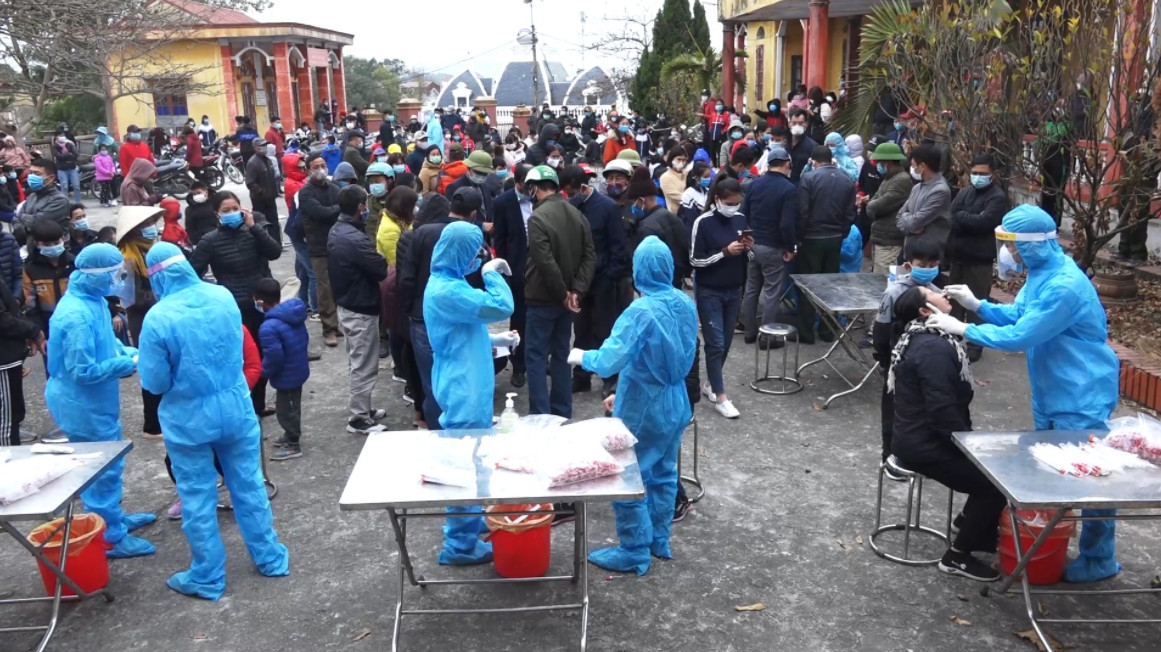 Photo: VN Express
Vietnam reports 54 more COVID-19 infections, including one imported case
Vietnam reported 54 new COVID-19 cases, including one imported case quarantined upon arrival, announced by the National Steering Committee for COVID-19 Prevention and Control. Among the community transmitted infections, the northern province of Hai Duong recorded 48 cases, while one was detected in northern Bac Ninh province, one in Hanoi, and three in the northern coastal province of Quang Ninh.
All the patients are epidemiologically related to the Chi Linh outbreak in Hai Duong. According to the committee's Treatment Sub-committee, additional 18 patients were given the all-clear on the day, raising the total number of recoveries to 1,448. Among those still under treatment, five have tested negative for SARS-CoV-2 once, three twice and eight others thrice.
To date, Vietnam has reported 1,705 infections, including 839 locally-transmitted cases. The Health Ministry asked people working in POYUN Company in Chi Linh city in January, and those on board flights from/to Van Don International Airport in Quang Ninh from January 15 to go to their nearest medical clinic or call the health ministry's hotline 1900 9095 as well as local health departments' hotlines for support and consultancy.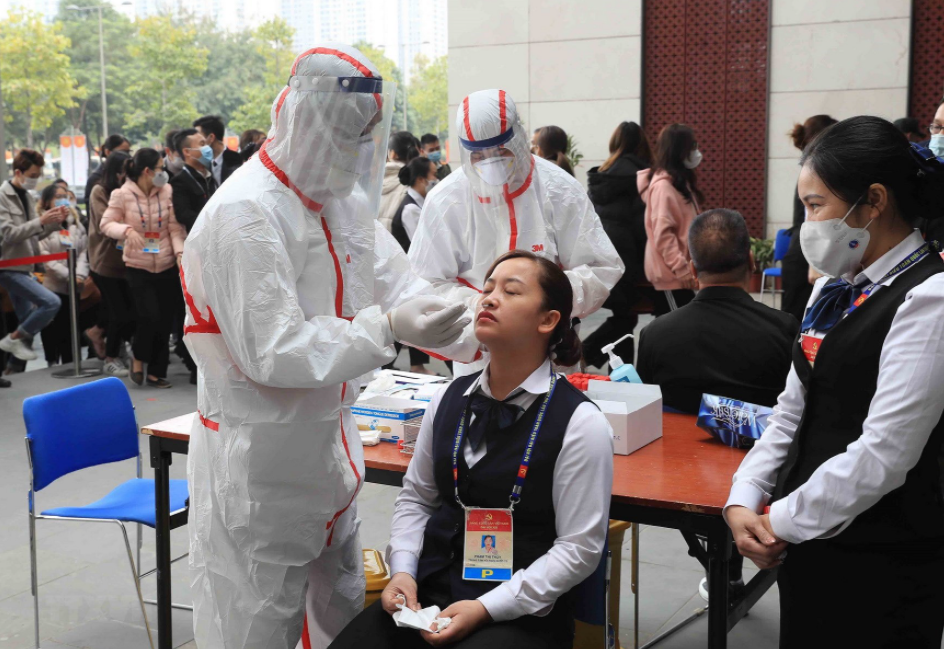 Photo: VNA
Ho Chi Minh City: Recovered COVID-19 patient tests positive again
An eight-year-old girl in Ho Chi Minh City's Thu Duc city has tested positive again for the coronavirus after completing her quarantine and being given the all-clear. The girl and her parents landed at the city's Tan Son Nhat International Airport from the US on December 27. Following a positive COVID-19 test result, she was treated at the Cu Chi COVID-19 treatment hospital before recovering and going home to Thu Duc.
On January 28, her two samples for testing showed positive again. The girl then returned to the hospital for further treatment, while part of the apartment block where she lives has been closed for disinfecting and for collecting samples for testing.
On January 29, the HCM City Department of Health issued a dispatch asking all units to reactivate their pandemic prevention and control systems and cancel all mass gatherings until further notice.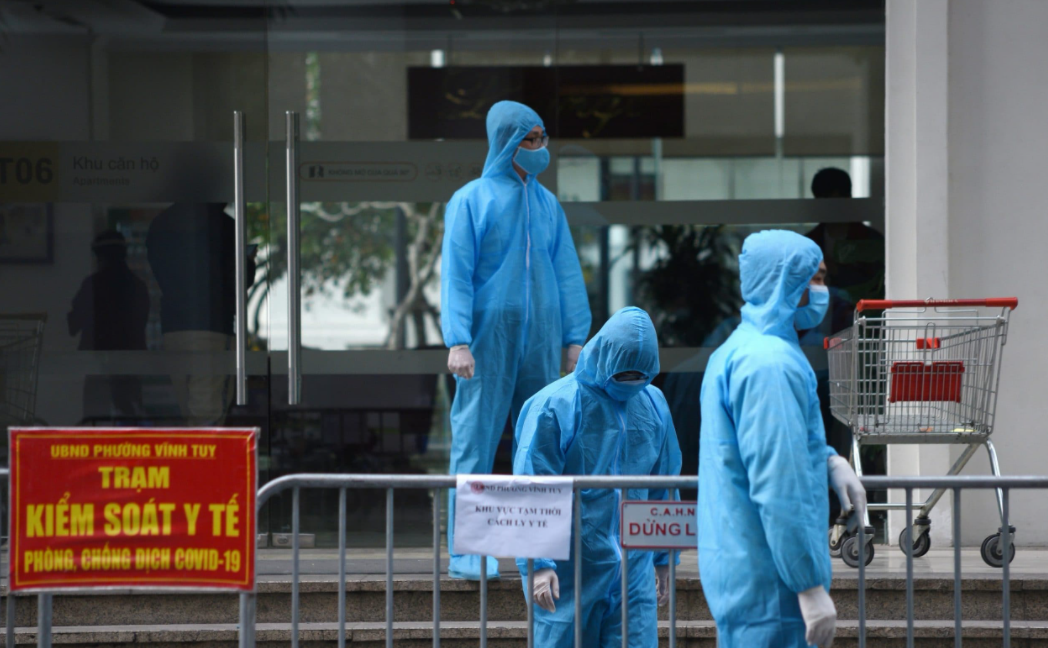 Photo: Telegraph
Localities take action as Vietnam's new Covid-19 outbreak spreads
Many northern Vietnamese localities decided to cancel crowded spring festivals, suspend sports and entertainment activities as the country faces a fast-spreading Covid-19 outbreak.
Hanoi cancels Tet events: Authorities in Hanoi, where one patient was confirmed Friday morning, has called on people to avoid large gatherings and cancel year-end parties amid rising fears of the latest outbreak. Hanoi authorities said if the Covid-19 outbreak turned complicated in the capital, all festivals and events for Tet would be canceled. Hanoi is less than two hours from Hai Duong, currently the biggest hotspot with 77 cases, and a major transport link to northern localities.
Bac Ninh warns against gatherings: Bac Ninh Province, home to foreign-invested tech giants like Samsung and LG, suspended entertainment facilities like karaoke parlors, bars, dance clubs from Friday while all cultural, sports, and crowded arts events were prohibited. Provincial authorities also banned Tet festivals to avoid large gatherings. The latest outbreak comes just two weeks before Tet, Vietnam's biggest and most important festival, an occasion for family reunions and home parties.
Hai Duong sets up field hospitals: Two field hospitals with a combined capacity of treating 600 COVID-19 patients have been set up in northern Hai Duong province within just 24 hours. One of them was built at the medical center of Chi Linh city and staffed by 45 doctors and about 70 nurses who can provide treatment for 200 patients. The hospital has admitted 31 patients, including one with underlying diseases and two pregnant women. The other one, converted from the Hai Duong Medical Technical University with 210 beds, is treating 26 COVID-19 patients.
Quang Ninh releases social distancing order: The town of Dong Trieu in northern Quang Ninh province will be subject to social distancing measures over the next 25 days, according to an official dispatch from the provincial People's Committee on January 29. The order takes effect from midday on January 29 to midday on February 23.
All flights from and to Covid-19 hit provinces suspended: Vietnam's Ministry of Transport has ordered the suspension of all passenger and cargo flights from and to the northern border province of Quang Ninh, where many COVID-19 cases were recently detected in the community. In addition, authorities of Quang Ninh and its neighboring Hai Duong province are asked to decide on the halt, delay, and adjustment of the frequency of intra- and inter-provincial passenger road transport in accordance with the real situation, except for official purposes and necessary cases.
Aviation authority sets up COVID-19 hotline: The Civil Aviation Authority of Vietnam has set up a hotline, on 024 3872 7912, to address bottlenecks in the implementation of COVID-19 prevention and control measures. Aviation agencies nationwide have been urged to strictly observe the Prime Minister's dispatch on COVID-19 prevention and control as well as measures to repel the spread of the pandemic.