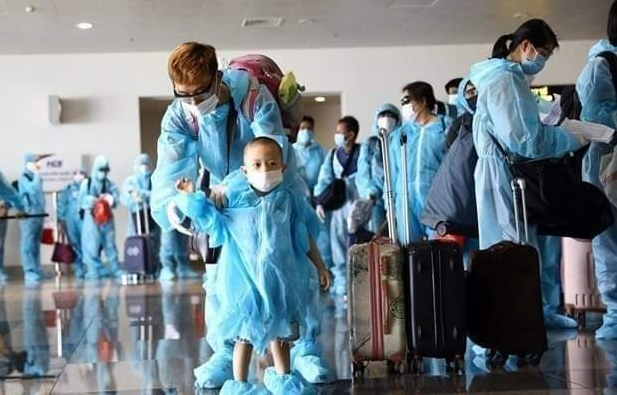 Vietnam records 12 new imported COVID-19 cases. (Photo: VNA)
Vietnam records 12 new imported COVID-19 cases
Vietnam recorded 12 new imported COVID-19 cases in the last 24 hours, bringing the total number of infections to 1,494, according to the National Steering Committee for COVID-19 Prevention and Control. All of the new cases are Vietnamese citizens who returned home from South Africa, Mexico, and the US. They have been quarantined upon their arrival.
According to the subcommittee for treatment, as many as 1,339 patients have fully recovered from the disease while the number of related deaths is still kept at 35. Among the patients undergoing treatment across the country, nine have tested negative for the virus once, six others twice, and five thrice.
As many as 18,743 people who had close contact with COVID-19 patients or entered Vietnam from pandemic-hit regions are currently quarantined nationwide, including 150 in hospitals, 17,008 in state-designated establishments, and 1,575 at their residences.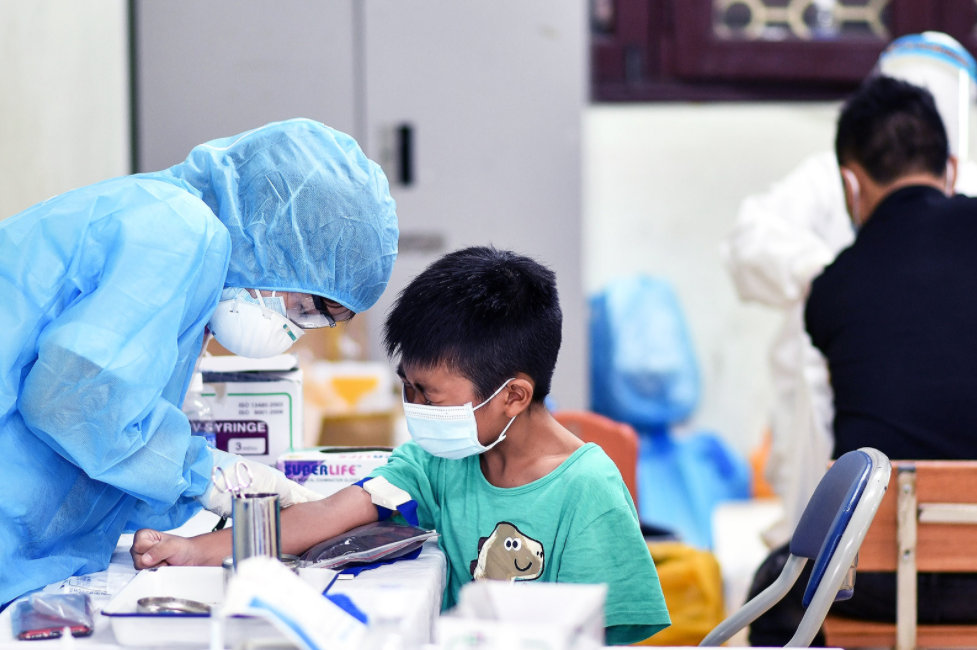 Tighter COVID-19 prevention measures needed during lunar New Year. (Photo: Getty)
Tighter COVID-19 prevention measures needed during lunar New Year
In a new directive issued on January 2, the Ministry of Health requested the local health departments to intensify inspections and supervisions over entry conditions and procedures, and medical quarantine to early detect and treat any infections with a view to preventing the coronavirus from spreading.
The departments should take actions to increase the responsibility and awareness of each medical worker in disease prevention and control, carry out specific disease prevention plans and scenarios, and assign tasks for specific individuals and units in case any infection is detected. They were also asked to instruct district and commune health units to coordinate closely with local authorities and the police to monitor those under quarantine at civil facilities and at home or those who have completed their period at concentrated quarantine establishments as regulated by the Health Ministry.
The ministry required the local health departments to intensify inspections over disease prevention and control, and allocate personnel to be on duty around the clock on Tet holiday – the longest and biggest annual festival in Vietnam which will fall in the middle of February. It is also necessary to work with the media to encourage the public to follow the ministry's measures to prevent Winter-Spring diseases as well as its 5K message.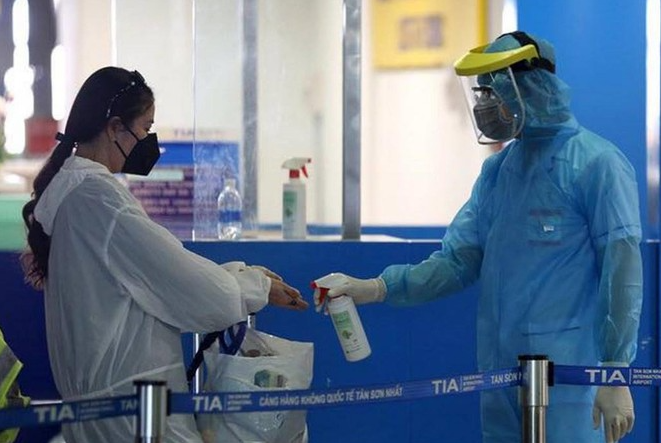 Experts call for tightening quarantine measures after Vietnam reported 1st new strain COVID case. (Photo: Tien Phong)
Experts call for tightening quarantine measures after Vietnam reported 1st new strain COVID case
Regarding patient 1435 (female, Tra Vinh, returning from the UK) who was infected with the new SARS-CoV-2 virus variant, medical experts believe that quarantine regulations should be tightened as the new strain has a more rapid rate of spreading.
According to Dr. Truong Huu Khanh, the new strain of SARS-CoV-2 is a sign that they are gradually changing to adapt to humans. Dr. Le Quoc Hung said that the previous strain of SARS-CoV-2 usually took about 5 days to transmit the disease, while the new strain only took 3 days. Therefore, experts suggested, in order to prevent the spread of new virus strains, strict testing and isolation should be ensured, especially during the Lunar New Year when the number of people entering Vietnam illegally had the risk increases.
Sources from the Vietnam Aviation Authority- Ministry of Transport said that so far, no flight has been permitted to bring Vietnamese citizens from countries around the world to their home in January 2021. In order to effectively control another possible COVID-19 break, it is essential that citizens strictly adhere to the Ministry of Health's instruction on 5K message: Khau trang (facemask)- Khu khuan (disinfection) - Khoang cach (distance)- Khong tu tap (no gathering) – Khai bao y te (health declaration).
Valerie Mai