Vietnam COVID-19 Updates (March 11): Vietnam has no new cases to report
The Ministry of Health this morning did not record any new positive cases of COVID-19. The total number of community infections over the past month stays at 895.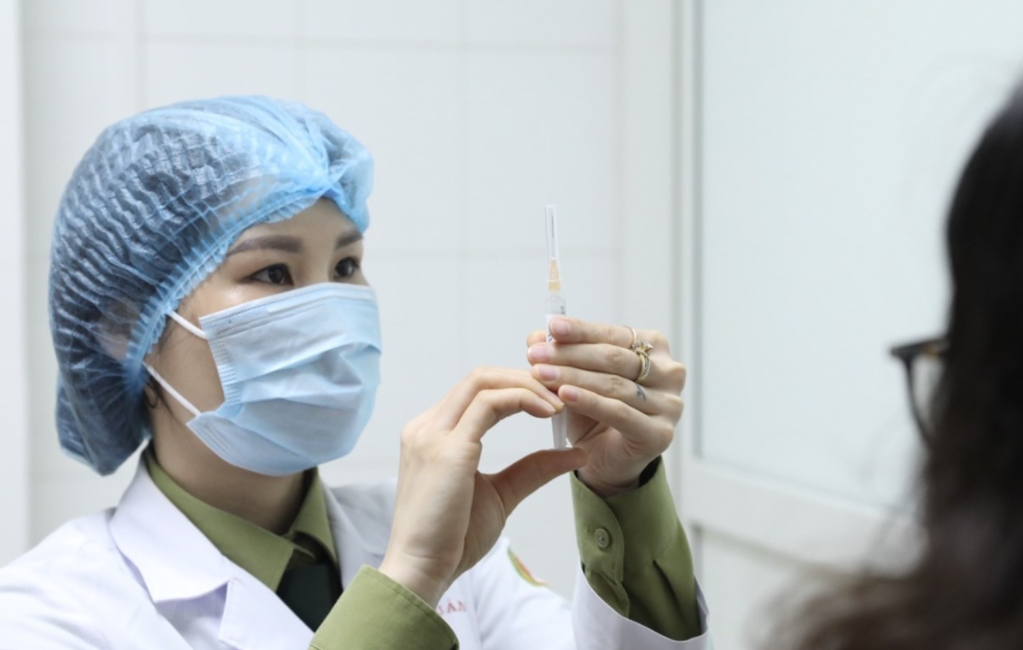 Photo: VNA
Vietnam has no new cases to report in the morning
Vietnam confirmed three more COVID-19 infections over the past 12 hours to 6 pm on March 10, including two imported cases, according to the Ministry of Health. The two imported were quarantined in Ho Chi Minh City and the Mekong Delta province of Long An right upon their arrival, while the other case was recorded in the northern province of Hai Duong.
Meanwhile, The Ministry of Health this morning did not record any new positive cases of COVID-19. The total number of community infections over the past month stays at 895.
Vietnam started anti-Covid-19 vaccination on March 8. As of this morning, 955 people have been injected. WHO recommends that countries not rely solely on immunization programs and abandon the basic public health measures that are fundamental to dealing with the pandemic.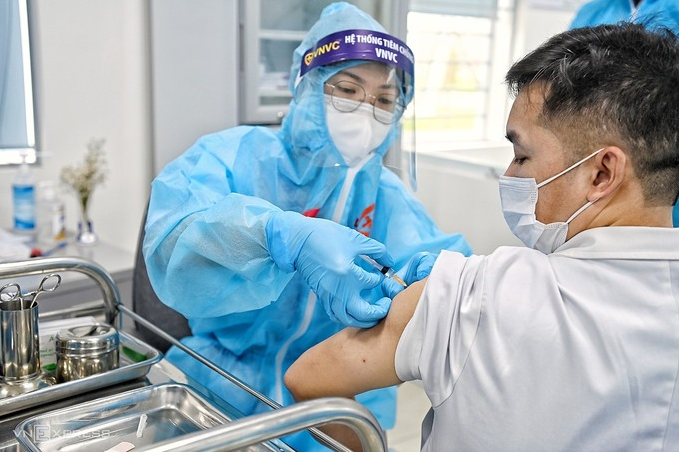 Photo: VN Express
Nearly 503 billion VND added to the COVID-19 prevention and control budget
A total of 502.9 billion VND (21.8 million USD) is to be officially added to the 2021 State budget expenditure estimate serving COVID-19 prevention and control efforts. According to the Prime Minister's newly-issued Decision No 314/QD-TTg on the matter, the money will be sourced from the central budget reserve for 2021.
It will be channeled to the Ministry of Health for the further purchase of related materials, chemicals, bio-products, and medical equipment, in line with options approved by the National Steering Committee for COVID-19 Prevention and Control last year. The ministry is in charge of managing and using the fund in a legal, efficient, and transparent manner.
Photo: VNA
HCM City's Hospital for Tropical Diseases receives aid to serve COVID-19 treatment
Tuoi Tre (Youth) Newspaper in conjunction with the Ho Chi Minh City Young Entrepreneurs Association on March 10 presented medical equipment worth 6.5 billion VND (282,600 USD) to the HCM City Hospital for Tropical Diseases to serve its treatment for COVID-19 patients. The equipment included an extracorporeal membrane oxygenation (ECMO) machine, two continuous dialysis machines, and two monitors, which were purchased with funds donated by individuals, businesses, readers of the Tuoi Tre Newspaper.
In the first phase, the program received 28.2 billion VND in cash and kind to support various activities, including presenting medical equipment, awarding scholarships, donating capital to pandemic-affected people, support frontline forces in the fight against the pandemic, Chu said. Besides the program, in February 2021, Tuoi Tre Newspaper launched another campaign to raise funds for buying COVID-19 vaccines. As of March 9, the campaign has raised more than 6.3 billion VND from readers, businesses, and organizations nationwide.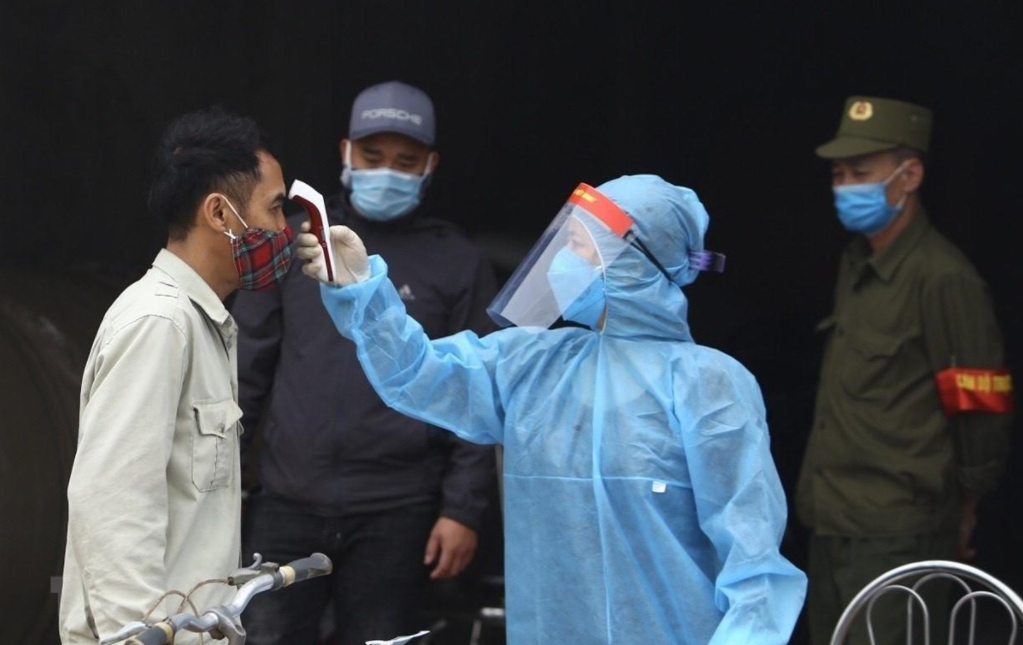 Photo: VNA
Hanoi to test 4,000 people at risk of contracting COVID-19
About 4,000 people who work in industrial zones, coach stations, restaurants, or live in apartment buildings that accommodate many foreigners in Hanoi will be tested for SARS-CoV-2 by March 19. The testing aims to help the city's authorities detect COVID-19 cases in the community early, particularly in high-risk areas like restaurants, coach stations, factories, or areas where many foreigners reside.
According to the city's health department, the tests will be conducted first in residential areas in Nam Tu Liem district and An Khanh Industrial Zone in Hoai Duc district on March 11 and March 12. People in other districts will be tested from March 15 to March 19. Under the plan, 1,500 workers in four industrial zones – Bac Thang Long, Phu Nghia, An Khanh, and Quang Minh will be tested for SARS-CoV-2.
An additional 1,600 people who live or work in nine buildings will be tested, including the Golden West Lake Apartment building in Tay Ho district, Imperia Garden in Thanh Xuan district, Splendora Urban Area in Hoai Duc district, PVI Building in Cau Giay district, Cornerstone Building in Hoan Kiem district, Golden Palace Keangnam, My Dinh New Urban Area and Vinhomes Sky Lake in Nam Tu Liem district. At each of the five coach stations in the city, 100 workers will be randomly tested for SARS-CoV-2.
New patients brought the total count in the country to 2,529, including 1,588 domestically-transmitted cases. The ministry reported that a total of 2,004 patients had been given the all-clear from the coronavirus SARS-CoV-2 so far, and the fatalities remained at 35.
Among the active patients undergoing treatment, 48 tested negative for the virus once, 42 twice, and 118 thrice.
As many as 44,540 people who had close contact with confirmed COVID-19 patients or entered Vietnam from pandemic-hit regions are being quarantined across the country, including 497 in hospitals, 15,065 in other establishments, and 28,978 at home.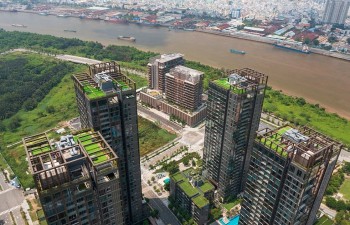 Economy
Vietnam Business & Weather Briefing (August 11): Vietnam to increase coal imports in 2025-2035 period, ten tonnes of Vietnamese longan exported to Australia.