Vietnam COVID-19 Updates (March 8): No new cases in the morning
No new cases of COVID were reported in the morning of March 8, according to National Steering Committee for COVID-19 prevention and Control.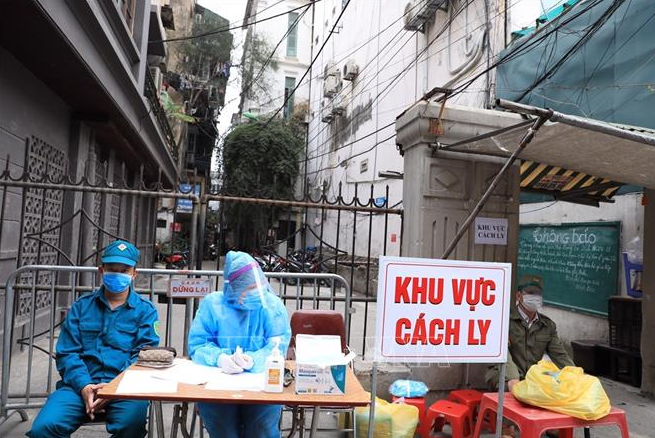 No new cases in the morning. (Photo: VGP)
No new cases in the morning
From 6 pm on March 7 to 6 am on March 8, Vietnam did not record any new cases of COVID-19. Vietnam recorded 3 new COVID-19 infections over the past 12 hours to 6 pm on March 7, according to the National Steering Committee for COVID-19 Prevention and Control.
The new cases included 2 imported who were quarantined in Bac Ninh province right after their arrival and one in Hai Duong province.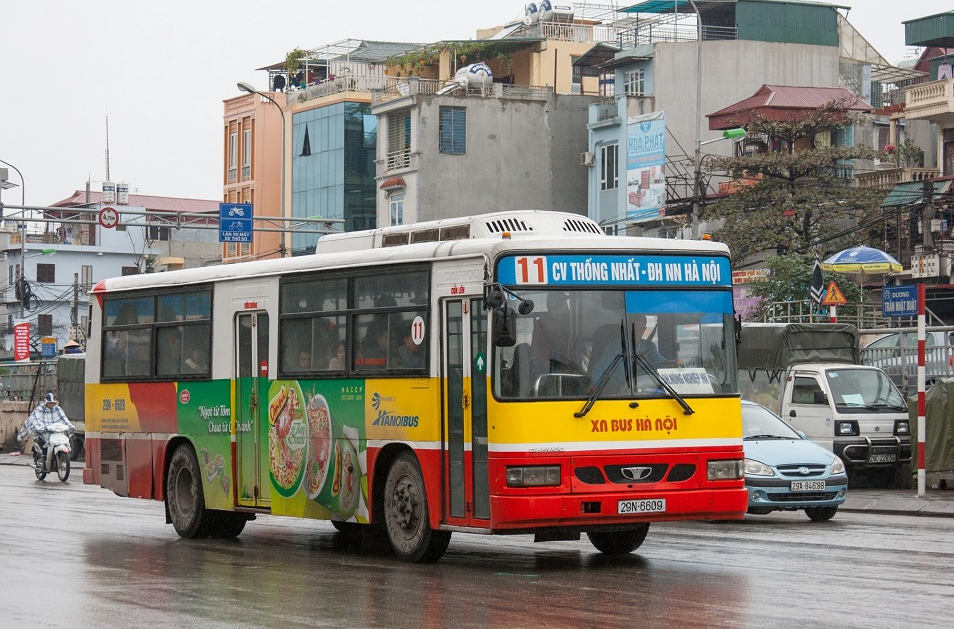 Hanoi removes restrictions on public buses. (Photo: Voyages)
Hanoi removes restrictions on public buses
The Hanoi Department of Transport has given instructions on removing restrictions for passengers on public passenger transport, which came into effect from 0:00, on March 8. Accordingly, from the above point of time, the city's public buses, contract cars, passenger cars, taxis, buses ... would not anymore ask passengers to sit in distance.
However, the Department of Transport asked to continue to comply with the prevention and control measures of the COVID-19 pandemic under the guidance of the Ministry of Health and strictly implement measures to ensure medical safety.
Transport enterprises, vehicle owners must ask drivers and service staff on vehicles to wear masks properly. The vehicles must have hand sanitizer solutions (at least 60% alcohol content), disinfectant solutions, garbage cans with a lid. Transporters and bus station operators must make a medical report using the QR Code.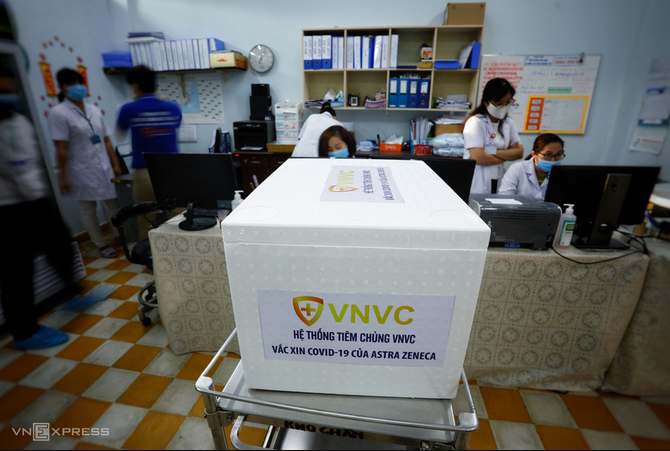 First vaccination sites deployed on the morning of March 8. (Photo: VN Express)
First vaccination sites deployed on the morning of March 8
At 6:15 am this morning, a car carrying 3 boxes of Covid-19 vaccine left VNVC's warehouse in Phu Nhuan district to the Hospital for Tropical Diseases of Ho Chi Minh City. Three boxes of vaccines were immediately put into cold storage. The pharmacy department, Hospital for Tropical Diseases of Ho Chi Minh City, to ensure storage at 2-8oC.
At the same time, in Hanoi, specialized vehicles also brought vaccines to the Central Hospital for Tropical Diseases 2, to prepare for the injection. It is expected that at 8:00 am, the first doses of the Covid-19 AstraZeneca vaccine would be injected into the medical forces at the front lines in Hai Duong, Hanoi, and Ho Chi Minh City.
During the Conference on implementing vaccine vaccination against Covid-19, on March 6, Associate Professor Duong Thi Hong, Deputy Director of National Hygiene and Epidemiology, emphasized that each location will inject no more than 100 people in one vaccination session, to ensure vaccination safety. Immunization history will be updated and tracked on electronic health records. Access to this record is available to both healthcare facilities and patients.
New patients brought the total count in the country to 2,512, including 1,585 domestically-transmitted cases. The Treatment Subcommittee reported that a total of 1,920 patients had been given the all-clear from the coronavirus SARS-CoV-2 so far, and the fatalities remained at 35. Among the active patients undergoing treatment, 65 tested negative to the virus once, 57 twice, and 137 thrice.
As many as 45,219 people who had close contact with confirmed COVID-19 patients or entered Vietnam from pandemic-hit regions are being quarantined across the country, including 506 in hospitals, 14,266 in other establishments, and 30,446 at home.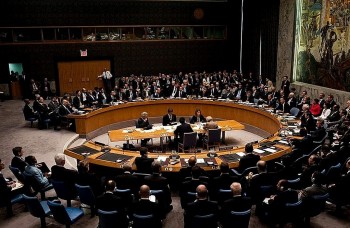 Friendship
The "International Day of Women in Diplomacy" is recently adopted by the United Nations (UN), which is to be celebrated every year on June 24. UN General Assembly Abdulla Shahid said that the resolution opened the door to discuss the challenges of women in diplomacy face, to celebrate women in diplomacy and to inspire the next generation.