Vietnam COVID-19 Updates (March 9): No new cases in morning, HCMC reopens most services
Ho Chi Minh City will continue the closure of discos, bars, karaoke parlors to ensure safety amid COVID-19 pandemic, while other service business types will be resumed from March 9.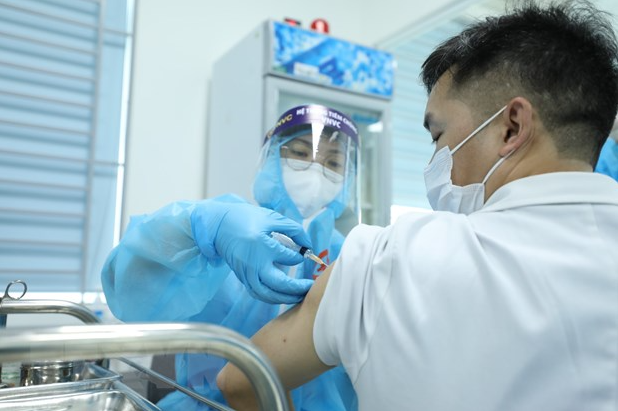 Photo: VNA
No new cases in the morning of March 9
The Ministry of Health this morning did not record any positive cases of COVID-19 this morning. Meanwhile, Covid-19 hotspot Hai Duong recorded one new case Monday evening, taking the community transmission tally in Vietnam's latest outbreak to 893. The new case in Hai Duong is a person who has been quarantined since Feb. 14, following contact tracing protocol. The patient is being treated at a field hospital in the northern province.
Monday evening also saw 11 new imported cases who came to Vietnam from Taiwan, South Korea, and the Philippines. They'd been quarantined upon arrival. With the latest addition, the number of community transmissions confirmed since the country's latest outbreak began on Jan. 28 is 893, led by Hai Duong with 709 cases, followed by Quang Ninh (61), Ho Chi Minh City (36), and Hanoi (35).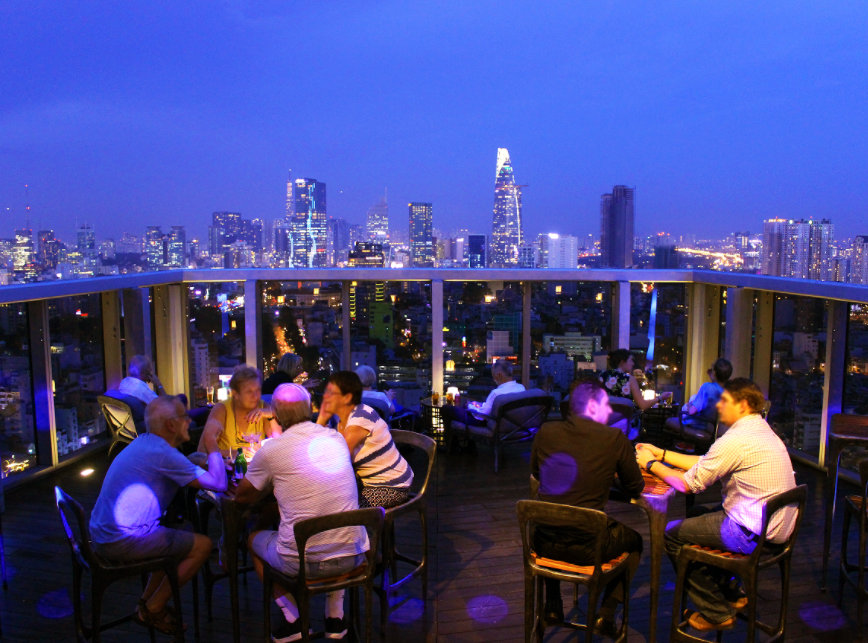 Photo: Pullman
HCM City reopens most service, except for discos, bars, karaoke parlors
Ho Chi Minh City will continue the closure of discos, bars, karaoke parlors to ensure safety amid the COVID-19 pandemic, while other service business types will be resumed from March 9. Under a dispatch issued by the Chairman of the city People's Committee on March 8, the city leader asked heads of departments, sectors, and agencies to localities to continue strictly implementing directions of the Prime Minister, the National Steering Committee on COVID-19 Prevention and Control as well as the Health Ministry and the city in pandemic prevention and control measures, including the "5K message".
Locals are advised to strengthen COVID-19 prevention and control measures, especially in wearing a facemask in public places, washing hands, and keeping a safe distance. The city leader asked the Department of Information and Communications to strengthen communications on measures to prevent the spreading of COVID-19, especially the "5K message".
So far, HCM City has seen 210 COVID-19 infections, including 68 domestically-transmitted cases. The city has spent 26 days without any new infections.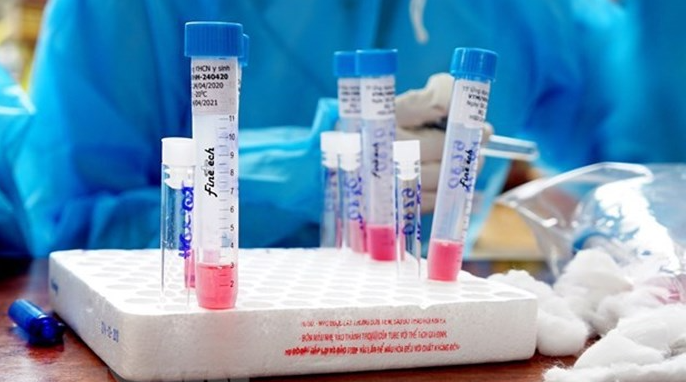 Photo: Vietnam Plus
Vietnam proposes IMO prioritize sailors in COVID-19 vaccinations
Vietnam has proposed the International Maritime Organisation (IMO) consider the issuance of regulations on prioritizing COVID-19 vaccinations for sailors regardless of their nationalities, thus minimizing the risk of a pandemic spreading among the group. The proposal was put forth in a letter from Nguyen Xuan Sang, Director of the Vietnam Maritime Administration and Deputy Secretary-General of the IMO Vietnam, to IMO Secretary-General Kitack Lim regarding initiatives on creating favorable conditions and ensuring the utmost safety for sailors amid the COVID-19 pandemic.
Sang held that amid complicated developments of the pandemic, it is crucial for governments of IMO member countries to issue policies to include maritime workers to their prioritized lists for COVID-19 vaccinations while administrating the vaccines on sailors and maritime workers of vessels docking at ports under their management.
Agreeing with Sang's proposal, the IMO Secretary-General Kitack Lim suggested that the officer put the proposal into discussion during the 103rd meeting of the IMO's Maritime Safety Committee which is slated for May 5. Lim said that the IMO will create the best conditions for discussions with its member countries and representatives of the maritime sector representatives as well as the UN agencies and relevant parties to build a vaccination coordination strategy. Meanwhile, sailors, maritime enterprises, and maritime transport associations have submitted requests to authorized agencies, asking for prioritized COVID-19 vaccinations for sailors working onboard cargo vessels.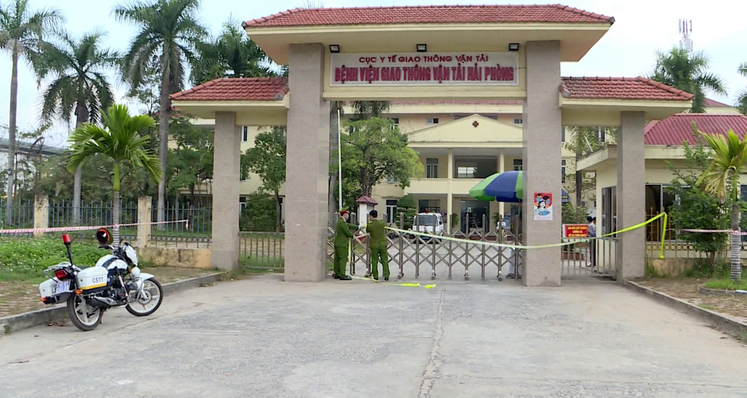 Photo: MOH
Hai Phong removes blockage at Transport Hospital
From 0:00 on March 9, Hai Phong Transport Hospital will be reopened after 14 days of blockade due to a case of COVID-19. Previously, on February 21, 1 positive sample for SARS-CoV 2 was detected. The patient was a nurse working in Transport Hospital. After that, Hai Phong Center for Preventive Medicine discovered 1 more positive sample of COVID-19, who is her boyfriend and also worked at this hospital.
Determining that this is a cluster of cases related to the outbreak in Cam Giang district of Hai Duong, with high exposure and transmission risk to other health workers and patients in the hospital, Hai Phong Department of Health ordered blockage of Transportation Hospital from February 22nd and drastically implement pandemic prevention measures
It is known that up to the present time, there have been 13 days in Hai Phong with no new cases of COVID-19 found in the community.
Vietnam has registered 2,524 Covid-19 cases so far, including 1,920 recoveries and 35 deaths. A total of 45.219 people are currently in isolation for having close contact with or passing through pandemic-hit areas. Among patients going under treatment, 65 have received their first negative test results, 57 had their second, and 157 had the third.
On Monday, a total of 377 medical and other frontline workers in HCMC, Hanoi, and Hai Duong received a dose of the AstraZeneca vaccine. None showed any adverse reactions as of that afternoon, according to the Health Ministry. The National Hospital for Tropical Diseases in Hanoi has so far vaccinated 66 people, the HCMC Hospital for Tropical Diseases, 104, and Hai Duong, 207.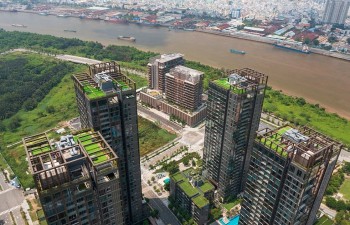 Economy
Vietnam Business & Weather Briefing (August 11): Vietnam to increase coal imports in 2025-2035 period, ten tonnes of Vietnamese longan exported to Australia.