Vietnam Covid-19 Updates (May 9): 93 new cases in the last 24 hours
With the Covid-19 outbreak worsening, mass testing of the population is the only way to detect infections, Minister of Health Nguyen Thanh Long has said.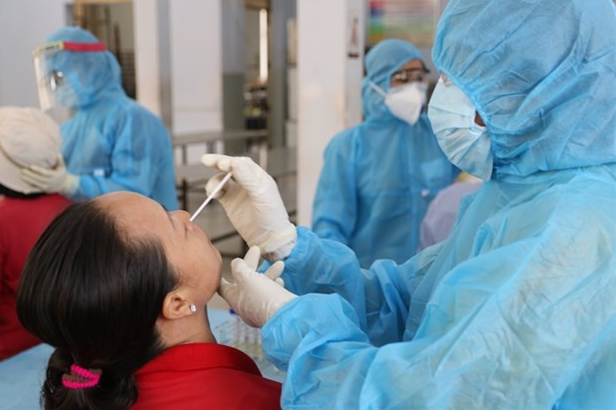 Photo: VNA
93 new cases in the last 24 hours
A total of 93 new cases were found in Vietnam in the last 24 hours. Among them, fifteen domestic cases of COVID-19 were recorded from 6pm May 8 to 6am May 9. Of the cases, six were detected at the second facility of the National Hospital for Tropical Diseases in Dong Anh, Hanoi, five in Bac Giang province, two in Lang Son, and one each in Dak Lak and Ha Nam provinces.
In addition, Vietnam recorded 78 new COVID-19 cases from 6am to 6pm May 8, including 65 domestically transmitted infections and 13 imported, the Ministry of Health said. The new patients were detected in the capital city of Hanoi (22), Bac Ninh (17), Da Nang (8), Vinh Phuc (7), Quang Ninh (1), Bac Giang (1), Hung Yen (3), Hai Duong (1), Thai Binh (1), Thua Thien-Hue (1), Nam Dinh (1) and Quang Nam (1) and Hai Phong (1).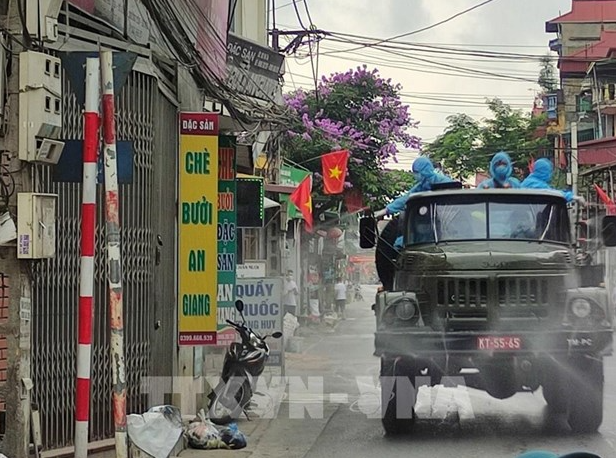 Photo: VNA
Health minister says mass testing 'vital' to combat latest Covid wave
With the Covid-19 outbreak worsening, mass testing of the population is the only way to detect infections, Minister of Health Nguyen Thanh Long has said. "This outbreak is at a highly alarming level because of multiple transmission sources and different strains of viruses that allow rapid infection, which make it difficult to control," he said at a meeting Friday.
The fourth wave of new coronavirus began on April 27 when the first case was confirmed. Since then at least five hotspots have been identified, mostly in the north, and the infection has spread to 19 cities and provinces, including Hanoi and HCMC. Worryingly, the sources of transmission for the outbreaks at Hanoi's frontline Covid medical facility, the National Hospital for Tropical Diseases, and Da Nang are still unclear. Most patients have been infected with the U.K. and Indian strains, which experts worldwide have said are "more concerning" due to their ability to spread much faster than those found in 2020.
It is highly possible that more hotspots would appear with new sources of transmissions, Long warned. "This is why mass testing is vital as it allows early detection of infections to locate the affected areas and contain the spread as soon as possible. "It is the only way."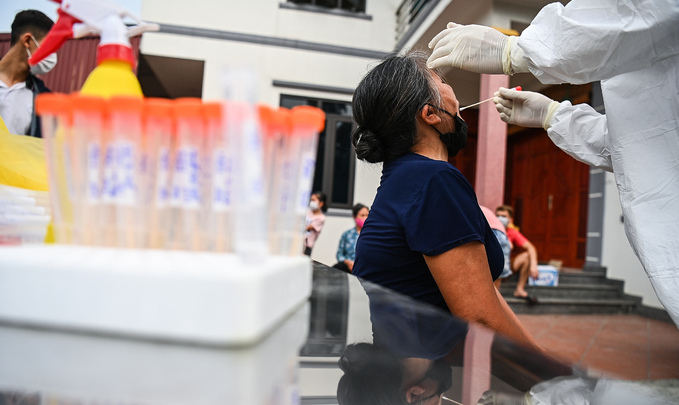 Photo: VN Express
HCM City strengthens COVID prevention measures in hospitals
Hospitals in the southern largest hub of Ho Chi Minh City are on high alert and are taking strict preventive measures against COVID-19 after tens of new cases were recorded at medical establishments in the capital city of Hanoi. All healthcare staff and others entering local medical facilities must have their temperature checked, fill out online health declaration forms, and wash their hands before entering. Hospitals will use only one entry and exit door, and will regularly disinfect the property. They will also ensure that all staff is tested for COVID-19. Most health workers and other staff have already been vaccinated as part of the recent national vaccination drive.
The city's Department of Health has instructed people to wear masks, have their body temperature measured, and fill out online health declaration forms when entering health facilities. The Ministry of Health has told health facilities throughout the country to strictly comply with its criteria for COVID-19 prevention and control at hospitals. Telemedicine should be used as much as possible, it said.
HCM City has set up many inspection teams for COVID-19 prevention and control in its districts and in Thu Duc city. The municipal People's Committee on May 6 approved the closure of educational establishments from kindergarten to high school, as well as professional education schools, starting on May 10. The schools will teach online for the rest of the 2020-2021 academic year, which ends on May 31. Most schools in the city have scheduled tests for the second semester earlier than scheduled. All tests will be completed by May 9.
The national count rose to 3,245, with 256 cases recorded since the latest resurgence that began on April 27. Meanwhile, 2,602 patients have been given the all-clear. The death toll remains at 35. Among patients still under treatment, 25 have tested negative for the coronavirus once, 22 twice and 17 thrice.
A total of 42,293 people are under quarantine nationwide, with 685 at hospitals, 22,810 in concentrated facilities, and 18,998 at home or their accommodations.
On May 8, an additional 30,678 people received COVID-19 vaccine shots, bringing the total number of vaccinated people to 832,635, who are mostly medical workers and those who work at the frontline in the fight against the pandemic.
Friendship
The project office of Zhishan Foundation Taiwan coordinated with the fund for children in north-central Nghe An province to award scholarships for students.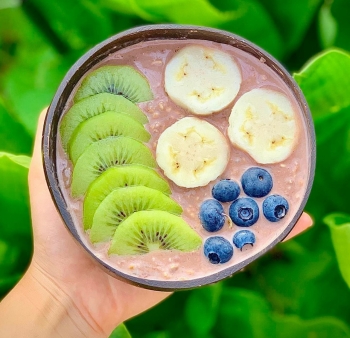 Handbook
Clean eating is not about eating clean or dirty food. It is about what benefical nutrition you consume. Check out 14 simple clean eating dishes to maintain your diet and fitness.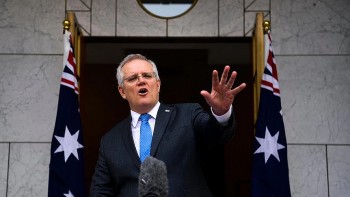 World
Scott John Morrison is an Australian politician serving as the 30th and current prime minister of Australia. He assumed office in August 2018 upon his election as leader of the Liberal Party.