Hanoi to offer free Covid-19 vaccination to residents aged 18-65
The move aims to cover 95% of vulnerable individuals in the city over the next two years, according to city leaders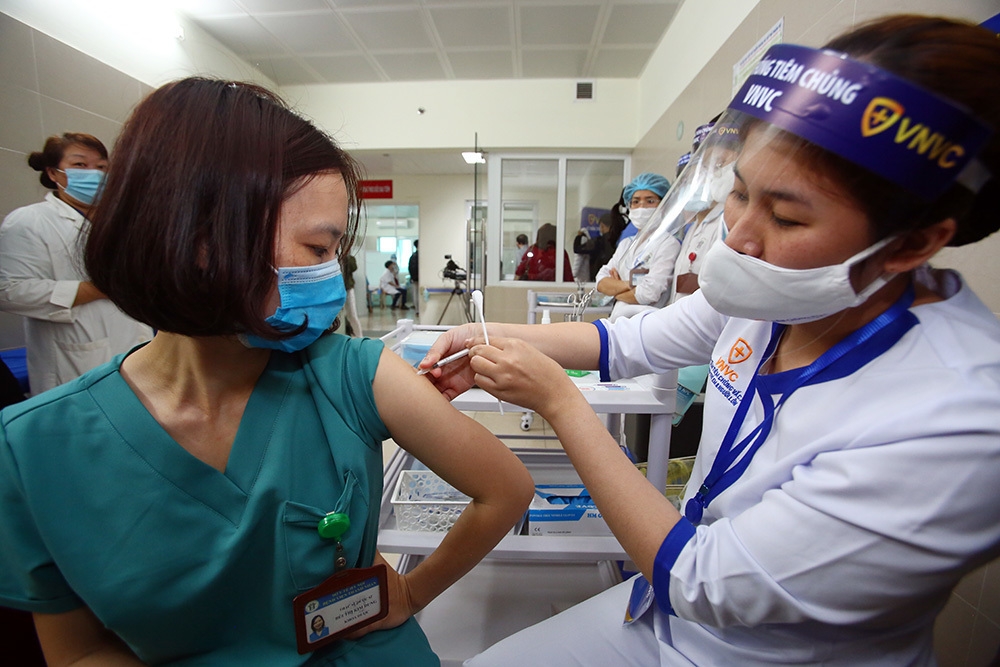 One of the first medical staff to get the Covid-19 vaccine in Hanoi (Photo: Vietnamnet)
Hanoi municipal authorities announced Friday that all residents aged 18 to 65 years will be given free inoculation against the coronavirus, which will be continually rolled out until late 2022.
Chu Xuan Dung, vice chairman of Hanoi People's Committee, signed the 2021-2022 plan for Covid-19 vaccination for Hanoians on May 7.
The first group will be prioritized people, including frontline medical personnel (those giving direct treatment to Covid-19 patients, and taking samples), Steering Committee for Covid-19 Prevention and Control members, as well as military and police forces. Officers and staff working in diplomatic and customs sectors are also on the list.
Meanwhile, all residents aged 18-65 living in Hanoi, who do not belong to the first group, will also be administered Covid-19 vaccines free of charge.
Hanoi People's Committee has assigned the Department of Health to direct and give careful training on receiving vaccines and storage, the vaccination process, health monitoring post-inoculation as well as communication campaigns to improve coverage.
The vaccination costs will mainly be sourced from the state budget and the city's own financial resources. Sponsorship from organizations and individuals will also form a small allocation.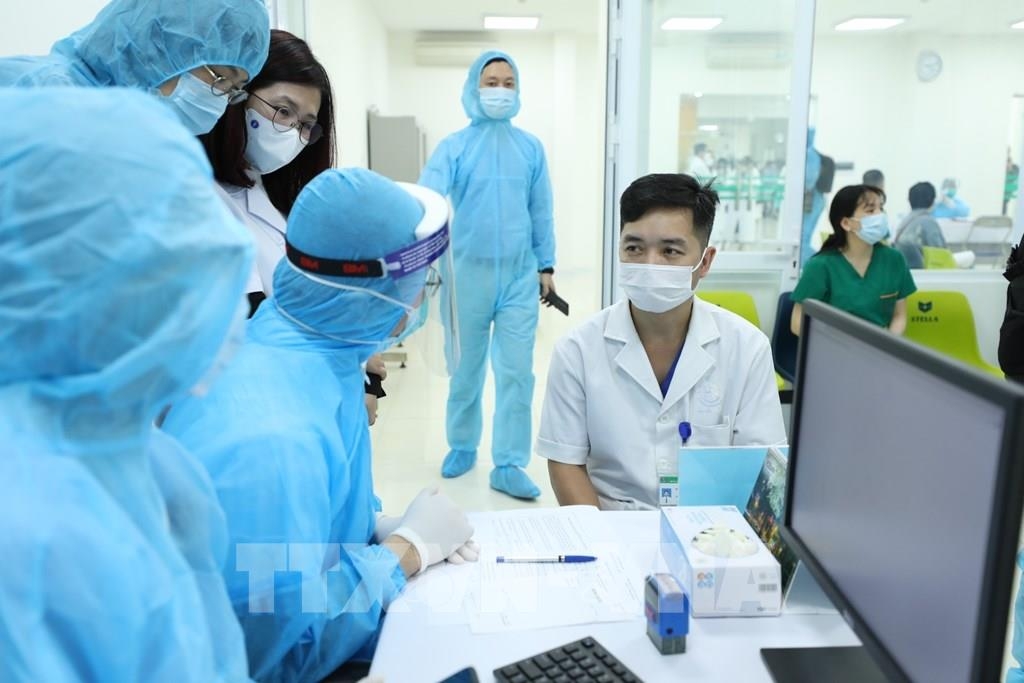 Recipients will be given a health consultation before getting the jab (Photo: VNA)
Vietnam kicked off its nationwide vaccination program with the UK's AstraZeneca doses on March 8. Frontline workers are first in line for the vaccine. As of Friday evening, the recipient tally reached 747,827 in 57 provinces and cities
Health Minister Nguyen Thanh Long said Thursday that a review of over 600,000 people who had been vaccinated showed 16% had a small reaction after vaccination. These reactions disappeared within 24 hours, and the rate was lower than in other countries. A few cases with more severe reactions have been handled well by doctors, he added.
To date, Vietnam has received two batches of Covid-19 vaccines from AstraZeneca: the first in February with 117,600 doses under a contract purchase by the Vietnam Vaccine Company; and the second of more than 800,000 doses in late March under the Covax facility, an initiative established by the United Nations for equitable access.
As planned, Covax will provide an additional 1.6 million doses to Vietnam on May 10. The vaccines will continue to be used for inoculating priority groups.
Vietnam working on four domestic vaccines
The Nanocovax vaccine, studied and developed by Nanogen biopharmaceutical company, is the first Vietnamese vaccine to enter human trials. To date, it has completed the second phase with promising results. Of the 556 volunteers, 108 are elderly people, some with underlying health issues. Certain mild reactions post-injection have been reported with symptoms including mild fever and soreness at injection sites. The side effects, however, wore off within several hours, with no serious side effects reported.
Nanocovax is priced at 120,000 VND (about 5.20 U.S. dollars) per dose.
Along with injections, the vaccine will also be developed in the form of an eye-drop and nasal spray for special subjects.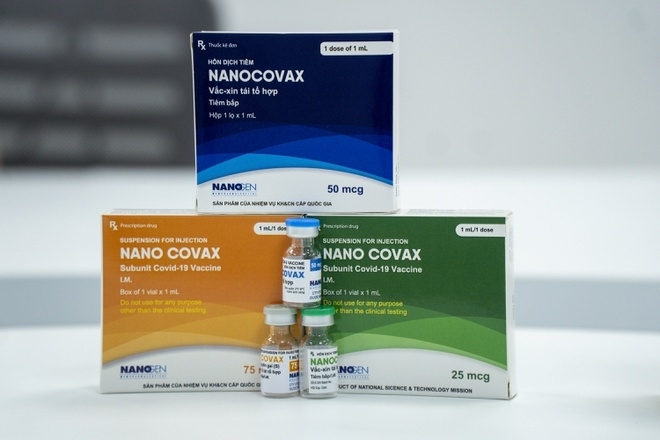 Boxes of Nanocovax vaccine (Photo: NanogenPharma)
On April 20, Vietnam kicked-start the second trial jabs of the Covivacvaccine, which is being developed by the Institute of Vaccines and Medical Biologicals. One shot of Covivac has proved effective on both the UK and South African variants of nCoV.
The institute earlier announced that Covivac's price was 60,000 VND per dose. The Institute has a production capacity of 6 million doses per year. The number could be raised to 30 million doses per year.