Vietnam Covid-19 Updates (Nov. 29): Vietnam Mulls Covid-19 Travel Ban for Southern Africa
The total number of cases nationwide is now 1,210,340. A further 190 fatalities were recorded over the past 24 hours throughout the country, raising the death toll relating to Covid-19 to 24,882.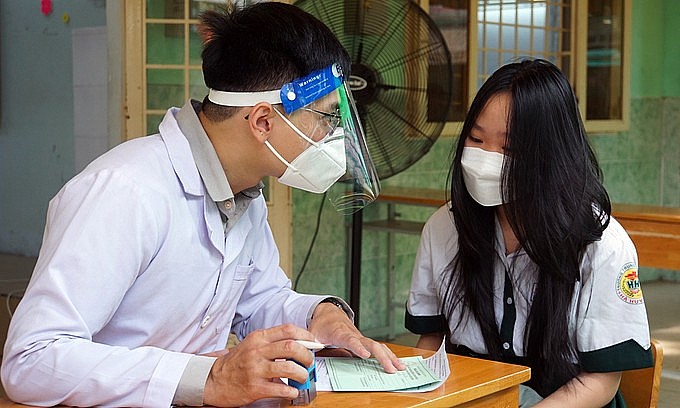 Photo: VN Express
Vietnam reports 12,936 new Covid-19 infections on November 28
Vietnam logged 12,936 new cases of Covid -19 in the past 24 hours to 4pm on November 28, according to the Ministry of Health. The ministry also said that Vietnam has not yet detected any cases infected with the new coronavirus variant Omicron. Among the new cases, 7,100 were found in the community and eight were imported. Compared to the previous, the number of daily cases fell nationally by 120.
HCM City topped the list with 1,454 new infections, followed by Can Tho city with 966 and Binh Duong with 705. The capital city of Hanoi reported 277 new cases.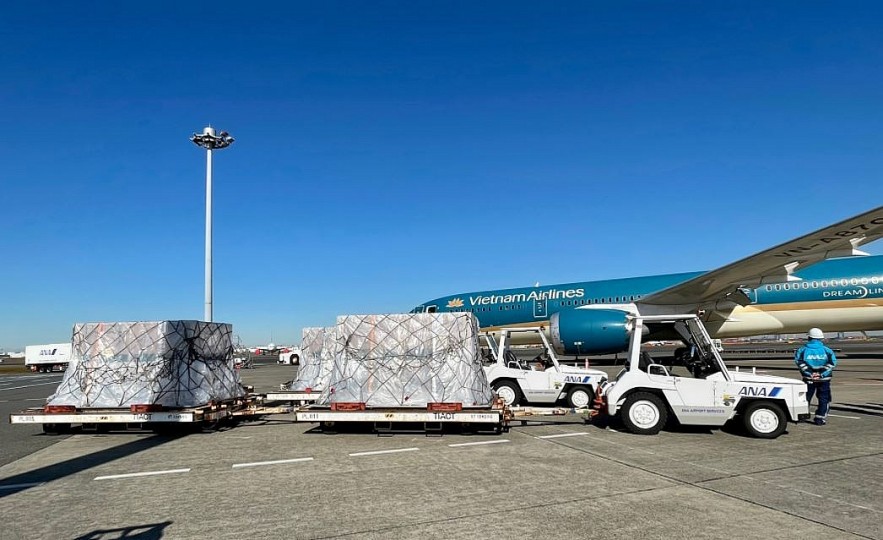 Photo: NLD
France aids Vietnam with some 1.4 million doses of Covid-19 vaccine
Vietnam received about 1.4 million doses of the Pfizer Covid-19 vaccine aided by France on November 27 and 28, bringing the total doses offered by the European donor to more than 2 million. The freshly received vaccine, consisting of 400,000 doses via the bilateral diplomatic channel and nearly 1 million doses via the COVAX Facility, was the result of Vietnam's vaccine diplomacy efforts and of Prime Minister Pham Minh Chinh's official visit to France in November.
The assistance of the French Government and people to Vietnam amid complicated developments of Covid-19 is of important significance. It is a vivid evidence for the strategic partnership between the two countries and affirms their mutual cooperation and support in pandemic prevention and control.
Vietnam hopes France will continue its vaccine aid for and cooperate with Vietnam in the production and technological transfer of Covid-19 vaccines and treatment drugs, as well as assist Vietnam regarding related medical equipment and supplies. The sides should work together in putting forth creative collaboration measures and orientations for their early adaptation to post-pandemic conditions and gradual recovery of socio-economic activities.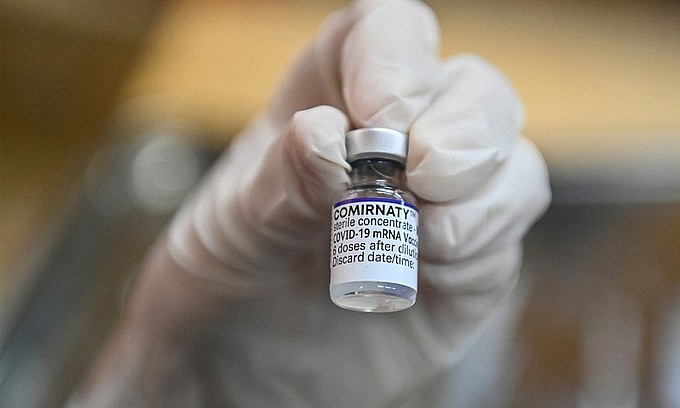 Photo: VN Express
Student dies after receiving Covid vaccine in northern province
The Health Department of Bac Giang Province has confirmed that one of four students who suffered anaphylactic shock after receiving the Pfizer vaccine in Son Dong District has died. Nguyen Thi Thu Huong, deputy director of the department, said Sunday the cause of the death of the 16-year-old male student was initially determined as "overreaction to the vaccine."
He was first treated at the Bach Mai Hospital in Hanoi with a female student of the same age, also suffering from severe anaphylaxis after receiving the Pfizer vaccine on November 24 in Son Dong District. Another two students with less severe reaction are being treated in the district.
A Bach Mai hospital representative said that the girl remained in critical condition and doctors were trying their best to save her. The anaphylaxis cases happened when 700 students were vaccinated with Pfizer's Covid-19 vaccine at a mobile vaccination station set up at the Son Dong High School No. 2 and Ethnic Minority Boarding School in the eponymous district.
About 15-30 minutes after inoculation, four students had anaphylaxis symptoms. Two of them had severe reactions like dizziness, shortness of breath, chest pain, nausea, pale skin, slow heart rate, and blood oxygen saturation index below 90 percent, compared to the normal rate of 95-100 percent. On receiving the two students, doctors at the Bach Mai Hospital immediately treated them with extracorporeal membrane oxygenation (ECMO), focusing on improving their cardiopulmonary functions.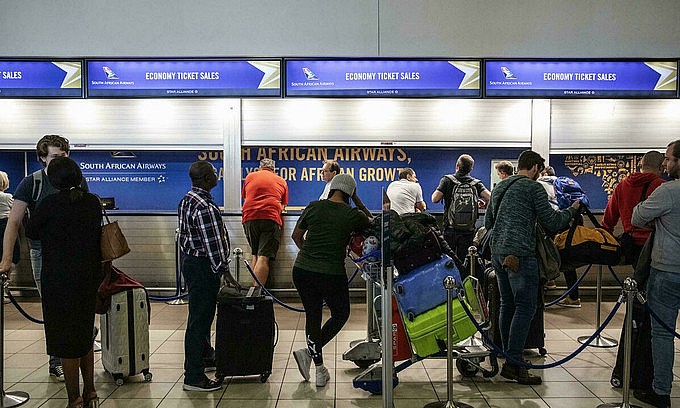 Photo: VN Express
Vietnam mulls Covid-19 travel ban for southern Africa
The Ministry of Health proposed Sunday to suspend all flights to and from southern African countries in response to the new Covid-19 variant Omicron. The ministry proposed that all air travel to and from South Africa, Botswana, Namibia, Zimbabwe, Eswatini, Lesotho and Mozambique be halted, and entry permits for passengers coming from these countries be suspended. It announced the same day that Vietnam has not recorded any case of the Omicron variant so far. Vietnam will step up surveillance to detect any sign of new variants early, it added.
The National Institute of Hygiene and Epidemiology in Hanoi and the Pasteur Institute in Ho Chi Minh City are conducting gene sequencing of suspected new mutant infections, especially cases with an epidemiological history from countries in southern Africa.
The World Health Organization (WHO) on Nov. 25 announced that it has recorded a new strain called Omicron (B.1.1.529) detected in a number of southern African countries. According to scientists, the Omicron variant was first discovered in Botswana on Nov. 24, with up to 32 mutations in the spike protein. This is the most mutated variant of the novel coronavirus, which is predicted to spread faster with higher risk of reinfection than other strains.
The total number of cases nationwide is now 1,210,340. A further 190 fatalities were recorded over the past 24 hours throughout the country, raising the death toll relating to Covid-19 to 24,882.
Vietnam has so far inoculated more than 118.7 million vaccine doses, with more than 49 million people receiving full two doses. The Ministry of Health continues to finalize the 8th Draft Project on an overall strategy for Covid-19 prevention and control under the direction of the Prime Minister, Deputy Prime Ministers and suggestions from competent agencies.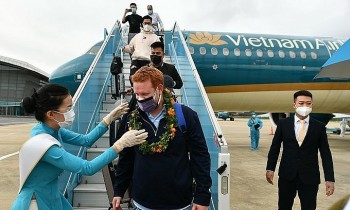 National
Vietnam News Today (Jan. 29): Vietnam records 14,892 new local Covid-19 cases; PM orders prioritizing pandemic control for safe and warm Tet; Vietnam scraps rapid Covid test requirements for int'l passengers; Vietnam-Australia trade hits all time high in 2021.