Vietnam Covid-19 Updates (Nov. 27): Daily Infections Soar By 665 to Surpass 13,000
Following the latest infections, the total Covid caseload currently stands at 1,187,337, of which 1,176,148 have been detected during the fourth wave of infections that initially hit the nation in April.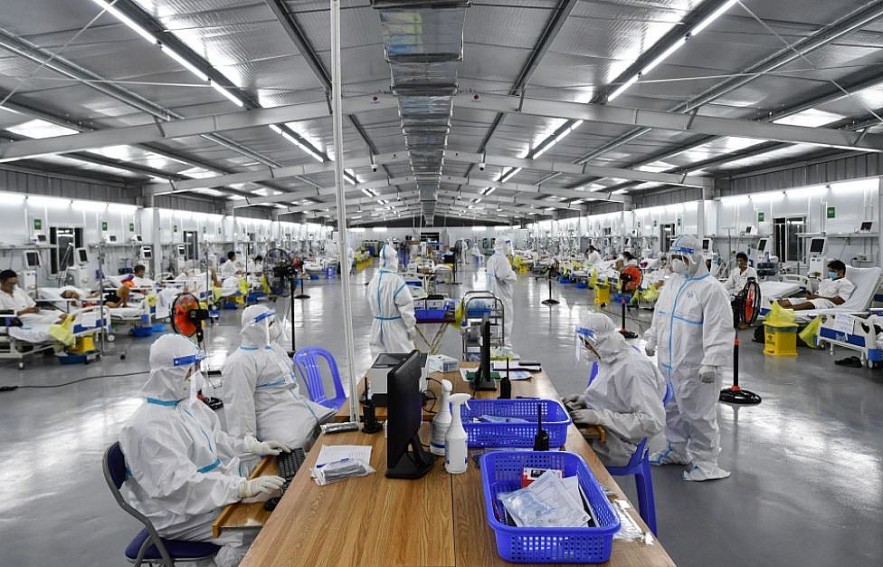 Photo: Zing News
Daily Covid-19 infections soar by 665 to surpass 13,000
The Ministry of Health reported the detection of a further 13,109 new Covid-19 cases across 60 provinces and cities nationwide on November 26, marking an increase of 665 from the previous day.
Ho Chi Minh City continues to record the highest number of daily infections with 1,809, trailed by Can Tho with 897, and Binh Duong with 707. Elsewhere, Hanoi confirmed an additional 253 new cases, with the majority being detected among the local community.
The Ministry also confirmed 137 Covid-19 fatalities over the past 24 hours. Furthermore, a total of 12,368 patients were also released from the hospital on the same day.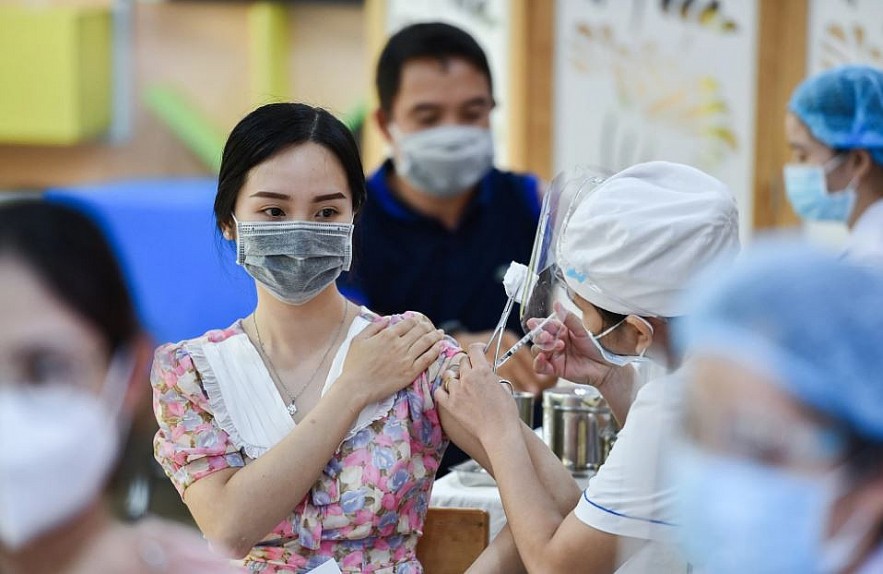 Photo: Zing News
Over 8.8 million pandemic-hit people in HCM City receive support
More than 8.8 million pandemic-hit people in Ho Chi Minh City had received assistance worth over VND 12 trillion (USD 529.27 billion) as of November 21, announced the municipal Department of Labour, Invalids and Social Affairs. The aid packages were distributed in four phases.
In the first two ones, more than 1 million informal workers, 1.28 million poor and near-poor households along with about 21,500 small-scale traders at traditional markets received support. The city also assisted 171,000 affected workers and some 9,300 businesses that had to cease operation. In the third phase, 22 districts and Thu Duc city earmarked over 6.18 trillion VND for in excess of 6.18 million disadvantaged people or 81.2 percent of the eligible ones.
Authorities have ordered the acceleration of the distribution in the coming time to promptly support the needy.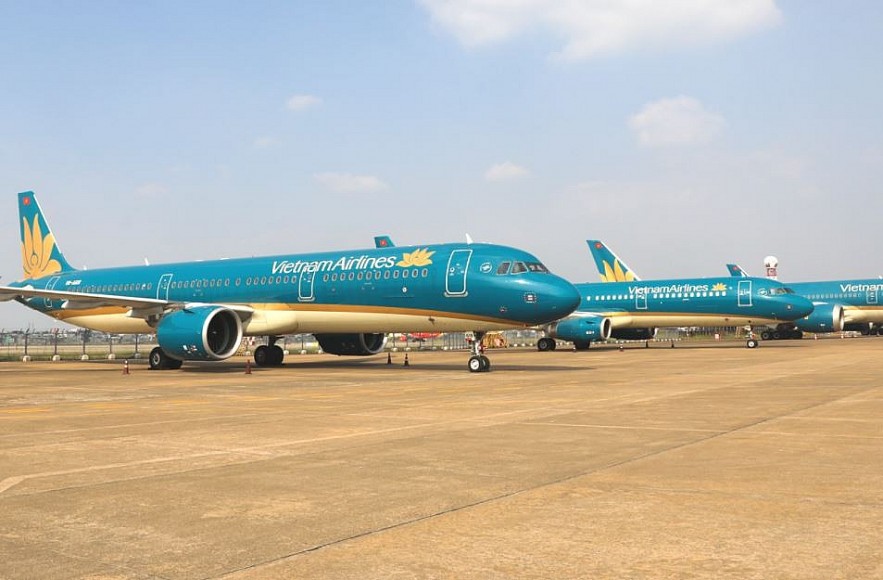 Photo: VN Express
CAAV proposes operating domestic flights normally from 2022
The Civil Aviation Authority of Vietnam (CAAV) has proposed the resumption of normal operations on all domestic routes from the beginning of 2022. According to the proposal submitted to the Ministry of Transport, the number of two-way flights on Hanoi – Ho Chi Minh City, Hanoi – Da Nang, and HCM City – Da Nang routes will be increased to 16 per day per route during December 1-14, and to 20 per day per route from December 15-31. Meanwhile, the number of two-way flights on other routes will be no more than nine flights per day per route.
The CAAV also proposed adjusting regulations on transferring passenger information from the PC-Covid application directly between the Ministry of Information and Communications and localities. Airlines do not need to transfer passenger destination information to the local authorities. With this proposal, localities can update passenger information by themselves every 30 minutes from the PC-Covid application.
The current flight plan is only applicable until November 30, so airlines would have difficulty in planning their operations in winter 2021/2022 flight schedule, especially during the Lunar New Year of 2022, the agency said. At present, most domestic routes can only operate one flight per day.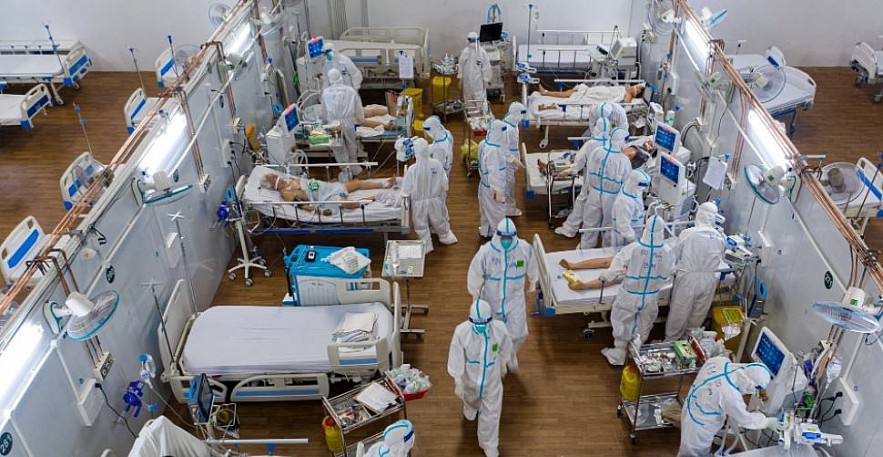 Photo: Zing News
HCMC tightens travel, accommodation management
In wake of rising Covid-19 cases, Ho Chi Minh City will strengthen the review of people coming from other localities and those commuting among districts. As requested by Deputy Chairman Duong Anh Duc on Tuesday, authorities in each district and Thu Duc City must tighten control of those entering their territories as a proactive Covid-19 response.
Senior Colonel Le Manh Ha, deputy head of HCMC Police Department's Office of the Chief of Staff, said functional forces will not only monitor people's movement from one place to another but also tighten management of all those who permanently or temporarily reside in a locality.
For the new duty, the city will not set up checkpoints as before but send forces over to each ward and district to check the number of people in each household to better serve the process of contact tracing and isolation in case infections are detected. This will also help the city better prepare vaccines to inoculate migrant workers who return to work in the city after leaving for their hometown during the latest outbreak.
District authorities have also kicked off plans to have the police inspect people that usually travel between districts. Police in 13 wards of Phu Nhuan has requested hotels, restaurants, and coffee shops to ensure customers complete health declarations via QR code.
Following the latest infections, the total caseload currently stands at 1,187,337, of which 1,176,148 have been detected during the fourth wave of infections that initially hit the nation in April.
The nation, therefore, ranks 34th out of 234 countries and territories in terms of infections, with the country being placed at 134th for cases per one million people.
Vietnam has so far administered more than 116.3 million doses of vaccines. More than 47 million citizens are now fully inoculated.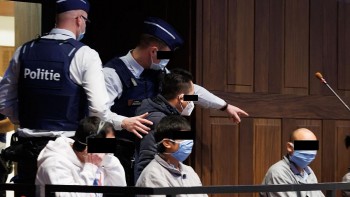 Overseas Vietnamese
Belgian court sentenced smuggler organization over 39 Vietnamese victims found dead in sealed lorry container in Essex.