Vietnam Covid-19 Updates (Oct. 31): Commercial Flights to 'Highly Safe' Countries To Be Resumed
The government has agreed in principle to resume commercial flights to and from countries and territories deemed highly safe with appropriate pandemic prevention measures in place.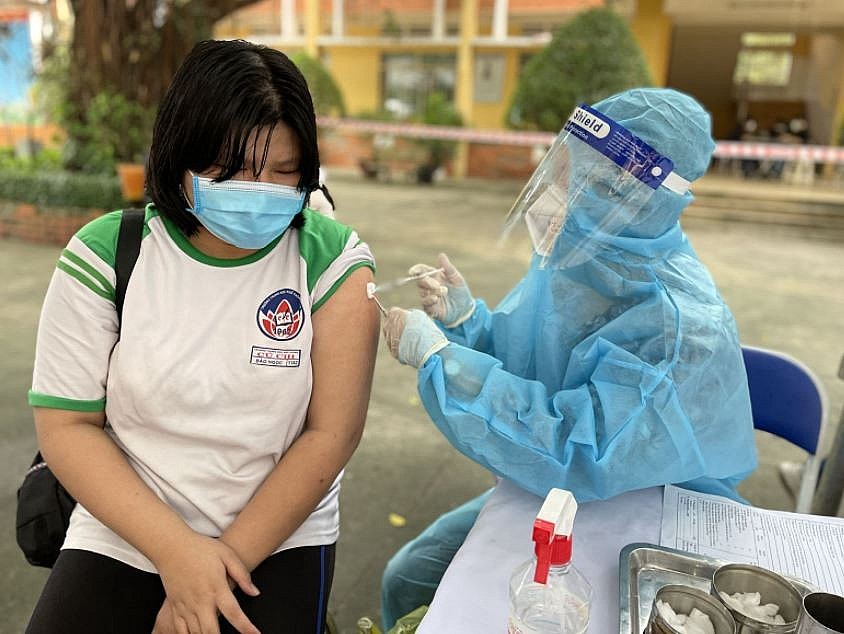 Photo: VNA
Additional 4,899 fresh Covid-19 cases detected on October 29
The Ministry of Health announced the detection of a further 4,899 new Covid-19 infections on October 29 across 50 localities nationwide, an increase of 13 compared to the previous day.
Ho Chi Minh City and the neighboring provinces of Binh Duong and Dong Nai account for the majority of cases, at 977, 697, and 389, respectively. Over the last 24 hours to 6 p.m. on October 27, Hanoi reported a further 37 Covid-19 cases, all of which were detected in quarantined sites and are linked to previous clusters.
The same day also saw the Ministry confirm 56 Covid-19 fatalities.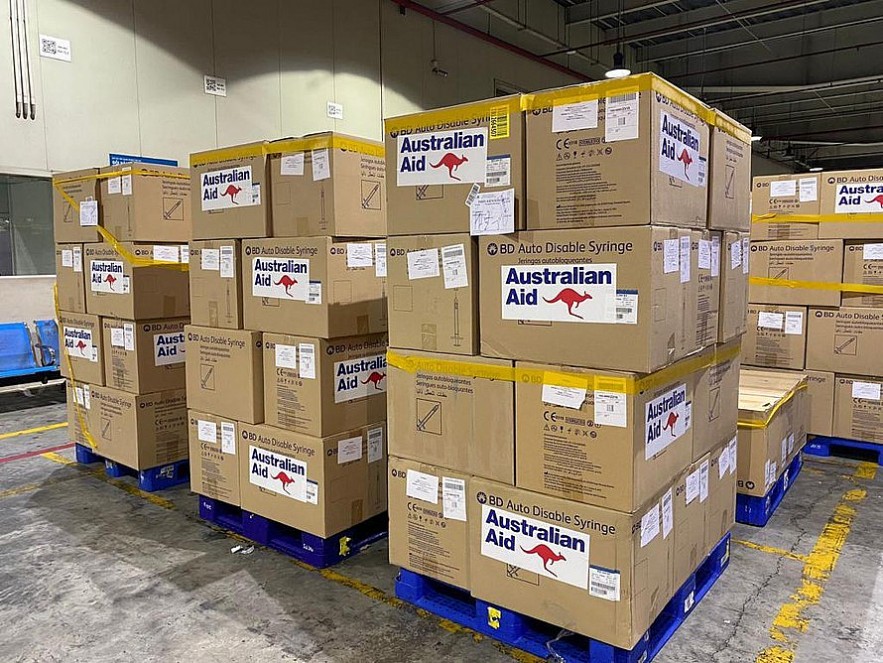 Photo: Tien Phong
Australia gifts Vietnam 800,000 more vaccine doses
A batch of 800,000 AstraZeneca Covid-19 vaccine doses provided by the Australian government arrived in Hanoi Oct. 28. With this third delivery, Australia has met its commitment to share 1.5 million AstraZeneca vaccine doses from its own supply with Vietnam within this year, the Australian Embassy stated.
In addition to the gifted vaccine doses, Australia's Ambassador to Vietnam, Robyn Mudie, announced Australia would support Vietnam to purchase approximately 3.7 million more vaccine doses, through a procurement agreement with the UNICEF and in partnership with Vietnam's Ministry of Health. Apart from the vaccine support, Australia will provide AUD60 million (US$45.3 million) in support of Vietnam's Covid vaccine rollout.
This package, according to the embassy, would support Covid-19 vaccine procurement, cold chain upgrades, training for healthcare workers, and support vaccine rollout in remote provinces.
Photo: Nguoi Lao Dong
Cambodia provides Vietnam with 200,000 Covid-19 vaccine doses
Cambodia has presented Vietnam with 200,000 doses of the Vero Cell Covid-19 vaccine produced by Sinopharm. The Cambodian Health Ministry's Secretary of State Or Vandine handed over the vaccines to the Vietnamese side at a ceremony held at Bavet-Moc Bai International Border Gates on October 29 morning.
In her remarks, Or Vandine said the gift demonstrates the attention and sharing of the Cambodian government and people as well as Prime Minister Samdech Techo Hun Sen towards Vietnamese people. Cambodia hopes that the vaccines will effectively contribute to the Covid-19 fight in Vietnam, especially localities bordering Cambodia, she said, expressing her belief that Vietnam will soon contain the pandemic, restore its socio-economic activities and continue to develop sustainably.
Vietnamese Deputy Minister of Health Tran Van Thuan stressed that the gift vividly manifests the solidarity and good neighborliness between the two countries.
Photo: Bao Gia Lai
Vietnam to resume commercial flights to 'highly safe' countries
The government has agreed in principle to resume commercial flights to and from countries and territories deemed highly safe with appropriate pandemic prevention measures in place.
The Government Office said Friday that Deputy Prime Minister Pham Binh Minh has asked the Ministry of Transport to submit a plan before Nov. 5 to resume regular international commercial flights. The Ministry of Foreign Affairs will discuss with partners ways to accelerate the recognition of vaccine passports, the office said.
Minh has also agreed with the policy of creating favorable conditions for foreigners to enter Vietnam, as per categories approved by the Prime Minister, including people visiting Vietnam to research markets, attend conferences, seminars, and visit relatives; and Vietnamese people residing abroad with their relatives.
These people need a certificate of vaccination or a certificate of having been infected and recovered from Covid-19. Vietnamese people residing abroad are exempted from visas, according to a regulation issued in 2015.
Since the fourth wave of the pandemic emerged six months ago, 905,558 cases have been confirmed, whilst 813,315 people have recovered from the virus.
A further 2,169 patients were duly released from the hospital on October 29 after making a full recovery from the disease to increase the total number of recoveries to 816,132. As of October 29, the country had injected over 78.9 million vaccines doses, with more than 22.3 million people now being fully inoculated.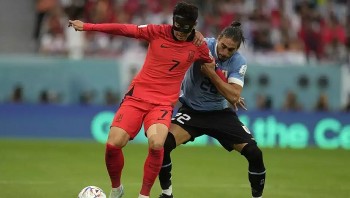 World
Both South Korea and Ghana are searching for their first wins at this year's World Cup. Ghana are facing the prospect of an early elimination from World Cup 2022 Group H when they travel to the Education City Stadium to face South Korea on Monday.