Vietnam Covid-19 Updates (October 27): HCMC Plans to Resume All Public Bus Routes
About 75 million vaccine doses have been administered nationwide, with nearly 22 million people getting their second shot.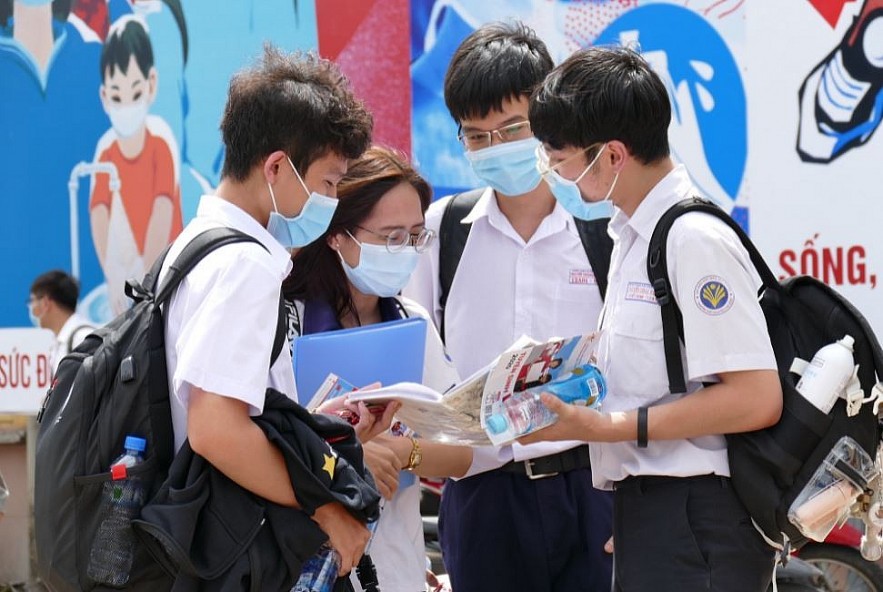 Photo: VGP
New Covid cases on October 26 top 3,595
Vietnam recorded 3,595 cases of Covid-19 on October 26, including 3 imported cases, according to the Ministry of Health. Ho Chi Minh City still recorded the highest number of infections with 783, followed by neighboring Binh Duong province with 528 and Dong Nai province with 481.
It was followed by Binh Duong with 528 new cases, Dong Nai 481, An Giang 290, Tien Giang 121, Tay Ninh 120 Kien Giang 118, Tra Vinh 108, and Bac Lieu 106, all in the south. Dak Lak remains the largest coronavirus hotspot in the Central Highlands region, recording 161 locally acquired cases, while its neighbor, Gia Lai, reported 46 new cases.
In the north, the border province of Ha Giang has emerged as a coronavirus hotspot, confirming 28 new cases. It was followed by Nam Dinh with 26, Ha Nam 11, Hung Yen 8, and Son La 4. Hanoi capital reported 18 new cases, with most of them closely linked to the complicated outbreak in its outlying district of Thanh Oai.
On that day, the country saw 64 deaths from the disease.
Photo: VN Economy
Ho Chi Minh plans to resume all public bus routes from November 15
HCMC Public Transport Management Center wants to resume all public bus routes after Nov. 15 but would do so in phases, it proposed to the municipal transport department. Criteria to resume bus routes would depend on the coronavirus situation in the city and the importance of each route, among other factors, the management center stated.
Sixteen important bus routes, connecting major transit points like coach and bus stations and passing through industrial parks and wholesale markets, should start operating by Nov. 1 at 40 percent of their usual number of rides, the center proposed. Out of these 16 bus routes, eight have already resumed operations since Oct. 25.
Starting Nov. 8, 29 other bus routes, which lead to central areas, roundabouts, and other routes where no other buses can access, would resume operations at 50 percent of their usual number of rides. Starting Nov. 15, all 41 other subsidized bus routes would resume operations. By this phase, bus frequencies might be adjusted in accordance with demand at the time and the performance of other bus routes and may be increased to 70-80 percent of their usual number of rides.
For non-subsidized bus routes within the city, businesses operating them could outline timeframes to resume services. Non-subsidized bus routes would need cooperation between local authorities to resume operations.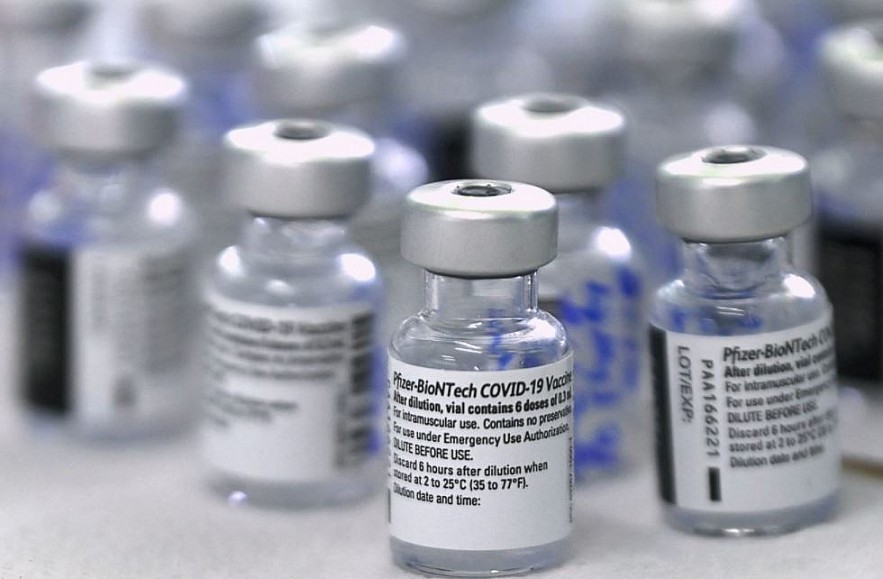 Photo: Getty
Vietnam greenlights Pfizer vaccine for children
The Health Ministry announced Tuesday that a nationwide campaign to immunize children and teens against Covid-19 with start next month with the Pfizer vaccine. The vaccine, produced by an American corporation called Pfizer in New York and BioNTech, a German biotechnology company based in Germany, has been recommended for children by the World Health Organization.
The national campaign will start with those aged 16 and 17 and work its way down. Only those having the written consent of parents and guardians can be vaccinated. They will have their health checked prior to the inoculation in line with the ministry's Covid-19 vaccination guidelines. The nation's two biggest cities, Ho Chi Minh City and Hanoi, have already prepared plans to vaccinate teenagers and children.
The Pfizer vaccine has been administered to the the12-17 age group in about 30 countries. On October 23, the U.S. Food and Drug Administration recognized the vaccine as suited for administration to the 5-11 age group.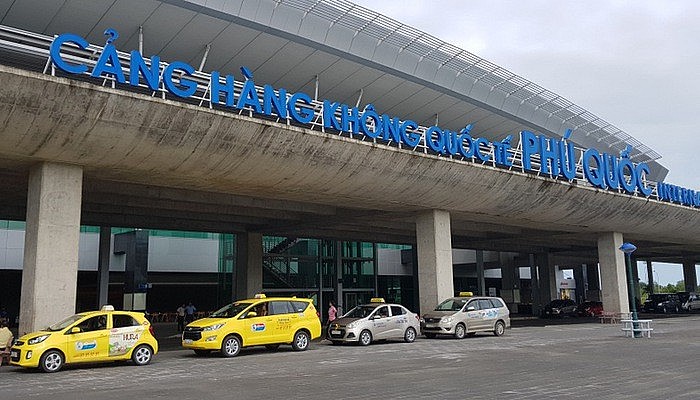 Photo: Bao Dau Tu
Phu Quoc airport secures Airport Health Accreditation
Phu Quoc International Airport in the southern province of Kien Giang was granted the Airport Health Accreditation (AHA) by the Airports Council International (ACI) for maintaining safety and prevention measures against the Covid-19 pandemic. The certificate recognizes the airport's commitment to prioritizing health and safety measures in accordance with the ICAO Council Aviation Restart Task Force (CART) recommendations and in alignment with the ACI Aviation Business Restart and Recovery guidelines and industry best practices.
The ACI Airport Health Accreditation is designed to help airports around the world prove to passengers, their employees, regulators, and governments that they continue to place the health and safety of passengers as their top priority via the establishment of specific safeguard measures in the fight against the pandemic. To be certified by the ACI, airports are assessed across a number of categories including cleanliness and disinfection, physical distancing, staff protection, physical layout, passenger communications, and passenger facilities.
Airports achieving this certification also take a step closer to opening their doors to international passengers through the "Vaccine Passport" program which will be piloted in Phu Quoc in the coming time. Phu Quoc is the fifth Vietnamese international airport receiving the AHA, after Noi Bai, Tan Son Nhat, Da Nang and Cam Ranh.
As of 6 pm on October 26, Vietnam has confirmed 896,174 cases since the start of the first outbreak in January 2020, ranking 40th out of 223 countries and territories worldwide. Of the total, 810,290 patients have been discharged from the hospital after making a full recovery from the disease, including 2,989 recoveries announced on October 26.
The October 26 figure has raised the Covid-19 death toll in Vietnam to 21,802, making up 2.5% of the total number of infections. About 75 million vaccine doses have been administered nationwide, with nearly 22 million people getting their second shot.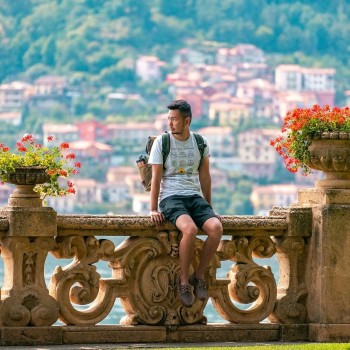 Travel
If you have the opportunity to visit Hoi An at the end of the year, these are some of the best recommendations for fun activities you can do from Peter R – a Thai travel blogger.