Vietnam demands answers from Malaysia about fisherman's killing in Bien Dong Sea
The Ministry of Foreign Affairs of Vietnam has requested that Malaysia's side investigate a recent confrontation between its coast guard and two Vietnamese fishing boats in Bien Dong Sea, killing a Vietnamese fisherman.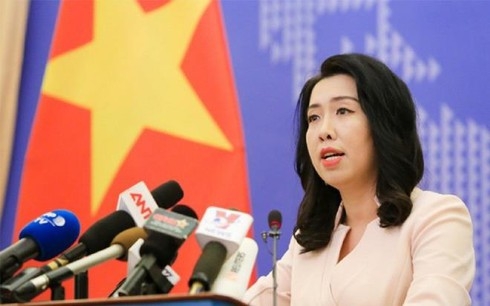 Foreign Ministry spokesperson Le Thi Thu Hang. Source: Foreign Ministry
According to VOV, the ministry heard about the news and asked the Vietnamese Embassy in Malaysia to work with relevant agencies of Malaysia to investigate the case, Foreign Ministry spokesperson Le Thi Thu Hang told reporters at a regular press briefing in Hanoi on August 17.
Hang quoted the report saying the incident took place inside Malaysian waters off Malaysia's Kelantan coast on August 16 between the Malaysian coast guard vessel and two Vietnamese fishing boats. A Vietnamese fisherman was killed in the incident as a consequence.
Coast guard chief Zubil Mat Som told AFP that two Vietnamese fishing boats had entered Malaysian waters some 80 nautical miles from Tok Bali, off the northeastern state of Kelantan late Sunday.
"The coast guard crew had earlier fired warning shots in the air but after they rammed and threw a bottle of petrol, my men had no choice but to open fire in self-defence," he said.
Zubil alleged the Vietnamese crew had thrown petrol and a tyre to try and set fire to the coast guard boat, which was damaged by the "aggressive ramming".
One Vietnamese fisherman suffered gunshot wounds and was pronounced dead after he was brought to shore.
"We are saddened by this deadly incident. But I can guarantee...my men took this action to protect their lives and to protect our national sovereignty," Zubil added.
The remaining 18 Vietnamese crew members have been detained and will be investigated for various offences, including illegal fishing, illegal entry and attempted murder, said the Malaysian Maritime Enforcement Agency in a statement.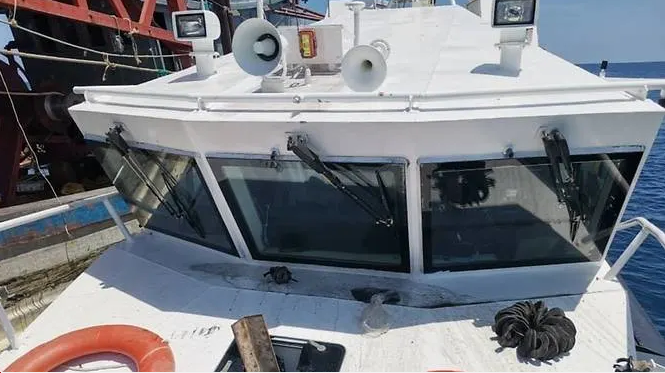 Photo: Facebook/Agensi Penguatkuasaan Maritim Malaysia
The Consular Department under the Ministry of Foreign Affairs communicated with the Malaysian Embassy in Hanoi, expressing deep concerns about this serious incident. It asked the Malaysian side to verify and investigate the case, strictly deal with staff that had killed the Vietnamese fishermen, and offer humane treatment to Vietnamese fishermen as well as their fishing vessels.
The ministry instructed the Vietnamese Embassy in Malaysia to continue working with Malaysian authorities to provide specific information about the case, arrange consular visits to the fishermen, and take measures to protect the legitimate rights and interests of Vietnamese citizens.
The Malaysian coast guard had in April 2019 launched "Operation Dragon" against illegal fishing in territorial waters by foreign vessels.
According to official data, so far 135 boats have been intercepted and 1,411 people arrested as part of the operation./.