Vietnam Deputy PM holds phone talks with US Secretary of State on monetary policy
Vietnam will actively cooperate with the United States to address concerns about the monetary policy and timber materials in the country, Deputy Prime Minister and Foreign Minister Pham Binh Minh affirmed during phone talks on January 6 with US Secretary of State Mike Pompeo.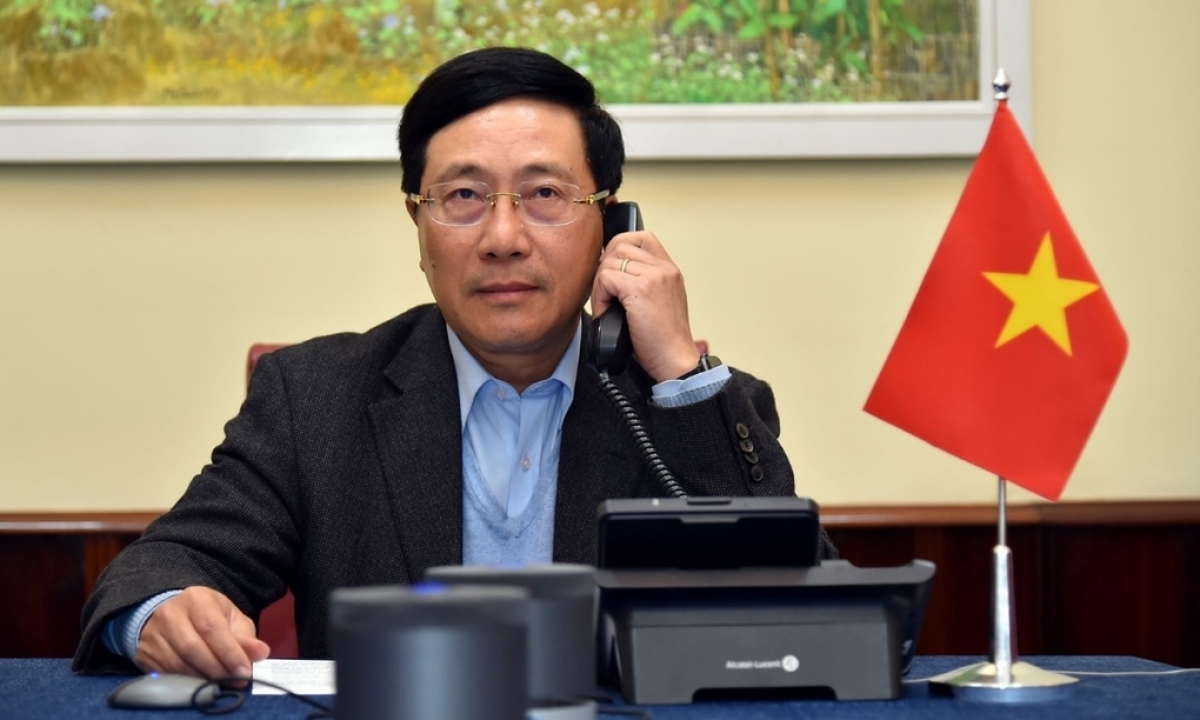 As reported by VOV, both sides exchanged views regarding the United States Trade Representative (USTR)'s ongoing investigation of Vietnam's timber material and monetary policy under Section 301 of the 1974 Trade Act.
Minh said Vietnamese ministries and agencies will continue to work closely with their US partners in a bid to comprehensively deal with both sides' concerns, so as to maintain stable trade relations towards a harmonious, sustainable and mutually beneficial trade balance.
Meanwhile, Secretary Pompeo highly appreciated the two sides' willingness to hold exchanges on the issues. He reaffirmed the US attaches great importance to and is committed to maintaining stable relations with Vietnam as well as supporting a strong, independent and prosperous Vietnam which plays an increasingly important role in the region.
The two diplomats highly valued the close cooperation between the Ministry of Foreign Affairs of Vietnam and the US Department of State over the past time, helping deepen the comprehensive partnership between Vietnam and the US in all areas. They welcomed both sides' efforts to flexibly organize activities to commemorate the 25th anniversary of their diplomatic relations despite the COVID-19 pandemic.
Both sides agreed to strengthen cooperation on the basis of respect for each other's independence, sovereignty, territorial integrity and political institutions, actively contributing to security, peace, cooperation and development in region and the rest of the world.
The Vietnamese Government chief affirmed that Viet Nam, as a developing country with limited economic capacity, has pursued a monetary policy in favor of inflation control and macro-economic stabilization.
The monetary policy has not been designed to gain competitive edges in international trade, Phuc affirmed, according to VGP.
Previous phone talk held between Vietnamese leaders and the US leaders
In late December 2020 Vietnamese Prime Minister Nguyen Xuan Phuc also phoned US President Donald Trump about the monetary issue. Phuc affirmed that Vietnam is a developing country with limited economic potential, so it has pursued the monetary policy in favor of inflation control and macro-economic stabilization, with the monetary policy not aimed at gaining an advantage in international trade.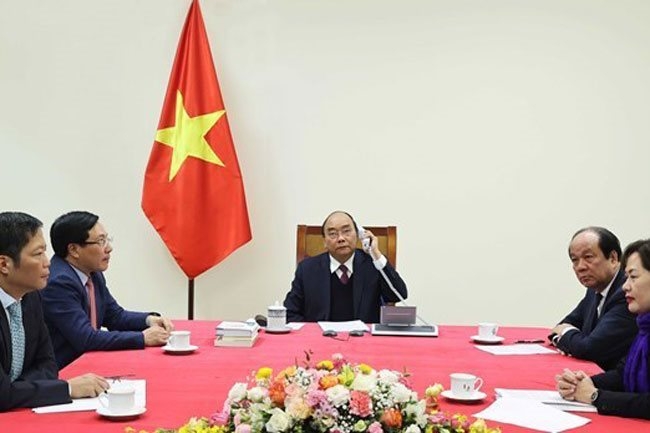 Prime Minister Nguyen Xuan Phuc holds a telephonic talk with U.S. President Donald Trump (Photo: VNA)
Earlier in May 2020, PM Phuc held a phone conversation with US President Donald Trump at the request of the American side.
During the conversation, President Trump spoke highly of Viet Nam's capacity to cope with the COVID-19 outbreaks and extended thanks to the Southeast Asian country for having facilitated transportation of medical supplies and donated face masks to the US.
He announced that the US is ready to present ventilators to support COVID-19 patient treatment in Viet Nam, suggesting both countries should strengthen cooperation in the fight against the virus. Trump took the occasion to express his regret at the cancellation of the US-ASEAN Special Summit due to the COVID-19 pandemic, saying he wishes to further foster partnership with ASEAN in the time to come.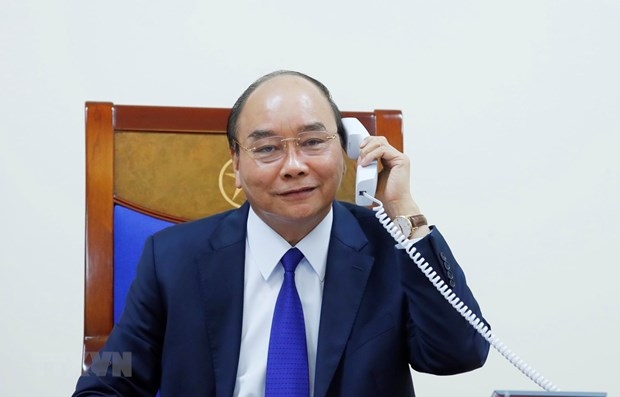 PM Nguyen Xuan Phuc (Photo: VNA)
Meanwhile, PM Phuc extended sympathies to the American people during this hard time, expressing his belief that President Trump and his Administration will soon contain the pandemic and restart the economy. Phuc highly valued President Trump's goodwill to donate ventilators to Viet Nam as well as bilateral cooperation in combating the pandemic, VGP reported.
The two leaders were glad at the practical advancements of the Viet Nam-US ties across all fields, from politics-diplomacy, economy-trade, security-defense to overcoming war aftermath.
Earlier on March 26 and April 28, the two leaders exchanged letters on COVID-19.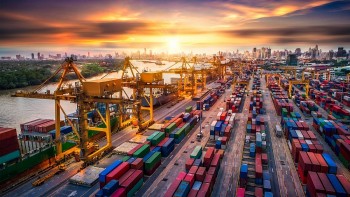 National
Vietnam, a rising star in the global supply chain, has the potential to become a new tiger in Asia, economist Brian Lee Shun Rong at Maybank - Malaysia's largest financial services group and the leading banking group in South East Asia – has reportedly said.