Vietnam Determined to Enhance Partnership with South Africa
Vietnam is determined to bolster the comprehensive partnership with South Africa-an important cooperation and development partner in Africa, Deputy Foreign Minister Pham Quang Hieu said.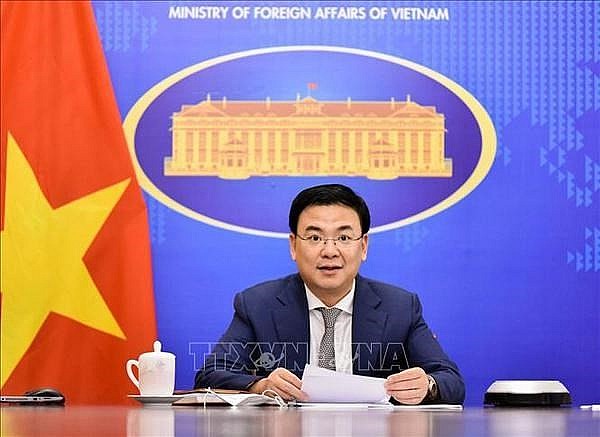 Deputy Foreign Minister Pham Quang Hieu. Photo: VNA
Enhancing partnership with South Africa
At the fifth meeting of the Vietnam-South Africa Intergovernmental Partnership Forum on economic, trade, science, technology and cultural cooperation held online on April 14, Hieu highlighted the growth of the Vietnam-South Africa ties over the past nearly three decades with numerous achievements in important areas, and noted that South Africa is currently Vietnam's largest trade partner in Africa.
For her part, South African Deputy Minister of International Relations and Cooperation Candith Mashego-Dlamini underlined the important position of Vietnam in South Africa's external policy for Asia and Southeast Asia in particular, and welcomed the sound progress in the Vietnam-South Africa relations as well as the close coordination at multilateral forums.
Participants reviewed the cooperation outcomes between Vietnam and Africa after the fourth meeting of the forum in areas of politics, diplomacy, trade, investment, agriculture, defense, security, education, training, science, technology, justice, tourism and environment, as well as partnership among localities. They also sought specific measures to enhance the efficiency and further deepen the already sound partnership between the two countries.
Both sides agreed to maintain high-level meetings and delegation exchanges, strengthen mutual support at regional and international forums, promote the efficiency of bilateral cooperation mechanisms, and further boost economic cooperation to match the good bilateral political relations and the scales of the two economies, cited WVR.
They will coordinate closely to expand the scale and structure of trade while increasing cooperation in industry, agriculture, investment and tourism.
Vietnam and South Africa underscored the significance of stronger partnership in defense, security, justice, environment, science-technology, education and training, and shared interest to expand cooperation to areas of each other's demand and strength such as construction, information, communications and labour.
The two sides also agreed on measures to effectively implement signed agreements and to speed up the process of negotiations and signing of important cooperation deals, and proposed ideas to remove obstacles and difficulties in bilateral cooperation.
Concluding the meeting, the two sides concurred to organize the next meeting of the forum in South Africa in 2024.
Vietnam seeks to increase coal import from South Africa
A trade forum has been held online for Vietnamese and South African coal businesses to seek stronger coal trading cooperation between the two sides to meet coal demand for production and electricity generation in Vietnam.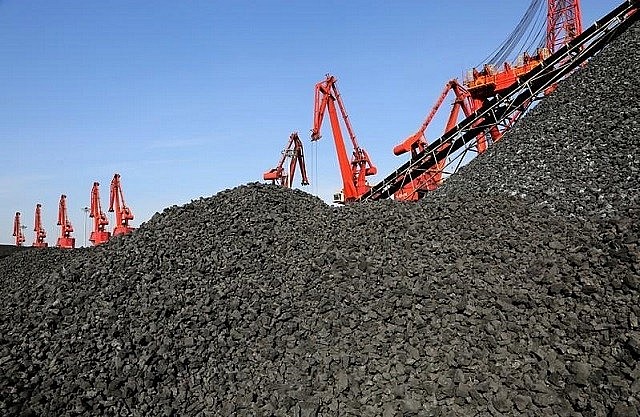 Photo: NDH
Addressing the event, Le Hoang Oanh, head of the Asian Market under the Ministry of Industry and Trade said that Vietnam's demand for coal is increasing for electricity generation and industrial production. The country would need about 46.5 million tonnes of coal in 2025 and 123.7 million tonnes in 2045, she noted.
South Africa has long been a coal supply source of Vietnam. Vietnam was one of the five largest coal importers of South Africa in 2029 and 2020.
Statistics from the UN Comtrade showed that Vietnam imported about 126,000 tonnes of coal, worth US$7.6 million from South Africa in 2019, 2.6 million tonnes worth US$123.4 million in 2020 and about 7.5 million tonnes worth US$360 million in 2021.
South Africa, one of the five largest coal exporters in the world, owns a big reserve of about 50 billion tonnes of coal.
Oanh said the MoIT hopes to set up a long-term and stable partnership with South Africa in coal trading, mining and processing.
Hector Mphohoni from the South African Embassy in Vietnam said that he hopes the forum will help balance trade between the two countries.
Chief Executive Officer at Chamber of Commerce and Industry of Durban province Palesa Phili said South African firms are interested in cooperating with Vietnamese partners. She pledged to work to connect Vietnamese firms with their South African peers, according to VNA.
During the forum, leading Vietnamese coal importers, including the Vietnam National Coal and Mineral Industries Group (Vinacomin), Electricity of Vietnam (EVN), and Dong Bac Corporation as well as six South African coal exporters - An Nam Trading, The Commodities Inc, GC Consulting, Best Ever Trading, Picogenix and Standard Bank discussed each other's demands and supply capacity and sought partnership opportunities. They said they will continue to discuss detail cooperation plans.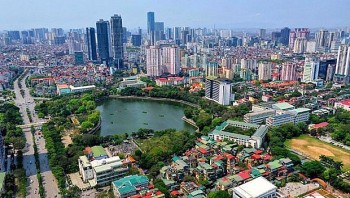 National
Vietnam News Today (Jan. 29): Quang Ninh: Cross-border trading with China resumed after Tet; Hanoi in the world's top three culinary destinations: Tripadvisor; Intertwined opportunities, challenges for Vietnam's economy in 2023; Supermarkets, traditonal markets gradually resume normal operations amid abundant supply.